AUSTRALIAN SUPER HERO PROJECT
_________________________________________________________________________________
VISIT - Instagram Account - @jon.mick.artist - For Latest Work
_________________________________________________________________________________
THE WORLD of THE SAVIORS

A Dark Dangerous World of Sydney's Nightlife...

With Discos, Dance Clubs, Go-Go Bars with BIKIE (BIKER) BOUNCERS
run "secretly" by THE EU ILLUMINATI + THE RUSSIAN MAFIA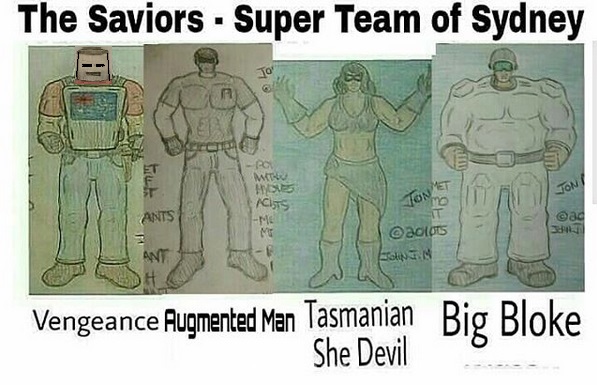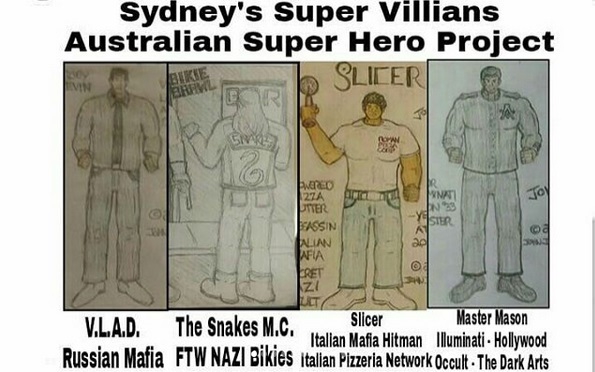 The Saviors - Super Team

- Vengeance
- Tasmanian She-Devil
- Augmented Man
- Big Bloke
+
- The Mystical Mick


Who come from the Seedy Underground World's of Sydney and Brisbane
To fight the Evil Ones of The Night

Masons, Illuminati, Bikers, NAZIs and Satanists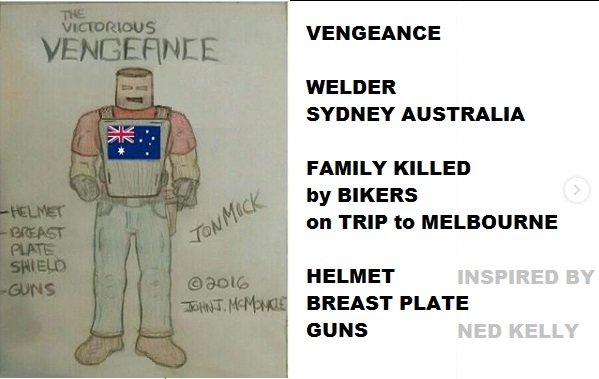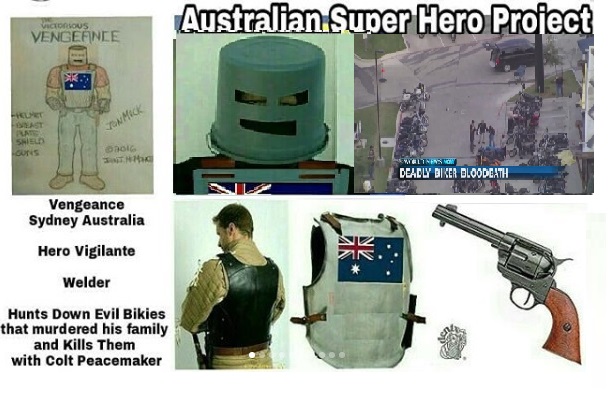 The Victorious Vengeance

Welder
Sydney, Australia

The Punisher / Capt America / Iron Man
of Australia

Inspired by Ned Kelly

Whose family is killed on a trip to Melbourne

Who then makes his Demented Knights - Helmet + Breast Plate
to hunt down Evil Bikies in the night...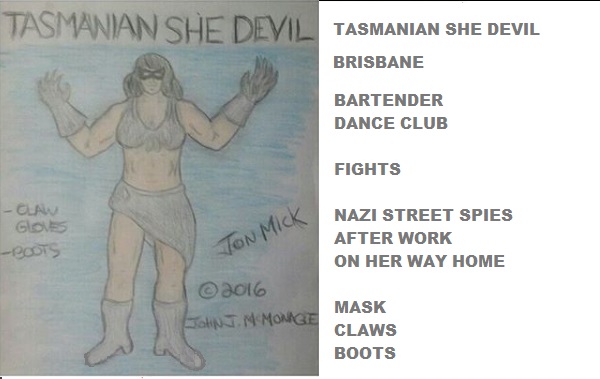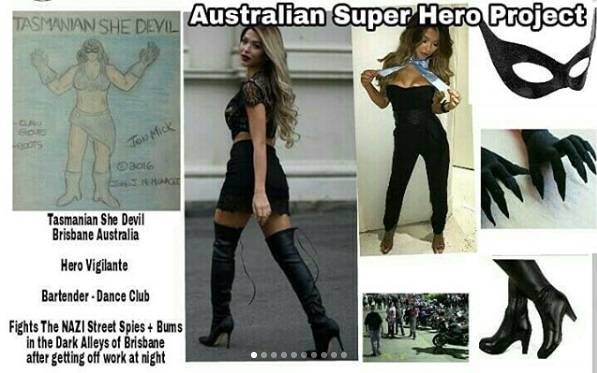 The Tasmanian She Devil - CosPlayer portrayed by
Pia Muehlenbeck - Instagram Model of Australia
Tasmanian She Devil

Bartender - Dance Club
Brisbane, Australia

The "Catwoman" of Australia

Who fights NAZI Street Spies + Bums
on her way home from work
in the dark allies of Brisbane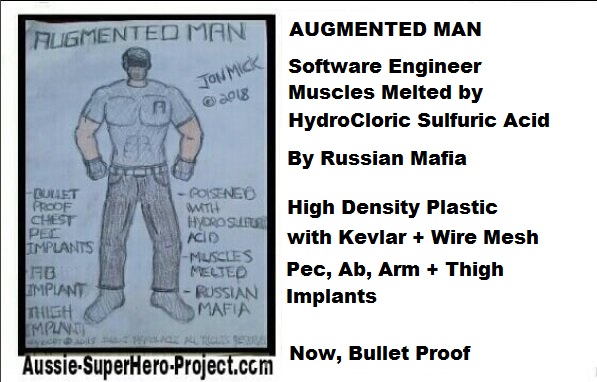 Augmented Man

Software Engineer - Sydney Australia

Poisoned by Hydrocloric Sulfuric Acid in his coffee
put in there by a Kali Vishnu Satanist - East Indian
Conveinance Store Manager in a Spy Front
for Signaling with NAZI Street Spies
for the Russian Mafia

Muscles Melted

Now... Enhanced with High Density Plasitc Implants
Pecs, Abs, Forearms + Thighs
becoming Bullet Proof.... Who now hunts the Russian Mob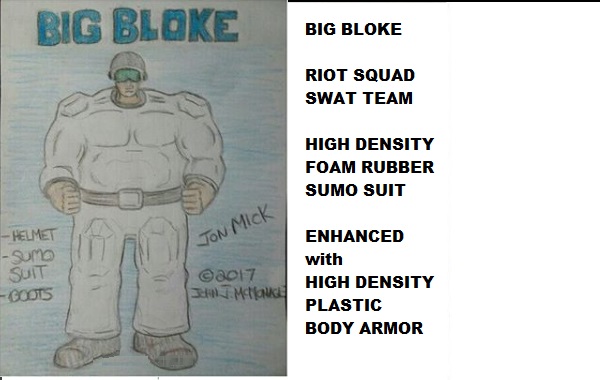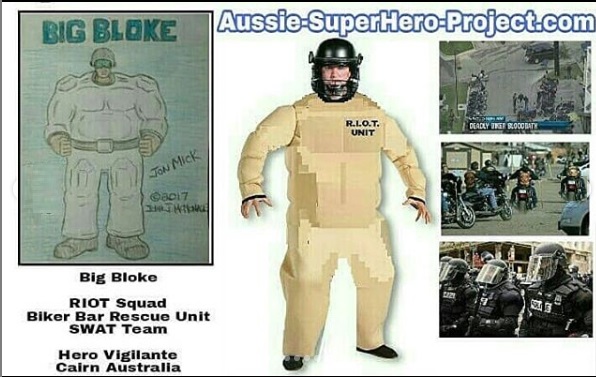 Big Bloke

Riot Squad - SWAT Team
Cairn, Australia

Rescuing people from Bikie Bars, Discos and Evil Private Clubs

Protected by his Thick Foam Rubber Sumo Suit
and his High Density Body Armor underneath
Punches, Knives and Bullets have No Effect on him....
_________________________________________________________________________________
With "Special Appearances" - By The Mick - from America
via his Inter-Dimensional Worm Hole Gateway
via the Peninsula City (Bayonne) Bridge - Sydney Harbor Bridge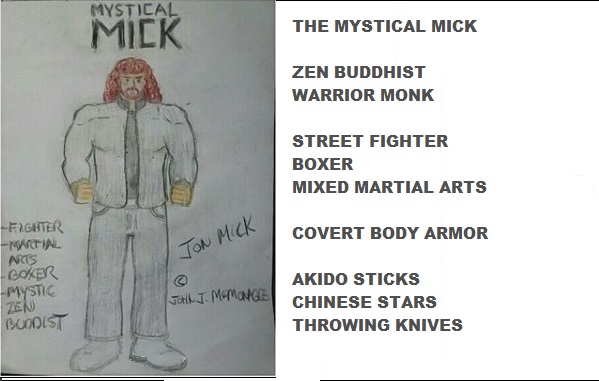 The Mystical Mick

Zen Buddhist - Warrior Monk
Peninsula City, N.J. - Outside of N.Y.C.

From a NAZI ODESSA Mi6 + TEMPLE TAULBED - SPY TOWN

On a Island Peninsula - like a British - Mi6 - Spy Island

Who grew up fighting Satanists, NAZI ODESSA Sleeper Agents + Street Spies
Took over a FTW NAZI Biker Bar...

The DIA became his "ally"...
Giving him the EFG - Electrical Field Generator
to travel + escape to Australia
thru a Inter-Dimensional Worm Hole Gateway
between The Bayonne Bridge + Sydney Harbor Bridge - Sister Bridges - Identical
Built in the 1930s
when the Satanist Occult NAZI Germans
"secretly" took over America, Canada + England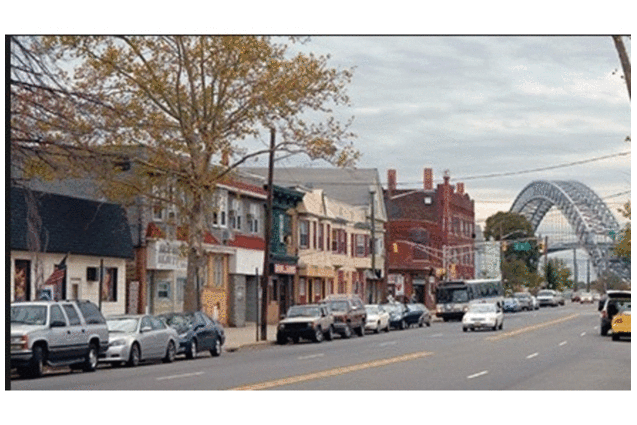 PICTURED LEFT - WHITE BUILDING - Parente's Bar - Former Biker Bar - Now... Exhibiton - Pool Hall + Private Office of The Mick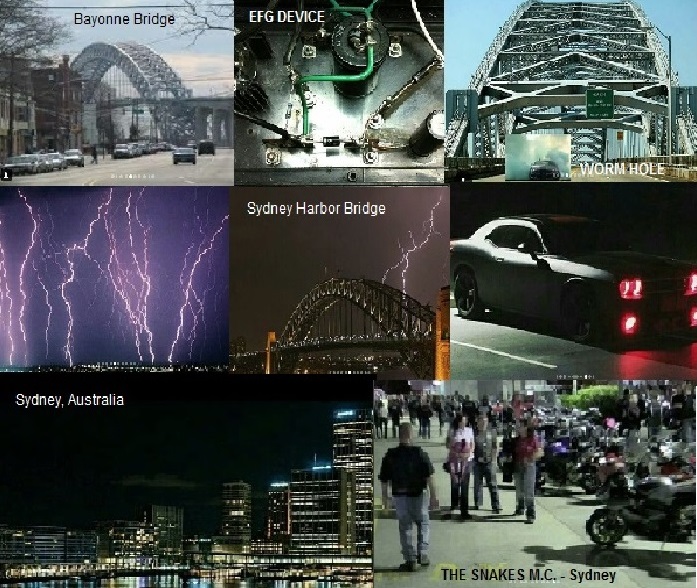 STORYBOARD - The Mick going thru his Inter-Dimensional - Worm Hole Gateway to Sydney Australia via Bayonne Bridge - Sydney Harbor Bridge
________________________________________________________
BONUS VIDEO

Vengenace + The Mick wait for Night to Fall...
To Hunt Evil in N.Y.C.
Copyright © 1979-2018 John J. McMonagle All Rights Reserved.
# #australiansuperheroproject #australian #super #hero #project #jonmick #artistjonmick #comicbook #comic #book #characters #australia #sydney #perth #melbourne #brisbane #darwin #adelaide #supervillians #super #vilians #alicesprings #pinegap #nsa #cairn #superhero #superheros #superheroes #herovigilante #herovigliantes #vigliante #viglantes #vengeance #theragingroo #theroo #savagesheila #savageshiela #savage #sheila #shiela #outbackjack #outback #jack #thecrazedkillerkoala #crazed #killer #koala #thecrazedkoala #bigbloke #theburst #the #burst #boomer #augmentedman #augmented #Man #mastermason #master #mason #drone #dronetheassassin #themick #the #mick #theflyingfox #flyingfox #theamazingabhorigini #tasmanianshedevil #tasmanian-she-devil #tasmanian-shedevil #tasmanian #she #devil #shedevil #she-devil #rlsh #reallifesuperhero #reallifesuperheroproject #theblackrat #blackrat #black #rat #projectgrizzly #project #grizzly #bear #suit #man #bearsuitman #by #artist #jon #mick #penname #pen #name #aka #john #j. #j #mcmonagle #wall street #nyc #new #york #city #bayonne #n.j. #nj #new #jersey #america #usa #u.s.a. #the #united #states #of #america