PLEASE NOTE: I left Jeddah in December 2001 but updated the site until May 2003. I've left the site on the Web for general information purposes but please don't rely on it for 100% accuracy. Thanks for your interest.
Welcome to Jeddah Info, the most comprehensive guide available on the Internet to this vibrant city, the Bride of the Red Sea. Follow the links on the left to the information you need or click here for a full list of pages in the website.
Whatever information you need, you'll find it in here.
For the business visitor there is a vital guide to getting a visa, where to stay and also some useful tips on doing business while you're here. Moving to Jeddah in the near future and need to find a house? All the major and many of the smaller compounds in Jeddah are listed in the compound guide.
If you live in Jeddah and are stuck for something to do in your spare time, check out Time Out where you will find all sorts of ideas for occupying your time. Interested in exploring the rest of Saudi Arabia? Explore SA should give you plenty of inspiration.
To add any information to the site or to send comments or suggestions, please sign the Guestbook or send an email.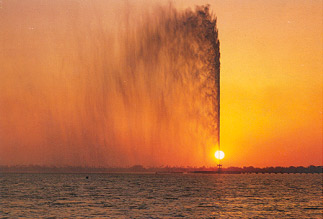 Note: The grid references throughout the website refer to the map found in Jeddah Today, a useful pocket guide book, which can be bought in all good bookshops and supermarkets throughout Jeddah.
Updated on 01 March 2004
Created by CCW
since March 2002