Recipients of the Spokane Area Council
Hall Of Fame Award 2005!


Jack and Jeannette Blood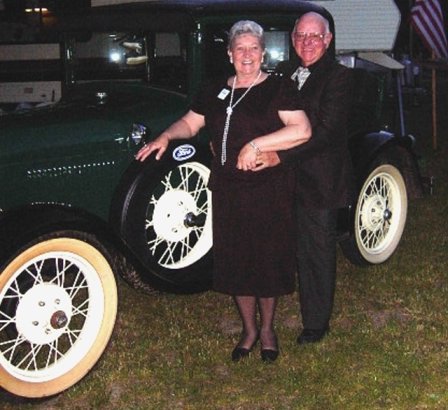 The Jacks and Jennys Square Dance Club is very pleased and proud to announce our caller, Jack and Jeannette Blood,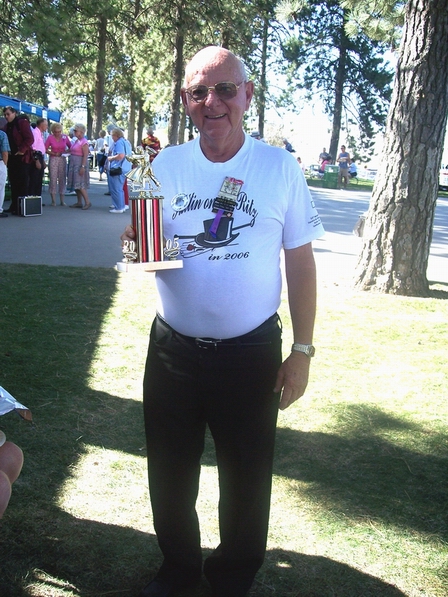 &nbsp&nbsp&nbsp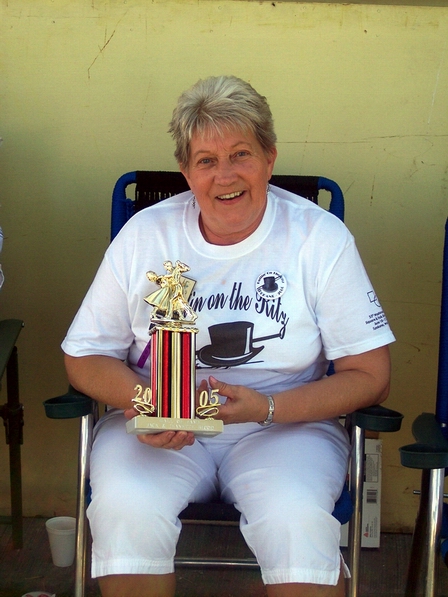 have been honored by the Spokane Area Council as the Hall of Fame recipients for 2005. The award was presented at a gala event on Saturday night August 27, 2005 at the Western Dance Association Festival.


Below is the resume respectfully prepared, written and submitted by Mrs. Karl (Kay) Yates for consideration of the esteemed award to the Spokane Area Council.



JACK AND JEANETTE BLOOD

DANCING/CALLING HISTORY

Jack and Jeanette Blood began dancing in 1979. Jack learned to call in 1981, taught his first beginners' class in 1982, and by 1984 had become club caller. Since that time they have served as caller, cuer and teacher for the Jacks and Jennys. In addition Jack cued for Toms and Tabbies ten years, taught and cued for Coeurly Q's ten years, and called, cued, and taught for the Hi Flyers five years.

CLUB PARTICIPATION

Before becoming club caller, they served one year each as President, Vice President and Area Council Delegate from Jacks and Jennys. As caller/cuer couple, they have been supportive of all club activities. They travel with the club to official visitations, participate in every club party, hayride, or campout; help with virtually all work parties; produce decorations and prizes from her crafts and his shop. With their loyal support, the club has grown from 11 members in 1981 to 90 in 2005.

SPOKANE AREA COUNCIL

They served two terms on the state round dance committee from Spokane Area Council. Jack has called numerous times at Council promotions at the Interstate Fair, Riverfront Park, Jim Hill Days, shopping malls and on the community access television cable, as well as introductory dances at WDC.

WESTERN DANCE ASSOCIATION

They have served as entertainment chairman or participated in after-parties at the Salmon BBQ. He regularly calls or cues at the Sunday BBQ dances and works each year at the Beanery.

NORTH SPOKANE SQUARE DANCE ASSOCIATION

The Bloods have been active in NSDA since its inception in 1993. They have helped with labor during construction and fund raising events, including yard sales and several 16-hour shifts at the rest stop, as well as calling or cueing at fund raising dances.

CALLERS AND CUERS ASSOCIATION>

Jack became an associate member of Spokane Area Callers and Cuers League in 1983, a full member in 1984. He served two years as Vice President/Treasurer, three years as delegate to Area Council, six years as representative to WDA. He has been Master of Ceremonies or participating caller at party level dances several times each year for twelve years.

WASHINGTON STATE FEDERATION

With the exception of 1992, Jack and Jeanette have attended every state festival since becoming square dancers. They have also attended five national conventions. At the State Festival, he has served as Master of Ceremonies for the Trails-In Dance, one year; been Co-Chair for After-Party entertainment, three years; conducted DBD workshop, one year; Chairman of Badge Dances Committee, two years; and helped with sound or other committee at each State Festival hosted by Spokane Council.

OUTREACH AND YOUTH

Jack and Jeanette have invested much time and energy in square dance outreach. They have conducted introductory dances for college students, including six years for The Barn Burner, a college ministry of Faith Bible Church, which was attended by 380 college students at the most recent event; five years for Freshmen Retreats at Gonzaga; four years for visiting Japanese students and other international students at Whitworth. They also conduct introductory dances several times a year at Mormon churches in Hayden and Post Falls, Idaho, and in the Spokane area. They have called demonstrations at least four years at Pinewood Care Center in Post Falls, and introduced children to square and line dancing at various elementary schools in the area, including Logan, seven years, Ponderosa in Post Falls, three years; Cooper, two years; and Liberty Elementary.

ATTITUDE

For many years Jack and Jeanette Blood have unfailingly promoted square dancing with enthusiasm, energy and humor. They make new dancers feel welcome, but never forget old square dance friends. They'll offer you a ride to the dance, spring a practical joke, or visit if you are sick. Kids at a dance know if he is the caller or emcee, Jack is always willing to cue line dancing for them during the refreshment break. When not calling, cueing or teaching, they are on the floor dancing. They truly belong in the Hall of Fame.

As you can see Jack and Jeannette have truely earned the honor of inductee into the Spokane Area Council Hall of Fame.

If you have any questions regarding our club, lessons and class schedule, and dances please call Jack & Jeanette Blood, caller/cuer, at 509-487-7446

DON'T FORGET,
A SMILE ON YOUR FACE HELPS YOUR FEET WORK BETTER.

Copyright © 2005
Jacks And Jennys Square Dance Club
All rights reserved.
... this site created and maintained by

~Cassie~