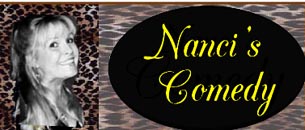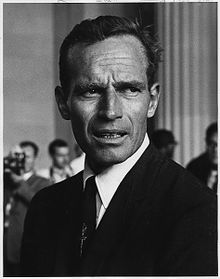 Charlton Heston Rest in Peace 4/5/08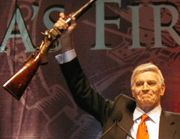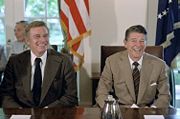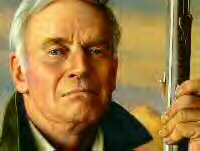 "No..no if you look at
it again it clearly says
gun not gub" Woody Allen from
Take The Money And Run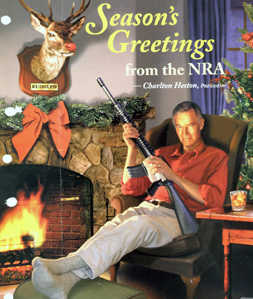 Charlton Heston and the NRA
Are You A Member, of NRA?

by nANCI mEEK 6/98
(to the tune "Return to Sender")
They just elected Chuckie Heston to run the NRA
If you're a commie pinko lefto - better kneel down and pray
(Let's shoot his toupee)

Are you a member?  Of the NRA?
You in High School?  Sign up today.
A gun is handy, when lovers spat!
Tell him you're sorry with a few rounds to his back!

Everyone knows Chuckie Heston - A big Celebrity!
Drove a chariot in Ben Hur and parted the Red Sea!
(Let's shoot his toupee!)

Are you a member?  Of the NRA?
You wear diapers?  Or a toupee?
20,000 kids killed each year
Playin' with Daddy's gun and drinkin' all his beer!
(Let's shoot his toupee!)

I'd like to shoot his toupee myself and tell him it's a wrap!
Pass a bill!  Thou shalt not kill!
And take our country back
ARE YOU A MEMBER?  OF THE NRA?
Potty trained?  Sign up today!
What makes Heston an Expert? He's had some bombs!
So who put this guy in charge of our "right to bear arms"?
-nm