Welcome to IC-IACPT-2015; Berhampur University
| | | | |
| --- | --- | --- | --- |
| | | | |
Important Dates Site of attraction How to reach Brochure Registration Form Contact Reception Desk Station (BAM)
CONFERENCE PHOTOS -NEW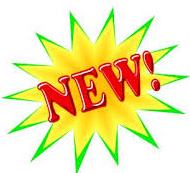 Selected Poster Selected Flash Poster Selected Orals Details of Accomodation List
-------------------------------------------------------------------------------------------------------------------------------------------------------------------------------------------------------------------------------------------------------
P. G. Department of Chemistry, Berhampur University is organizing the First international Conference during 6-8th February 2015. The year 2015 is important as it marks the Golden Jubilee of Berhampur University. The Conference aims to provide an interactive platform amongst young scientific researchers and internationally recognized scientists as well as industry personnel. The event will highlight Innovative Applications of Chemistry in biology, biochemistry, drug discovery technologies, formulation technology, biopharmaceuticals, and related fields.
The three days conference will begin on 6th February 2015. The Technical sessions will comprise of plenary, keynote and invited lecture by pool of scientists followed by oral and poster sessions. The different sessions will have a number of invited lectures by eminent scientists of academics/R&D/industry from all over World in all emerging areas in chemistry tethered to applications in biology, pharmacy, medicines and drug delivery.
Topics to be covered:
1. Organic Synthesis, Natural Products, Organometallics
2. Synthetic Biology, Medicinal Chemistry
3. Drug Discovery, Synthesis, Design and Delivery
4. Biochemistry, Biophysical Chemistry
5. Material and Supramolecular Chemistry
Sponsors
Coming Soon .................
| | | |
| --- | --- | --- |
| | | |
| | | |
| | | |
| | | |
| | | |