Enraptured: A Journey
Through Poetry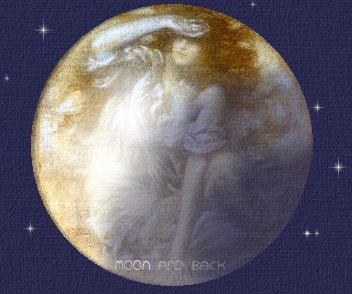 "She watched from inside the moon,
The stars were all around,
Glazing the sky with light,
Tempted to touch, but unable to,
The woman ensnared in the moon"
~*~
By Helki S. Weber

Proud to be a Woman
I am an Individual

I am an individual,
Strong and open-minded,
A person with a sense of balance;
I am a woman, forever reminded.

I am unique in every way,
Holding a dynamic force within,
The will to learn more each day,
Constantly battling the fields to win.

I am an individual,
My own protector, I have to be,
A person with changing beliefs;
I am a woman, proud to the highest degree.
Helki S. Weber - February 28, 2001 ©


Hello and welcome! I have recently joined a magnificent, caring group called "Women of Strength & Inner Beauty" . This page is dedicated to all Women, all over the world.

I Am A Woman

I am a woman of strength,
A woman of determination.
I am a woman of beauty,
Both inside and out.

I am a woman of courage,
Not afraid to speak my mind.
I am a woman of kindness,
A woman of compassion.

I am a woman of good deeds,
A woman who oversees.
I am a woman, gentle and warm,
Who is always there for you at any hour.

I am a woman of integrity,
One of self-control.
I am a woman of loyalty,
A woman who loves and brings love.

I am an independent woman,
A woman of peace and admiration.
I am a woman,
Proud to show it,
Proud to be it,
I am a woman.



Womanly

Makeup and hairspray,
Heels in silver and grey,
Dresses tightly fitting,
Stockings with diamond knitting,
Handbags to match anything,
Perfume that reminds you of spring,
Eyes accented with shimmer,
Nails polish that glimmer,
Lips stained with gloss,
Dangling earrings with a Celtic cross,
Jewellery around wrists and neck,
Looking in the mirror, one last check.

Women

Warm and gentle,
Optimistic and kind,
Meticulous yet trusting,
Empathetic and caring
Noble, full of pride.

Caring Women

We stand united,
Gathered gracefully,
Helping one another,
Through our unselfish deeds.

We are there for you when you need advice,
Comforting your tears when you cry,
Listening to you when you have rough times.
We give without expecting anything in return,
Always lending a caring hand
When things just are not going right.
Bringing about a smile when you are sad,
Giving you space when you want to be alone,
Ensuring you will always be safe and sound.

We stand united,
Gathered gracefully,
Helping one another,
Through our unselfish deeds.

Silver Slippers.

No one cared of her good deeds,
No one even looked beyond
Her unkempt hair and tired clothes,
No one seemed to notice
She had a lot of precious things.

As the days grew long,
And time was fading away,
She couldn't seem to realize
What beauty she held inside.

Until one morn,
Upon a box of memorabilia's,
Discovered from the depths,
A pair of dusty shoes.

Kneeling on the wooden floor,
She wiped away the dirt,
To see the silver slippers
Once her grandmother had wore.

She carefully slipped them on,
They were so beautiful,
Fitting like a glove to her feet,
She headed out the door
To another room to have a look.

Her rags became to riches,
To her amazement she was beautiful,
But it was only in those glass-slippers
That she could see,
All her true inside,
All the greatness outside,
For those slippers were much like her.

So she didn't care
What people would think,
As she walked down the street,
Passing everyone by
In her silver slippers,
That brought new meaning
To her life.