Valentines Poems

Welcome to the place where Valentines is forever. I have dedicated this page to this special occasion and hope that you find these small collection of recently written poems heart-warming. Enjoy your stay and have a beautiful time.

"May the power of love bless you,
May you always listen to your heart,
And may the days with your loved one be happy ones"

Love

Love is a blessing,
We are enriched with in our lives.
Love has no face,
It needs no disguise.
Love sees with its heart,
And not with its mind.
Love eases the untamed,
Powerful it is, it cannot be shamed.
Love is delicate as lace,
Yet it is strong as steel.
Love has no boundaries,
It is not a broken deal.
Love is a splendid thing,
It shows you happiness
You had never seen before.
Love is a treasure, a gift,
A magical gold covered prize.
That is why I give my love to you,
This Valentines Day!

On Valentines

On Valentines,
I want to be so happy,
Holding you tight
Beneath a candlelight montage,
To kiss you beneath a champagne fountain,
And walk a rosy path.



On Valentines,
I wish to spread my love,
With you in everyway,
To dance with you
Upon a silver lake,
Whispering tender words
And treasuring the dreamy night.



On Valentines,
I'd plant my love for you
And watch it slowly bloom,
Bloom into your soul,
As you once again kiss my cheek,
My hands, my brow, my lips.

Valentine Walk

Romantic strolls,
Through floral paths.
Kisses so sweet,
Like a hint of sugar.
Hugs so comforting,
Brings warmth and love.
As under the blackened heavens,
And under the golden stars,
We shall be this Valentines Day.

Valentines Day

Look at the birds in the sky,
Hear the sweet music they sing.
Look at the flowers in the fields,
Brightly hued and highly fragrant.
Look at the couples hand in hand,
Walking along the mirroring lake.
The echoes of love are all around,
This Valentines Day everything,
Is forevermore.



The flames on the candle,
Dance around like my heart.
The winds alluring whispers,
Are like poetry to my ears.
The soft, cottony clouds up above,
Are like beloved's resting-places.
The glowing sun in the sky,
Is like honeyed delights.
The moon which will soon appear,
Is like a lantern for love to ignite.
As this Valentines Day,
Everything is forevermore.

Valentines

I remember the way we laughed,
Sharing such sweet and tender moments,
I remember all the charming words you told me,
Whilst running your fingers through my hair.



And as the ocean greeted the sun to its arms,
I found my way into yours;
The warmth and security I longed for
Finally was found beneath the stars.



I thought of you day and night,
Through my bad days
I had to have you by my side,
Through my good days
You were remaining in my mind.



And as the bees kissed the flowers,
Our lips did, for the first time meet;
So sweet and enchanting
I didn't want this to end.



I longed to hold you every minute,
Throughout the days and weeks,
Throughout the months and years
I needed you here with me.



Finally we were as one,
Such a journey we would experience together,
We declared our love,
And promised never to part.



Every thing that you do,
Is done from deep within your heart,
Every word you speak,
Are memories I cherish forever,
Every embrace that is given,
Is another pure enjoyment.



For all the things you have done for me
On this Valentines Day
I give to you my heart,
I give to you my soul,
For you are my world,
My one and only care,
I give to you my happiness,
So that you may prevail.



Happy Valentines my love,
May we continue to spread
Our devotion and our memories.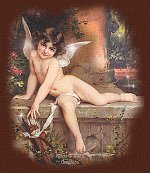 All poems copyright Helki Soraya Weber 2001©. Please do not copy or take poems without permission, Thank You!