The Catch Me Interviews
PAUL BALES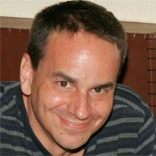 Theasylum.cc
NEXT: 2012 Doomsday
/Alien vs. Hunter /The Apocalypse /Supercroc /The Hitchhiker /The Source /Prehistoric /The Da Vinci Treasure /Legion of the Dead /Killers 2: The Beast /Reasonable Doubt
Paul Bales started his career at Universal Studios Hollywood where he was in charge of hiring all of the actors for the studio's theme parks. After that he worked for a small entertainment labor union organizing jugglers, magicians, and strippers. He then moved to the Screen Actors Guild where he developed an expertise in the SAG low budget agreements. In 2002 he was named Executive Director of SAGIndie, the Guild's education/outreach program for independent producers. Last year, he clearly went lost his mind and joined The Asylum as its Chief Operating Officer.
1) All the studios, That you could work for.Why Theasylum ?
I had been working with SAG for almost 10 years and I was ready to do something else. When my friends David Rimawi (whom I've known since we were eight years old) and David Latt (we've been friends for more than 20 years) told me that their business partner (former Asylum executive Sherri Strain) was leaving the company and they were looking for someone to replace her, I jumped at the chance. I had become very comfortable doing what I was doing, but I really wanted a challenge. And I have to say... I certainly got one. Making a feature film each and every month for a fraction of the budget of a major studio film is difficult, to say the least.

2) LEGION OF THE DEAD, Seems to have been your dream project---Any feelings today, Ever write or direct again ?
I had written the script for LEGION (originally titled MUMMY CHICK) many years ago as something to sell to a major studio. The first draft took place in Nevada and climaxed with the destruction of entire Las Vegas Strip. It generated some interest, but at the end of the day I think it was just too expensive. In 2005 The Asylum asked me if I wanted to re-write it as low budget horror film and I told them I would if I could direct. I changed the title to UNRAVELLED and pared it down to the absolute minimum. At the time, I was convinced I was making CITIZEN KANE... so the response to the film was pretty hard on my ego. But making that movie was probably the most fun and purely creative experience I've ever had in my life. I'm still writing (I wrote our March 2008 release PREHISTORIC) and I would love to take another shot at directing someday. But right now helping run the studio is keeping me pretty busy.

3) MAX KNIGHT was made for TV, Any chance you could do TV again.SCI-FI Channel doesn't count ?
Based on the ratings for MAX KNIGHT, I doubt it. But who knows... it's not anything I'm concentrating on. The reason I've never pursued writing as a full-time career is because I'm the type of person who always needs to know where my next paycheck is coming from. I'm in awe of actors and writers and filmmakers who take the risk to pursue their passions full-time, but that's just not me. Besides, I think I have the best of both worlds: I have a great job that I love... and I can still write screenplays whenever the muse inspires.

4) One sentence descriptions-DALE MIDKIFF ______________
I'm embarrassed to say that I didn't meet him... even though his dressing room was right outside my office.
WILLIAM KATT____________
The Greatest American Hero.
MICHAEL GROSS_______________
I was selling our movies at AFM while production of PREHISTORIC was going on, so I didn't get to meet him either. But I was ecstatic when I learned he was going to play the lead in one of my scripts. He's one of my favorite actors.

5) We noticed that HG WELLS WAR OF THE WORLDS is Theasylums best seller, Rumor has it there is a sequel planned ?
It's true. We start production on WAR OF THE WORLDS: THE NEXT WAVE on December 18. This one takes place three years after the end of the first film with the aliens launching another attack. But this time we take the war to them. It's just like Iraq... except we actually fight the enemy that attacked us. And we win.

6) The BEST of "Hey" BALES ?
I hate talking about myself. It feels like internet dating. I don't know... I'm organized, and calm, and I have an enormous... office.

7) The WORST of 'ya ?
I don't delegate.

8) Will the WRITERS STRIKE disturb Theasylum machine ?
We're not signatory to the WGA, so the strike doesn't effect us directly. But we all live and work in Hollywood and we hate to see so many of our brothers and sisters out of work. We hope the two sides keep talking and resolve their issues soon.

9) What do you prefer doing on set ?
Eating Red Vines from the craft service table.

10) Parting words for those that understand, Or "Get It" as it were ?
Anyone can make a $100 million dollar movie, but to shoot a feature film in 12-14 days, with a budget that's probably less than the phone bill on major studio film is monumental. To do it every four weeks and then release the film three to four months later is insane. But that's what we do. Maybe they're not CITIZEN KANE... but we love making them... and watching them... and we think a lot of other people do too.

DAMIEN PUCKLER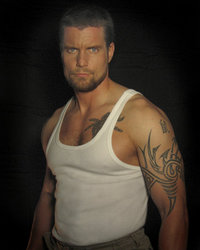 www.damienpuckler.com
Bio, bio, bio,all the things I could tell you,but won't,just kidding! Apparently I was born and not manufactured,something my parents are still denying ;-)..raised in Germany as well as the US and having lived in the UK for over 6 years I truly believe I am a citizen of the world. And yes, I do want a farm in Arizona with lots of horses! And yes, I do want to ride around on a Harley! And yes, I do want Angelina to leave Brad for me...and she will ;-) ,Nuff said!
1)You were amazing in 30,000 LEAGUES UNDER THE SEA.Was the character on paper or ad-libbing loose cannon ?
It was all on paper, but as per usual, changes were made constantly, inserting and cutting out scenes and scenarios, making it difficult for me to judge how 'evil' Blackwell's transformation really is or whether he was simply brainwashed like the rest of them. In the end I went for the more interesting option and decided it was his personal choice.

2) Sooo,Video Game voice-overs ???
Fun, fun, fun,and also very different than any other acting work. We didn't just do the voices either. All physical movements of the game characters are our own. We had to dress up in cat suits that were plastered with tiny little sensors everywhere. Then they made us act out the scenes using 5 different camera angles, recording the moves and actions. It was then digitized and put into the computer to be covered with the video game characters. The hard part was 'overacting'. As an actor you are always afraid of doing too much. But for video games it is actually very important that your actions are huge and over the top. It's the only way for the cameras to pick up all the small characteristic movements. I am sure that will change once the cameras become more sensitive. But in a way it was fun to just go full out without having to worry about your eyebrow shooting up too high.

3) What is this secret project that you left Theasylum for ?
Well, it's not really a secret. It's just very different from the usual asylum film. A friend of mine approached me a year ago asking me to direct a film he was producing and starring in. It's set in present Iraq and it deals with an Iraqi and an American soldier thrust into a prison cell together waiting for their execution. Although they are both on the same side, it takes them a while to trust each other and to realize that no matter where you are from or what you believe in, people ultimately have the same feelings about life, love, death, etc. when faced with extreme circumstances. Hence, the title 'Universal senses'. If all goes well, we should be able to have a finished product by the end of the year.

4) BEST of "The Puck" ?
That's a tough question, because actors are never really good at judging themselves. The most emotional and also rewarding job I have ever done was definitely the docu drama about Flight 93. Way before 'United 93' was even in talks ITV in the UK decided to recreate the tragic moments of the flight that came down in Pennsylvania on September 11th, 2001. As an actor it was not only a challenge but also felt as though one carried an enormous amount of responsibility on one's shoulders, wanting to portray those heroic people as truthful as possible. The hard part for me came when the producer and his assistant sat me down inside a car and made me listen to the original recording of the 45 minutes phone call of the person I was portraying in the film. It was heartbreaking, emotionally draining, intense and yet beautiful. I think 'Let's roll: The story of flight 93' is the best adaptation of those final moments,not that I'm biased,wink, wink!

5) WORST of 'ya ?
Hmmm,again, that's a tough one. I once played a transsexual in a play called 'Balm in Gilead'. Although I really committed to the part -shaven legs, mini skirt, fake nails, etc.- I am not sure I ever 'became the character'although I am now a master in stiletto sprints ;-)

6) On " 666: The Beast" was more filmed of the priests ?
To be honest, I haven't seen the finished film yet, so I can't answer that question. I do know that Nick was under a lot of pressure. Asylum was shooting at a real church and we had to get everything into the can within only a few days. Considering the tight schedule it always amazes me how people like Nick can stay so calm and relaxed and still end up getting all the material they need. Guess it takes someone with a great ability to visualize and then transfer that vision onto film with sheer precision and determination.

7) You've done alot of voice-overs for commercials,Is this good or bad ?
Well,certainly good financially! Voice overs pay very well, especially when you are doing commercials for clients such as Mercedes or Reebok. They can also be quite a lot of fun. For the Reebok commercial I actually ended up 'being' Michael Chang's voice, because his genuine voice was not powerful enough for them. Makes one wonder what would happen if you were the VIP and someone would pretend to be you'such is business'!

8) Martial Arts, A HOBBY ?
Oh, definitely more than a hobby. My whole life is surrounded by Martial Arts. It's a way of life. I got into it as a child and never looked back. Competed heavily during my teens and went on to travel the world to meet and be taught by very gifted people. I guess it's the old clich�, but it certainly saved my 'butt' from falling off the deep end a number of times. And yes,I am waiting to do a full blown Martial Arts film. There is actually a script I am looking at right now which might just be the one. We'll see!

9) One sentence descriptions ....LORENZO LAMAS ___________GABRIEL BOLOGNA___________NICK EVERHART__________
LORENZO LAMAS: A kind-hearted, talented Martial Artist and actor who I looked up to as a kid and who did more than amaze me when I finally got to meet him.
GABRIEL BOLOGNA: Intense, hard to read, mystifying and yet a brilliant visionary.
NICK EVERHARDT: Calm, relaxed with a strong will and determination to produce outstanding work�one to look out for!

10) Those awesome words that come spilling out,As if written for history ???
Pheew! That's a good one! I am not sure, but I guess you must be referring to my myspace page? Being a huge fan of Shakespeare as well as the Marx brothers, words have always fascinated me! They can be so unbelievably powerful, funny, exciting, sexy,it's amazing! And when put together in context, you can literally (funny word to use!) change the environment, the people, almost the whole world around you! Shakespeare did it with his plays, Nietzsche changed people's beliefs and the Marx brothers,oh, the Marx brothers,what an awesome understanding of word puzzles and combinations thrown together,sheer brilliance!

DARRELL MAPSON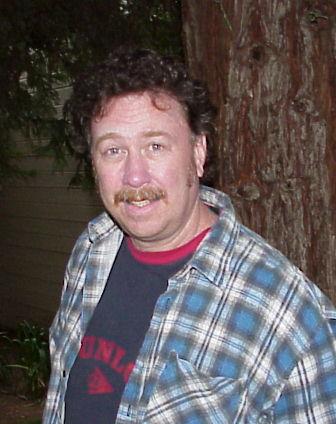 http://www.myspace.com/videomanproductions
BIO: I have played a cop, sheriff, guard, detective, soldier, biker, bouncer, bodyguard, hillbilly, redneck, Elvis Impersonator, etc. I also have a background in stunts and directing stunts. I was Ranger Voss, with Matt McCoy, in "BIGFOOT" the Incredible Adventure. Had a fight, as a guard, with Pierce Brosnan in "LAWNMOWER MAN". Got shot at by Arnold in "TERMINATOR". Was a detective, with Cheryl Ladd in "A MOTHERS RAGE". Was the stunt coordinator and biker in the werewolf film "NIGHT SHADOW" with Kato Kaelin. Played Marv the mechanic in the recently finished car racing film, "FINISH LINE" seen at finishlinemovie.com Also, gunfighter Luke Tanner in the western "THE LEGEND OF JAKE KINCAID" with Alan Autry, which is available at DirtRoadProductions.com. Jimmy the prison guard in "DEATH & TEXAS" with Charles Durning & Steve Harris. Was seen as detective Rick Canfield in "SECRET LIVES" which aired on Lifetime August 12th,2003 at 8pm, "Vicious Valentine" episode. I did a pilot for tv called "The Body Shop" where I am another mechanic. Finished completion on the short film "Caught" where I play the lead FBI agent, Sam. Most recently, The Enforcer in the film "All That I Need" which screened at Cannes last May and opens in limited release through Regal on Dec.2nd, 2005 see www.allthatineed.net Visit Biographcompany.com under new wireless releases to see my characters in our new "mutoscope" short films. Currently the director and cinematographer for "Hot Rod Horror" which is now in post. Set to be released fall of 2007.
Next---Hot Rod Horror
/Finish Line: A Cruise Down Memory Lane / Bob's Night Out /The Legend of Jake Kincaid /Warpath / Bigfoot: The Unforgettable Encounter /The Lawnmower Man / The Bikini Carwash Company /Line of Fire / KGB: The Secret War / Shi fu chu ma
1) Your like the "King Of One Episodes" ,How did this happen...So many one of-appearances ?
It is kind of weird when I think about the roles and projects I have worked on. When you are first starting out, you jump in with both feet just to get work and you many times don't really know what the whole film or TV show is all about. Also, unless you have a main part in the film, you won't usually get picked up for a sequel. Then there are the pilots that you work hard on and they may not get picked up, or the project and your part ends up on the cutting room floor. Although, there is more pc editing now, so I guess you would have to say, end up the the trash or recycle bin. Then we are subject to type casting and as a character actor, it happens to me alot. I'm usually the cop or sheriff. Stick 'em up!

2) Fresno or Hollywood ?
I have lived in the LA area 3 different times in my career. Don't like smog or traffic. Costs more to live there but you NEED to be there for the auditions and networking events, etc. However, in Fresno it works for me at the moment because I can make films and enjoy my hobbies and the friends and family that I have here. Besides, I will in the future be shooting all over CA and hopefully beyond. I will continue to go to LA when needed. In the meantime, I will play parts that work for me in my films and any partners films.

3) In one sentence describe
....WILLY O.... Good idea man, good writer, picky, focused, determined.
Thomas Bond II... Very creative, strong willed, gets performance from the actor.
Late 'Butch' Bond ... A real pro in front and behind the camera, a natural, giving, friendly, a good friend.

4) Youve worked with two politicians who used to act...Alan Autry and Arnold Schwarzenegger
...Comments ?
Outloud? lol. Yeah sure. Alan I know pretty well. Good family man and actor, director. He brought out the best in me when he had me play Roy in "Lonestar". I grew as an actor. I believe I picked up some coaching and directing techniques as well from him. I would like him as a big brother. Except he shot me dead in "Legend Of Jake Kincaid". Kind of hard to be in the sequel! Arnold...hmm...he was entertaining to say the least, on and off the set of T-1. Let's just say he has mellowed since then. On camera we all had to run from him at the police station while he was shooting at us. Things were flying everywhere. At one point they were using large ball bearings that where riping through the walls and plexiglass was shattering everywhere. It was wild. Once you go down, you stayed down until it was over. Too much fun. 5)Do you miss doing stunts or is it better now to use your OTHER skills ? Oh I loved doing the physical stuff. The fight scenes and falls. Reminded me of my football days. The car chases are great. Lots of adrenaline. Remember the film "Hooper"? Well, that's how my body feels now and I didn't even do any real crazy stuff like the "dukes" car jumps. Some of those guys broke their backs! Now I just love acting and directing. Of course I still can set up and direct some stunts.

6) What is the BEST of the "MAP" ?
Yet to come, I hope.

7) ...And the WORST of the "MAP" ?
Trying too hard and not forgiving myself for past mistakes.

8) Care to explain BOBS NIGHT OUT ?
release date ?
Was it a dream I had? lol. No, we all worked hard on it and I hope Bond releases it some day. You will have to ask him. It was quite fun and funny. Very different. A little slapstick, crazy characters, a little Laurel and Hardyish, shades of Chaplin and Buster Keaton.

9) How important is HOT ROD HORROR and ROAD RATS success ?
HRH is what I am concentrating on right now. Willy is preparing for RR. The filming is done and we are in post right now. We are orchastrating the film by picking out the best shots, getting help with the music and sound effects. It is a teadious task but I believe the final outcome will be really good. We have a great asset in Lisa May, she is the "magic woman", as I affectionately call her. We are getting so much help locally and from the LA area as well. It's great. This is actually my feature film debut as a director. I have done short films and concerts, music videos etc. and have helped countless others on their projects, so I was ripe to take this one on with my partners Willy O. and Michael Caldwell. We are getting good reports on youtube, myspace and IMDB. just from the title, trailer and cast. People keep asking when can they see it. It is important to all that have worked on it, yes. I also believe that it will do well. You have to believe.

10) Parting thoughts from 'MAP'-quest ?
Nice. I wish mapquest was my idea. Yeah, I would say to any creative person that is trying to get moving forward in their career to never give up. Having said that, I myself have to be realistic at the same time I am being steadfast in my career goals. As one of my mentors, Alex Sharpe, says "Don't be afraid to learn different aspects of the business. You might come in one door and go through another before you end up out the back door". So, I have made myself learn different parts of the business. "Dont be afraid to try those acting roles", he told me. Alex was James Arness double in "Gunsmoke" and he is a fine writer. So I worked hard on my acting, studied alot, learned camera work, editing, directing and finally producing and writing. So, do any of it, or all of it. Whatever suites you, but find your niche. You have to love what you do. Thanks much!

GEORGE STOVER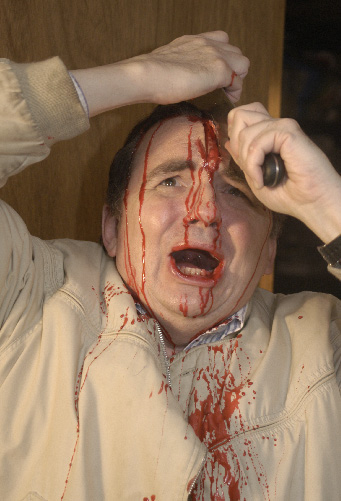 timewarpfilms.com
NEXT: The Death of Poe / Terror in the Tropics / Chainsaw Sally / Vampire Sisters /Stakes / Max Magician and the Legend of the Rings / Alien Factor 2: The Alien Rampage / Harvesters / Sleepy Hollow High / Attack of the 60 Foot Centerfolds / Red Lips / Twilight of the Dogs / Regenerated Man / Blood Massacre /Hairspray / The Galaxy Invader / Nuevos extraterrestres, Los / Nightbeast / Polyester / Fiend
1) George, how can you compare politics to filmmaking?
There are some similarities. Often, who you know is very important. I remember that a comic on TV once said something to the effect that politics and show business are very similar, except that most people in politics aren't as good looking as the people in show business!

2) You're like a legend in East Coast filmmaking. Any heady remarks?
No remarks that are heady. But I'm grateful if people like some of the movies I've done. I've been around a long time, so I guess that's why some folks remember me.

3) Describe in one sentence,
DON DOHLER______,
JOHN WATERS_______,
and MARK REDFIELD__________.
Don Dohler was one of the nicest guys I ever worked with.
John Waters is an American original who was way ahead of his time.
Mark Redfield is one of Baltimore's most talented actors.
4) Do you prefer horror or sci-fi
....Why?
I like horror better than sci-fi. Probably because of the erie mood and atmosphere that can turn up in a well-made horror movie. But I also like film noir and westerns, when it comes to watching movies.

5) How would you describe your typical role?
I often play mild-mannered types such as scientists or clergymen. But then, I have played authority figures such as police officers more than once.

Ever wonder about casting?
When an actor is convincing in one type of role, it's typical to cast that actor in the same type of role again. Often, it's better for a casting director not to take a chance and cast an actor in some type of role he's never done before. It's just a lot safer to cast an actor in the kind of role which he's performed successfully in the past.

6) You've produced a couple of times. Do you write or direct?
Usually, my production credits were not based on any writing or directing I did. I've invested in a couple of my movies, which is usually how I ended up with a producer's credit.

7) Are there any parting words from 'The Stove'
No, not really. Just that i hope people will continue to watch the movies in which I appear.

NOEL THURMAN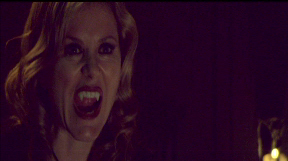 www.noelthurman.com
Next--- Universal Soldiers
Transmorphers / Supercroc / The 9/11 Commission Report / Dracula's Curse / Gen / Exorcism: The Possession of Gail Bowers / Things You Don't Tell... / The Beast of Bray Road /Fluffer (2001)
1) Literally What is it like to make a The asylum movie ?
Well, its kind of like working on a sitcom or soap opera, and everyone is pretty much friends when we are not on set as well. But you get more time off. It can get a little awkward sometimes when you have a love scene or kissing scene and there girlfriends are your friends or working on the movie with you. Of course we are all professional don't get me wrong I am definitely not complaining have you seen some of my costars!

2) You were the producer of 'FLUFFER',Will you try again ?
Absolutely!! I loved doing this movie. It was ALOT of work probably the hardest, but most everyone in this movie is pretty successful to date! So it is all good,the great thing is we still work with each other. I just did a short film a month ago for Anne Clemens who was the director (she also won a few awards for her movie Quincenera)

3) Explain your voice work on 'GEN' ?
That was CRAZY, I don't know if you know any Turkish, but the language is very difficult to match up. the best part about doing the voice in that film is there were alot of BAD words like for instance C*CK Sucker and MOTHER F*&CKER It was awesome I never get to say bad words!! I love those words!

4) What is the BEST of Noel ?
I will make a guess the best of Noel is ....I am a great friend, All of my friends and family, they know who they are can count on me to always being there if they need me! I know alot of secrets I mean ALOT of secrets and I don't tell so that is pretty good!! ... I love what I do and I do it with passion. On set I give 150 percent every time!

5) What could possibly be the WORST ?
VANITY I don't care who you are in this business everyone is so vain, I try not to be as bad as some but I am sure I am not that innocent ..Or am I! On Universal Soldiers one of the actors a had a CD yes a CD as a mirror and powder so he can powder HIS nose that's right I said his nose it was not a woman. At the end of the day we looked like hell and he looked perfect, however he was so much fun to work with and I would not have changed it for the world, he is a great guy!

6) Im a Xmas baby,So why were you named Noel?
Because I AM the first!!!!

7) Descriptions?
GRIFF FURST -He has the best laugh you have hear him laugh it makes me laugh. Griff in general is a real laid back person real positive, but acting and directing is just so very natural to him it is what he was born to do. He is actually one of my dearest friends!
KIM LITTLE-is this tiny little thing, she is real cute, but that woman is one strong lady, mentally and emotionally, she is one rock solid woman, its very admirable I really liked that about her I love strong women
LEIGH SCOTT-I could write all day about Leigh. He is an unbelievably smart man, he knows alot about many things, he really does his research, I truly believe his drive, passion and creativity will take him very far in life.__

. 8) SPIDERMAN connection ???
Sam Raimi has sworn me to secrecy!!

9) What's next for you to accomplish ?
I have been doing alot of writing lately, I don't know if you saw Universal Soldiers yet but Kristen Quintrall and I wrote like 10 pages in that movie we stayed up until like 3 in the morning rewriting the script and I think our scenes we wrote are probably the best in the movie. We thought for sure our stuff would be edited out, but it wasn't! It is funny if you think about here we are 2 women writing an Action Soldier movie, it was awesome. I also just finished doing a short film with Anne Clemens that will be going to the festivals later this year.

10) Final thoughts, What heavy statement, Anything you want to part with ?
Heavy statement, umm ..... World Peace!!

MONIQUE PARENT
What MOre could you possibly want???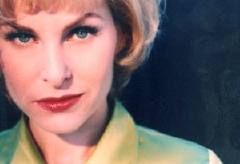 www.uniquemonique.com
Next: VOODOO DOLLZ /Blood Scarab/ Strangers Online/Bikini Royale / The Stolen Moments of September / The Breastford Wives /Maximum Security / Dead Boyz Don't Scream / The Witches of Breastwick /MASSEUSE
(Pick your fav pic,Ed.)
I don't really have a favorite photo. I love them all (after they've been properly Photoshopped) for about 5 minutes and by the time anyone but me sees them, I'm completely over them. I still like the one on the homepage of my website. For some reason, I only seem to like pix where I'm NOT looking at camera. Go figure.

(Submit your bio,Ed.)
I am so not good at writing a bio about myself. I wrote it once about 12 years ago, for my website and I've seen no reason to alter it. Could be I'm just lazy.

1) Have you really made almost a hundred movies ? HOW ?
Have I really almost made a hundred movies? Yup. HOW? Remember that I'm not always there for the whole thing--sometimes I'm only on a film for one day (or even a half day) They do manage to add up that way!

2) Is Soft Core as much fun as Horror ?
Is softcore as much fun as horror? Gosh, they both explore such different aspects of life (and cross over each other often) it's hard to compare. Softcore is fun because you often get to explore the pleasanter aspects (falling in love, sex, emotions, sex, and well, then there's the sex--simulated only, of course) Plus, it's always fun to make out with pretty people. Horror on the other hand, can be very cathartic (screaming, running, chopping people up - simulated only, of course) I find that what I like best to to mix things up. Do a comedy, a drama, horror--play very different characters. It gets boring doing the same thing all the time.

3) If people were to mention one thing constantly,What would it be ?
If people mention one thing to me constantly....Is the sex real? Helllo??? It's called acting!!

4) Do Blondes or Red heads have more fun ?
I am of the belief that redheads have waaayyyy more fun. We can get away with more. People expect it.

5) One sentence descriptions ---LINNEA QUIGLEY______JIM WYNORSKI____VICTORIA DE MARE______.
One sentence descriptions--LINNEA QUIGLEY-I do not know her, and I have never worked with her. JIM WYNORSKI- I really like Jim, - even though he pretty much considers me a boy because my breasts are only a B-cup. VICTORIA DEL MAR- She has one of the sexiest bodies and way of moving--and such a freakin' tiny waist!

6)What is the BEST of "MO" on/off set ?
What is the best of MO on/off the set? Hmmmmm....I'd have to say my constanly being open to new experiences, I'm always learning and creating.

7) What is the worst of Mo?
I have a nasty temper.

8) Would I ever write or direct?
I absolutely intend to at some point in my life. I know it's become very trite for actors to say they "really want to direct" and I do not think that directing is what I "really" want to do. I "really" want to act--but I recognize that I'll want to give it a try someday. I think too many people dismiss what a director does and think that it's easy. I know how hard it is and I know that I'm not ready for it yet. In any event, I will do it when a project screams out for me to do it. I will do it when I have something to say artistically and creatively, not to prove that I can.

9) STRANGERS ON LINE seems like a change in direction for you, Happy with results ?
9) Strangers Online--I was originally in talks to play a different role in the film, but we ran into scheduling difficuties and John Huckert cast someone else in "my" part. Quite some time after (years?) he called and asked me to create this other character that was not in the original script. Was I happy with it? I don't know. I know I was happy with my performance on the day that I gave it, but I don't have a copy of the film and have never seen it!
Added by MO on 8/24... When I first spoke to John Huckert about doing Strangers Online, he was a complete stranger to me...He told me the most wonderful thing.....He had been working as an editor for a number of things that were done at Playboy in the early nineties. That's how he became familiar with my work. He had contacted me to be in his upcoming feature based not only on the finished product that people eventually saw, but on the person that I was between takes. On the actor that I was...The way that I behaved when not "on camera". That is the nicest compliment that anyone has ever paid me and I will never forget it!

10) For your fans who have watched you, maybe a hundred times, Some parting thoughts ?
10) Random parting thoughts....Please keep watching!! I'm still having way too much fun to go out and get a real job.
Blood Scarab- A classic horror film in the Hammer style.
The Stolen Moments of September- A dark twisted detective story - it was a tough emotional shoot for everyone involved. I think it's going to be good.
The Breastford Wives- Mr. Wynorski dragged me back up the hill for a one day part. I've never seen it. It wasn't exactly artistically challenging for me, but I always love working with Jim. Oh yeah. I needed the money...
The Witches of Breastwick-- I had a blast shooting this. All these poor, large breasted women running about the mountains, with barely any clothes on. It was cold!! Luckily for me, Jim didn't give a crap whether I was dressed sexy or not (see #5) so I got to be really comfy in my jeans and sweater (with two t-shirts underneath, AND my jacket and cowboy boots.) I have done so much of the super low budget, shooting on the fly kind of stuff--I kinda enjoy it. Do not tell my agent I said so.
Dead Boyz Don't Scream-- Wow. This one was an eye opener for me. Classic b-movie scenario--photographer takes a bunch of models out into the countryside to shoot naked "art" photos and one by one they get offed. Been done a million times, right? This time though, I was the photographer and I was shooting naked men. That's right, folks...gay softcore. I saw more flaccid penises that I ever wanted to. And once again--it was cold!! Ahhh...but the men are truly beautiful in it. Fabulous eye candy. I was very surprised when I went to the screening--it's really good! Very funny. Intentionally cheesy--Heck, the trailer claims to have gratuitous full frontal nudity and lesbians with guns, what more could you possibly want???

KRISTEN QUINTRALL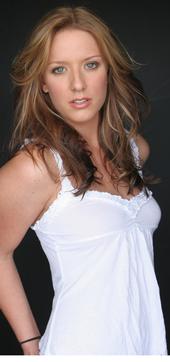 I was born July 18, 1984 in Millington, TN to an air force family ( Mickey and Irene Quintrall) I moved all over and travelled the world growing up.
I lived in Germany for 6 years and learned the language.
I grew up changing my mind as to "what I wanted to be when I grew up" about...every week.
Went to Florida State University and just kinda fell into the film school.
Graduated 3 years later, packed up my car and drove to LA, with no job or place to live.
I've been in LA for almost 2 years now and pursuing the dream. :)
Theasylum.cc
Next: Universal Soldiers
/ Invasion of the Pod People / Transmorphers / The Apocalypse /Ten Inch Hero / SuperCroc / The Hitchhiker / Freakshow /Dragon /The 9/11 Commission Report
1) Mam, You�ve been behind the camera and in-front�The difference ?
Well, that's a very long answer, which I'm sure no one would want to read (unless you wanna bust out some reading glasses)...haha I could seriously write a novel. I would say, though, the main difference is as an actor I have to really stay in the moment and completely forget that I know the rest of the script. Even though I may crack a joke here and there on set and seem like I'm not paying attention, when they call "action" i really sink into that moment and that place and truly have the conversation I'm having...I'm not just reading lines. I try to live out those moments, and forget that I know the ending.
As an editor, I tend to look at the bigger picture and how it's all going to peice together. I try and feel the moments and scenes out, but ultimately realize that I'm trying to tell a story as a whole.
So I guess I'd say the main difference is as an actor I look just at the moments and as an editor I try and look at the whole story and always keep that in mind.
It's hard acting, coming from a film school background and directing a lot myself, it's frustrating, b/c I know when I'm doing something wrong as an actor...I'm very critical of myself.

2) Heard you took home one of your co-stars from Universal Soldiers ?
Yes I did. :) Well on the set of Universal Soldiers the Asylum bought a rat for a quick scene. The picture above is us meeting for the first time. I am a sucker for animals and quickly fell in love with him. He was named Nicodemus...when the shoot ended, they were going to just release him into the wild, where there were tons of rattle snakes. I fought for them to at least bring him back to the Asylum and make him the Asylum rat. They agreed...I mean I know he was a feeder rat, natural process, circle of life blah blah blah...but he was cute.
cut to a week later I walked into the Asylum and he was in a cardboard box with no food and water...so I picked him up and headed to Petco where I bought him a huge mansion and tons of treats. haha He's very spoiled...I did tons of research on rats and consider myself a rat guru now hahahaha. Who would've thought? All of my friends think it's strange, but I'll tell you he's brought more amusement to my life then I ever would've thought.
PS. upon buying him a friend...i found out HE is actually a she. So now I have 2 FEMALE little rats whom I absolutely adore and who are quite cute. I bought her a friend b/c rats are so smart that if they are alone, they turn neurotic, just as if a human was locked in a room alone forever. Kinda like The Shining I guess...haha I could write a novel about them too...i talk too much. You're lucky this isn't a radio show or I'd be talking to you for 4 hours...it's happened before LOL Nicodemus Pepe Le Pu

3) Editors seem to have the final say on a film ? How much notes do you get from Producer/Director ?
Haha One would think the editor had the final say on a film, but as my ideas were crushed I realized the sad fact is... that editors seem to just be puppets :( Well, with my experiences so far. I mean, every now and then I'll duke it out for a shot I'm very attached too, but it's usually pointless. The Producers/Directors get the final sayso in films...and I guess, why not? it's their film..as much as I'd like to call it my own. I get a lot of notes...and by then end I usually don't recognize it.
The one film I got almost 100% freedom on was, The Apocalypse...I was pretty proud of that one, but it wasn't very stylistic, pretty straight forward. (side note: i did NOT choose the music or do audio mixing on that...my original temp music was from the Day After Tomorrow, which made it seem very epic)

4) BEST of KQ on/off set ?
How'd you know people call me KQ? you did your research ;) The best of me? hmmmm Well I think I'm funny, it's hard to tell the difference between people laughing at me or laughing with me...b/c I always laugh at my own jokes, but regardless...i think i'm pretty funny sometimes.
I'd like to call myself a good friend. I'm very loyal, honest and can-wake-me-up-at-2am-just-to-talk-type. I'd consider myself very empathetic. I'm a Cancer, what can I say.
And I'd like to think that I'm very ambitious...always trying to make things be the best than can whether it be a relationship, a movie, a business...i try and always go above and beyond.
On set? I'm great at memorizing my lines :) and well it always helps to have an editor on set, right?

5) WORST of KriQuette ?
Worst? eek...well i know every director hates that I'm an editor, b/c even though I'm trying to help out with continutity...they just want me to shutup and just be an actor. haha I'm like wait but that lamp was over there...
Oooo and I'm very loud...very. Did I mention I laugh at my own jokes? And I'm notorious for getting songs stuck in people's head.
and Kristen as the person...i'm probably the most stubborn person you'll ever meet. :(

6) One sentence descriptions ?
GRIFF FURST made me speak in a man voice during Universal Soldiers. -My voice is def a half an octive higher in real life. But as a director...he's a fantastic action director...next Michael Bay?? He knows action, chicks and I'm sure he's great with cars :)
AMY WEBBER jammed her finger during Transmorphers and I had to be her stunt double. -was very sweet.
LEIGH SCOTT is truly unique. Has great vision...just needs the right budget and right people to prove himself to the world...he's on his way.

7) When will you write and or direct ?
I'm actually writing a feature right now. It's a sci-fi fantasy and I'm quite proud of how it's turning out. I'm co-writing it with Shane Lenzen. We're a good balance and have been best friends since I've lived in Los Angeles. I come from a film school technical background and I do plots very well...and he does action and "man talk"...haha I really like where it's headed and would LOVE to direct it. But if I don't...i'd push for Tim Burton if I could choose. It's very Big Fish meets Grimms Fairy Tales meets Girl Interrupted. Who knows? If the Asylum is ready for a female director and likes the script , I could be directing this film very soon.

8) �Invasion Of The Pod People� gossip ?
This probably the worst one to ask me gossip on b/c I was only on set for 1 day.
I could tell you that Jones and I had World War IV over the edit. As in didn't speak for a while during the edit hahaha
The sex scene between Roby and Shick was filmed at a hotel on Sunset...with no permit.
Annnnd....the miyagi's bar scene was filmed as part of Shaley's birthday party. The actress who was supposed to play Taylor Briggs didn't show up, so they gracefully asked Shaley to fill in her place...she was worried cuz she claims she was a little tipsy during that scene. I think she did a fantastic job though. :)
9) What is your favorite high tech gadget �YOU OWN ?Why ?
I wish I could say the Iphone, b/c that phone truly does give me a hard on BUT i don't really care for cingular. So I'd have to say my Video Ipod...i love watching Battlestar Gallactica Episodes on it or jamming to the tunes at the gym. yes I sing out loud at the gym when I listen to my ipod. And of course there's my macbook pro. I love my mac....

10) Parting shots or thoughts ???
I guess I'd like to say that I just love making movies. I like all the aspects of film and television and any media really. I've had a passion for media since I was very very very small and wanted to be a dancer because I saw Dirty Dancing. I love how media can impact people. I love the escape and entertainment it can give people. I can't WAIT for the day that I get to express myself on the big screen and have it impact other people's lives. I know that I won't ever stop until I do. But I've realized over the past year that I really need to focus on content that I have passion for...b/c if I don't...it's just a job and I'll never truly be proud of it. So that's what I'm working on right now. I wanna make a movie that's gonna wow people. An original, thought provoking, well made film....so we'll see.






To CATCH our other interviews please CLICK one of the links.
Interview, page 1 is the older interviews
Page 2, the newer ones.
Page 3, is the even newer, and page 4 the newest!
Interviews Page 1
Interviews Page 2
Interviews Page 3
Interviews Page 4
Interviews Page 5
For the SMOOT interviews follow us....
Phil Smoot
Smoot continued..

BACK TO GUESTAR