| | |
| --- | --- |
| | 01.01.02: Vaulen Beachboys thanks for the great Vaulen year we had in 2001 with the first team gaining a creditable 6.th spot in the 3. division! In 2002 the club will try to make an even bigger effort in the 3. division with a new experienced manager ready in Tore Haugvaldstad. Else there is a hope to keep most of the players to next season, while new players are expected for the new season. The team start preparing for the new season in the coming days. Meanwhile it will be interesting to see how Vaulen do it in the cup. Perhaps they advance through the first qualifying rounds and meet a Tippeliga team at Hinnabanen? |
Vaulen Vårcup will also be arranged in 2002, this time it's the 22.nd time that the cup is played with about 350 teams expected! This time there is a hope that the cup not will disturb league games that much as there is a chance to get pylon lights at Vaulenbanen in time for VVC 2002!
All the news from 2001 have now been moved here!

04.01.02: Vaulen I.L. will start their first team trainings on Monday 7. January at 8:30 pm. The training sessions are meant to be hold at Hinnabanen, but with degrees under 0°C the artificial pitch is not preferred to play on. The solution will therefor be to train at Hinna Grusbane instead, or hope to see the local government to spread some sand at the artificial pitch. A worry for the team will be if Vaulen Vårcup's games at Hinnabanen will collide with the trainings. With three work-outs a week, there can be a conflict here as most of the games in the eldest classes will be played here.
This will of course be new boss Tore Haugvaldstad's first training with the players. There have been a lot of questions around the squad this winter. New players in seems to be the full back Jan Erik Ahlstrand Pedersen (20), an Ice Hockey 'keeper with a past from Vidar FK. With some formation training he should be able to secure himselves a full back place in the team.
From Tasta comes versatile Kris Georgsen. Else is a former topscorer from Viking's Junior team, Henning Frode Holm (19), understood to be making a decision this month. Other names that can be added to the squad is Pedro Salgado and Frode Nilsen. Some players are also in doubt, question marks must be written around Thomas Idsø, Tord Løberg and Jone Holgersen. Meanwhile have Kjetil Aasland and Gitle Martell Aarre (pictured) a lot of kids, and it's understood that they must get allowance from their wives first...
The squad at the moment is therefor Bjarne Hov, Erik Gysland, Glenn Malmin, Jarle Eike, Stein Ivar Andersen, Anders Idsø, Alexander Landsnes, Sondre Urban, Fredrik Eriksen, Inge Martin Hinna, Sverre Møllegaard, Ole Bjørn 'Oli' Bredesen, Eirik Eckholt, Svein Bjørnar 'Bauni' Skjæveland, Øystein Winstnes, Kjetil Aasland, Gitle Martell Aarre and Jan Erik Ahlstrand Pedersen.

05.01.02: Vaulen Beachboys have now got in all the results and facts from TBK Romjulscup. Perhaps a bit dry stats, so to get it more alive I desided to make it in a Text-TV modus! I don't know why but I actually think it's most fun to study football tables at Text-TV! I hope some other feels the same so enjoy the ride!
Click here for VB Text-TV!

Thomas to sign with Vidar this week?

08.01.02: Thomas Idsø have trained with FK Vidar lately and he is now likely to sign up with the Lassa club this week. Also the 1. division club FK Haugesund have showed interest, but now it seems like the midfielder will sign up for Stavanger's second best team.
Vidar supremo Alf Nordland hopes to sign up the youngster this week.
"He is training with us and will get a contract sketch this week," Nordland admits to Vaulen Beachboys.
Vidar hopes to fight for promotion in the 2. division this season and have got in Mike McCabe as new boss. It's understood that Thomas Idsø will get an important role for them if he choose to sign.
"It's a very exciting player that we want to get into our first team squad for the coming season. We hope that this will get through for us," ended Alf Nordland.

Trainings with Haugvaldstad have now started

09.01.02: On Monday this week Vaulen's first team started to train again. With 4C the condition was very well and the artificial pitch was used. New boss Tore Haugvaldstad steered the session with 15 players all in diffrent shape, some of them was a bit rusty hadn't moved much since Christmas! Haugvaldstad had though planned an easy and nice start with a lot of play with ball. Some testing of the players is to be taken the coming weeks. Steini Andersen was very good, and his first full season with the club can be great!

Thomas Idsø: -Nothing is decided yet

09.01.02: Thomas Idsø claim that he not is to sign for Vidar this week. Though is it understood that FKH's manager team are to decide this week when they will invite Thomas on a trial play. "I only want to comment the rumors telling that I'm to sign for Vidar this week. That is wrong," said Idsø to Vaulen Beachboys' Guestbook. "I will first travel to Haugesund to train with them, likely next week, before a decision will be made," admitted the 21 year old. Thomas Idsø was Vaulen's best player last season and won the award as best player in the 3. division by Stavanger Aftenblad.
FK Haugesund boss Kjell Inge Bråtveit is now ready to welcome the midfielder. "He is ready to come up north. We will discuss it in the manager team through this week when it will be an issue to get him to Haugesund," Bråtveit told Haugesunds Avis.

Unofficial reports: Torvastad in first round

09.01.02: Vaulen's Eirik Sunde was on a fixture meeting at Rennesøy on Tuesday. There it was known that Vaulen will kick off their season away to Torvastad. A hard start, but not impossible. The official fixture list have still not been released yet, but it's understood that Vaulen's last game will be played at home to FK Haugesund 2. Whom knows perhaps it will be a clash between the Idsø brothers at each side? Thomas Idsø eyes a contract with the the Haugesund side, while his twin brother Anders play for Vaulen! The games this season will be spread over all the week days, except on Sundays.
Else will Vaulen this season play against 2. and 3. division clubs in the SR cup. Fans will of course remember last season when Vaulen lost most of the games against 3. and 4. division sides! This tournament starts 31. January and will be valuable match training.
More details from preseason is that Vaulen also this year plans a Denmark tour. According to Geir Larsen will the team travel in the first part of the Easter. The trip is likely to go to Skagen as last year and some friendlies is belived to be arranged.

Stig goes for a comeback!

09.01.02: Vaulen Beachboys can exclusively tell that former 1. FC Union and Georgtown Metros professional, Stig Molde, goes for a comeback. The 33 year old have had an achilles problem the last year, but now there is a hope to see him back in the orange kit once again. Stig of course played for the Beachboys before he travel abroad. 'Stikkå' that also have played for Jarl and Storhaug will be Tore's assistant this season.
Vaulen lack some expirenced players and manager Tore Haugvaldstad will also try to bring in another veteran in Pedro Salgado. The offensiv player haven't played in a whiler and is still a bit rusty. But everyone that is known about his potential will now hope that Pedro deside to go for a comeback! Until further he will only train with the Vaulen side before he later is to deside if he have enough motivation to continue. Salgado was the only new player on training at Monday, it's therefor left to see if players like Georgsen and Holm will appear later this month.

10.01.02: Vaulen will kick of their difficult second season in division 3. against Torvastad. Beachboys will take the ferry up north to the former club of Blackburn Rovers striker Egil Østenstad (pictured) 27.th April. Last season Torvastad (as Vaulen) ended number 6. in their group. Torvastad had several well known names in the squad last season and it's belived that most of them will continue. Rune Lothe and playing assistant boss Sjur Jarle Hauge is well known with Tippeliga expirence. Øystein Strand leads the ambitious club that aims for promotion this season. Hard games will come thick and fast for Haugvaldstad's diciples. Their first home game will be to Vedavåg Karmøy 3.rd May. While the last league game is away to strong Randaberg. It's not a secret that Vaulen wanted games on Thursdays, and a long summer break. Odd Svendsen in Rogaland Fotballkrets confirms this. "Vaulen, Tasta, Buøy and Vardesneset all made impression that they wanted Thursday games. That is totally okay for us. We haven't got problems to find availebal pitches, but it gives the teams less days to train on," said Svendsen.
Below is the full fixture list.
Vaulen's fixtures 2002 - Division 3 Group 13
| | | | | | |
| --- | --- | --- | --- | --- | --- |
| # | Team | Weekday | Date | Clock | Venue |
| 1 | Torvastad | Saturday | 27.04.02 | 15.00 | Håland stadion |
| 2 | VEDAVÅG KARMØY | Friday | 03.05.02 | 19.30 | Hinnabanen |
| 3 | Tasta | Wednesday | 08.05.02 | 19.00 | Tasta stadion |
| 4 | ULF SANDNES | Tuesday | 14.05.02 | 19.00 | Hinnabanen |
| 5 | Buøy | Tuesday | 21.05.02 | 19.00 | Buøy stadion |
| 6 | GRANNEKAM | Saturday | 25.05.02 | 15.00 | Hinnabanen |
| 7 | ÅKRA | Saturday | 01.06.02 | 15.00 | Hinnabanen |
| 8 | Kopervik | Saturday | 08.06.02 | 15.00 | Åsebøen stadion |
| 9 | VARDENESET | Thursday | 13.06.02 | 19.00 | Hinnabanen |
| 10 | FK Haugesund II | Monday | 24.06.02 | 19.00 | Haugesund stadion |
| 11 | RANDABERG | Thursday | 27.06.02 | 19.00 | Hinnabanen |
| 12 | TORVASTAD | Wednesday | 03.07.02 | 19.00 | Hinnabanen |
| 13 | Vedavåg Karmøy | Saturday | 03.08.02 | 15.00 | Sletten stadion |
| 14 | TASTA | Wednesday | 07.08.02 | 19.00 | Hinnabanen |
| 15 | Ulf Sandnes | Monday | 12.08.02 | 19.00 | Sandnes stadion |
| 16 | BUØY | Thursday | 15.08.02 | 19.00 | Hinnabanen |
| 17 | Grannekam | Saturday | 24.08.02 | 15.00 | Ølen idrettsplass |
| 18 | Åkra | Saturday | 31.08.02 | 15.00 | Åkra 1 |
| 19 | KOPERVIK | Friday | 06.09.02 | 19.00 | Hinnabanen |
| 20 | Vardeneset | Thursday | 12.09.02 | 18.00 | Tasta stadion |
| 21 | FK HAUGESUND II | Monday | 23.09.02 | 19.00 | Hinnabanen |
| 22 | Randaberg | Saturday | 28.09.02 | 15.00 | Harestadmyra 1 |

| | |
| --- | --- |
| | 12.01.02: Forget Hinna and their likes down the divisions. This year will Vaulen face the big ones in SR league. The traditional league gives the teams a preseason with good matching, of the five groups have Vaulen assumably been placed in the hardest. This year manager Tore Haugvaldstad will get his team tested for real as Viking 2 is amongst the opponents! The Division 2 team that of course will include several players that is near play in Tippeligaen. Amongst them former Vaulen player Rolf Magne Olsen. The games will be played at the diffrent teams home stadiums. Meaning that you will have to travel to Hinnabanen to see the lads play at home. |
| | | | | | |
| --- | --- | --- | --- | --- | --- |
| Viking 2 | - | Randaberg | Wednesday | 30.01.02 | 17.00 |
| Vaulen | - | Sandnes | Thursday | 31.01.02 | 18.30 |
| Orre | - | Figgjo | Friday | 01.02.02 | 18.00 |
| Figgjo | - | Vaulen | Thursday | 07.02.02 | 18.30 |
| Sandnes | - | Orre | Friday | 08.02.02 | 17.30 |
| Buøy | - | Viking 2 | Saturday | 09.02.02 | 14.00 |
| Viking 2 | - | Figgjo | Wednesday | 13.02.02 | 17.00 |
| Vaulen | - | Buøy | Thursday | 14.02.02 | 18.30 |
| Orre | - | Randaberg | Friday | 15.02.02 | 18.00 |
| Sandnes | - | Viking 2 | Friday | 22.02.02 | 17.30 |
| Randaberg | - | Vaulen | Friday | 22.02.02 | 19.00 |
| Buøy | - | Orre | Saturday | 23.02.02 | 14.00 |
| Viking 2 | - | Vaulen | Wednesday | 27.02.02 | 17.00 |
| Figgjo | - | Buøy | Thursday | 28.02.02 | 18.30 |
| Randaberg | - | Sandnes | Friday | 01.03.02 | 19.00 |
| Sandnes | - | Buøy | Friday | 08.03.02 | 17.30 |
| Orre | - | Viking | Friday | 08.03.02 | 18.00 |
| Randaberg | - | Figgjo | Friday | 08.03.02 | 19.00 |
| Vaulen | - | Orre | Thursday | 14.03.02 | 18.30 |
| Figgjo | - | Sandnes | Thursday | 14.03.02 | 18.30 |
| Buøy | - | Randaberg | Saturday | 16.03.02 | 14.00 |

PICTURE: Forget them!
*Dates and times in Group 3 is not final, but indicates how the set-up mainly will be.

2001 - an odyssé with a good ending

12.01.02: For Vaulen's A team was 2001 like an odyssé that in the end was landed home with a great 7-4 win over Bryne II. After gaining promotion in 2000 they finally ended as sixth in the 3. division. The team was lead by manager duo Svein and Harald Øksnevad. Before the season they had planned a various training schedule where yoga seemed to be the only thing missing... Spinning, terrain running, strength training and swimming was the recipe. With only one training of football a week, then always match related, was the thought to keep the players tempted on football for the whole season.
The official trainings started 15. January and the numbers of players was overwhelming. A long period with ice and snow was though to force them players some problems.
The team played in the SR-league with various results. But training fixtures against Ganddal and Havørn showed that something was on it's way.
In the Easter 23 persons from the club traveled down to preseason in Skagen, Denmark. Geir Larsen was tour leader for the training camp, and the whole trip was said to be perfect this time. There was a very good mood and it was successful both in a social way as well as the football. The new generation of players got much credit for that.
Three games was played, where the win over Runar was the highlight!

| | | |
| --- | --- | --- |
| | | |
| | PLAYERS IN - 2001 | |
| | | |
| | Thomas Idsø | |
| | | |
| | Jarle Eike | |
| | | |
| | Anders Schøyen | |
| | | |
| | Kjetil Aasland | |
| | | |
| | Stein Ivar Andersen | |
| | | |
| | Paul Menzies | |
| | | |
| | Erik Hìlden | |
| | | |
| | Øystein Aarthun | |
| | | |
| | Eirik Ekholdt | |
| | | |
| | | |
| --- | --- | --- |
| | | |
| | PLAYERS OUT - 2001 | |
| | | |
| | Anders Schøyen | |
| | | |
| | Øyvind Steinsbø | |
| | | |
| | René Adjemi | |
| | | |

The league play started poor with four straight loss. This due to many reasons. Some of the players didn't had the best start point as they had missed much of the alternative training trough the winter. The team should also had been matched with better teams in the preseason to be ready for the level. Against Nærbø in the fifth game should though the team get pay back time winning 8-0!
From then it started to mount itselves for Vaulen Beachboys. First they beat Rosseland on Bryne Stadion. Then in their next game they won incredible 6-4 to unbeaten league leaders at the time, Vardeneset. The players had now answered those that had predicted them down in front of the season! The interest for the team started to grow. Meanwhile was interest from the press something new for the club. They was also involved on betting charts, as well as this unofficial Vaulen site.

In front of the coming season there are doubt about some of the players. Jone Holgersen and Tord Løberg have made hints that they is to step down a little. While Thomas Idsø is wanted by clubs like Vidar and FK Haugesund. Thomas that also won the award as best 3. division player in Stavanger Aftenblad - miles in front of next one.
The club have been in contact with several new players in front of the next season. The club count on some of them to arrive. The first team is now a fine mixture of youngsters and elder players. A generation change has started. It's therefor important that the players with routine continues and keep up the level such that not all of the responsibility will come on the young shoulders.

| | | |
| --- | --- | --- |
| | | |
| | TOPSCORER - 2001 | |
| | | |
| | Inge M. Hinna | |

| | | |
| --- | --- | --- |
| | | |
| | PLAYER OF THE YEAR | |
| | | |
| | Thomas Idsø | |

| | | |
| --- | --- | --- |
| | | |
| | 400 APPEARANCES | |
| | | |
| | Bjørn Skjæveland | |

| | | |
| --- | --- | --- |
| | | |
| | 200 APPEARANCES | |
| | | |
| | Bjarne Hov | |

100 APPEARANCES

Inge Martin Hinna
Tom Elseth
The board have also seen the value with success and interest around the first team this season and have made an expression for that they want an even bigger effort put in on the team this season. Something that was proved when they hired Tore Haugvaldstad as new boss. The former Viking 'keeper have experience as coach for several local sides and the club welcomes him and believe he will live up to the expectations.

After the 2001 season decided manager Svein Øksnevad and the assistant, his brother Harald, to quit. They also got help from Frode Eike on a temporary base in the autumn due to Harald's busy work situation. Frode Eike, the father of midfielder Jarle Eike, got a lot of the honor for the teams great shape in the autumn. Where Vaulen in the end became best of 5-6 teams that was fighting against each others from mid table down to the relegation area.

Svein Øksnevad that came to the club in May 1999 stand back with a great record sheet. When he joined the Beachboys they was in the bottom of the 4. division. He managed to keep them afloat, before he in 2000 brought them to the 3. division. In 2001 Vaulen got a pretty 6.th place in the 3. division of 12 teams. The club is therefor grateful to see Svein continue in another role in the club in the future.

Thanks to Eirik Sunde at the club for sharing these details!

Burglar on Vaulen training!

12.01.02: There was a burglary during Thursday's Vaulen training. One or more took the chance to break into the wardrobes and got away with money and creditcards. Stein Ivar Andersen's car keys had also been found, with result that the burglar had stolen his girlfriends car! There is a doubt about the barracks was locked at this particular day.

Round up: Thomas to trial on Tuesday?

13.01.02: FK Haugesund is to cut down their expands with 2,1-million kroner by releasing six to seven players. On Thursday Haugesunds Avis wrote that the club now will try to get a big enough squad by signing players from lower divisions. Their boss, Kjell Inge Bråtveit, needs 18 players at a good level to have on the trainings. FKH leader Nils Halvor Berge have admit that the club have contact with several Bosman players that can come to FKH on a moderat wage. Haugesunds Avis writes that it is in the cards that Vidar's Ronny Espedal that currently is on a trial, and Vaulen's Thomas Idsø that is on his way to Haugesund is amongst the players Berge have belive in playing infront of Maakeberget. On Tuesday 15. January will FKH, with a lot of trial players, play Vard on the artificial pitch. The game kick off at 18.00 and it's said that their manager will use the game to look at several trialists. Thomas Idsø is belived to be amongst them.
# But the crisis in FKH is not over as investors have left the club, and a solution must be found before 15. January when the players will demand wages. FKH must also find a balance as if they release too many good players they will struggle to avoid relegation. If eventually FKH's first team should relegate in the coming season, will their second team no longer be allowed to play in the 3. division. FKH II plays in Vaulen's group, something that can mean that only two teams will relegate against normal three.
# Vaulen IL will keep their Annual General Meeting, AGM, on Tuesday 29.th January 2002. The board will then report on the situation at the club. The meeting starts 20.00 at Hetland Vidergående Skole.
# Vaulen's squad is very little at the moment with only 15 players on the trainings this week. Last Thursday only 9 players appeared, but that was due to the players work situation. There is though a hope for manager Tore Haugvaldstad to see new faces come in the next weeks. Defender Kjetil Aasland is on the injury list after picking up a knee ligament injury during the POL tournament. The fans favourite is belived to be out for a month.

Thomas to Haugesund next week

15.01.02: Haugesunds Avis have today informed that Thomas Idsø not will play tonights trial game for FK Haugesund. It was belived that Idsø should play amongst with a lot of other trialist, but the club have now informed that Thomas first will come to Haugesund next week to train. Meanwhile have FK Haugesund's economical situation now been solved. But the club have get rid of several players to reduce their expenses. It's belived that they will try to get in 6-7 new players. FKH boss Bråtveit has a good eye to Thomas Idsø that he earlier has compared with Swedish international Svante Samuelsson!

Club seeks VVC programme sponsors

16.01.02: Also this year will Vaulen Vårcup be played. From late in February and in several weeks - teams will play at the local pitches. This year more games is hoped to be played at Vaulenbanen. The cost for pyloon lights have been taken from the 2,5-million kroner that come as support from the local government. Now it will be an all-season stadium! The club have about 40 teams in the club and with 500-600 youngsters are VVC also a way to get an income to the teams. The money that is earned is mainly putted back to the teams. The club have therefor these days started the hunt for programme sponsors. Before the deadline that is 1. February the club hopes to get in valuable cash for the club!

TBK Romjulsturnering in pictures

17.01.02: Vaulen Beachboys have got the pictures from TBK Romjulsturnering! Results and tables from the tournament is to be found here! Click on the pictures below and a full size image will pop up! Pictures from upper row left: Winners - Vaulen Håndball, Match winner in final - Erik Gysland, Silver medalist - TBK, Profile - Veteran goalie gets award from Jone Halvorsen, Teamphoto - Vaulen Håndball.

| | |
| --- | --- |
| | 19.01.02: Vaulen Beachboys asked; "What do Vaulen need?". In total 27 persons gave their answer. Not that much to base on, but at least an indicator on what Vaulen fans mean and dream! Of the alternatives most wanted a rich investor to the club. Whom haven't dreamt that Bill Gates actually is a Vaulen fan..? Else many wanted an old premier star to the club, if the fans wanted Ian Rush or Rune Gjerde should not be said, perhaps an issue for the guestbook? Meanwhile was the want for a new stadium also a thing the fans wanted. Hinnabanen is a great stadium, but the club miss some identity with now playing outside their neighborhood. None wanted 'Spin Off' products, despite I always have thought it would had been a great idea to sell Vaulen Carrot Cakes at Helgø... |
Rich investor
7 votes

| | |
| --- | --- |
| | 25% |

Old Premier star
6 votes

| | |
| --- | --- |
| | 22% |

Other
6 votes

| | |
| --- | --- |
| | 22% |

New stadium
5 votes

| | |
| --- | --- |
| | 18% |

Politician money
2 votes

| | |
| --- | --- |
| | 7% |

Youth development
1 vote

| | |
| --- | --- |
| | 3% |

Spin Offs
0 votes

| | |
| --- | --- |
| | 0% |
A new poll is now availebal at the Info page, also drop me a line if you have an idea for a new poll!

Vaulen close in on 'Salvi'

20.01.02: The club still hope to see some new faces. After they have failed to bring in anyone of them they requested trough the winter. So far there have been few at the trainings, and manager Tore Haugvaldstad now hopes to boost the squad with some more players. Riska's Jan Egil Salvesen have started to train with Vaulen. 'Salvi' (born 31.12.1979) is a central defender and will train with the Beachboys a while before he deside if he wants to stay. He had some minor injury problems last season, but played a vital role for them gaining a fine 3. position in the 4. divison - their first season after being promoted from the 5. division. From 1999-00 he was in the army. Vaulen also target a young Vidar 'keeper Tom Arne Bø Pedersen. On Friday he refused to sign a new contract with Vidar, he trained with Vaulen on Thursday and will come again on Monday.

A look at the other clubs

20.01.02: Here is a short view and some thoughts on the opponents the coming season.
BUØY: Have got a new boss in Gaute Johannessen, that also was wanted by Vaulen before they hired Haugvaldstad. He will get help from Knut Hammer Larsen as playing assistant. Also his brother Stig Hammer Larsen have joined the club. In the last two years have the club promoted from the 5. division to the 3. division. In front of this season they look stronger than in a long while. Gaute have also brought with him three players from Vidar.
FK HAUGESUND 2: A lot of questions about what team FK Haugesund's Reserves will play with this season. Probably it will be a lot of youngsters. Their Youths is of course known as some of the best in the country. A team that probably will have very variable results.
GRANNEKAM: Grannekam promoted from the 4.th division last season. Their from the Vindafjord and Ølen district. About Elin Tvedt is their celebrity supporter is unknown. It's understood that they not is looking back and wants to stay up there. Harry Skulerud have returned for them as new boss. But a young side that can fall apart, as they did in the KM game to Buøy last season loosing 5-1 after leading 1-0 with 30. minutes to go!
KOPERVIK: Have a very strong side with expirence from the 2. division. They have got the former FKH star Knut Ystås that also will work as assistant for the team. Also notoric goalscorer Knut Ove Nytræ will get a vital role for them.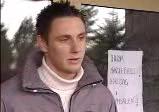 RANDABERG: Must be amongst the favourites in this group. RIL is a team that have been in the 2. division in several years and have the potential to be the third biggest club in the district. They have though used much time on getting in a new manager. Kenneth Giske went to Bryne last season. In comes Anders Buer and Henning F. Holm (pictured) two players from Viking Junior. Both was wanted by Vaulen but choosed RIL due to geographical reasons it was said.
TASTA: Powerful striker Knut Hammer Larsen have left them. They must be seen on as one of the weakest teams in the group now. Erik Tangen will continue as their boss.
TORVASTAD: Ambitious club that ended as number 6. last season after some tactical changes lifted them in the end. Have tried to strengthen their team this winter, but had to back out on a 4. division striker from a local rival. Haugar demanded 50.000 kroner for the talent! They are belived to keep most of the players from 2001. The manager duo Sjur Jarle Hauge and Rune Lothe have expirence from top football.
ULF-SANDNES: Ulf played in Vaulen's group last season, they struggled a bit but after help from Rune Stakkeland amongst others they landed a new contract home. Ulf was meant to serve Sandnes FK players - but now they are on the same level so there is no reason why Kåre Nygaard's side shouldn't be even better this season!
VARDENESET: Secured themselves many great players that impressed last season. Their topscorer Richard Enge have been eyed on by several clubs. In front of this season they have also got in Even Klinkenberg from Vidar. A great striker with expirence from Viking. Enge and Klinkenberg are seemed on as perhaps the best striker pair in the division. Tasta boss Ole Søyland will perhaps surprise again with his side from Tasta.
VAULEN: Beachboys goes against the hard second season. The team have lost some expirence through the winter and have struggled to get in new names. But with a new man in the dugout in Tore Haugvaldstad the well trained youngsters will perhaps look to surprise. Key player Thomas Idsø is though belived to be on his way out. VEDAVÅG KARMØY: Vea boss is Jan Arne Vågen and he have a side that must be seen on as the largest favourites to win the league. They probably have the best squad and they play fine football. The 30 year old left winger Kristian "Kick" Størkesen is probably one of the best players in the division. Their skipper have been linked to FKH, but is likely to stay.


ÅKRA: Impressed last season. A team that is know for their counter attaks. The quick side have in front of this season got in a couple of players that will strenght them even more. The goalie Ståle Oldeide with a past at the top level for Bryne. Also former Viking and FK Haugesund striker Idar Mathiassen (pictured) is likely to play for them, he have had back problems but is now on his way back. FKH have though sounded to be interested in getting him back. Åkra as Vaulen is in their second season.

| | |
| --- | --- |
| | 22.01.02: Two former Vidar players are as good as clear to sign up for Vaulen - goalie Tom Arne Bø Pedersen and versatile Jan Erik Ahlstrand Pedersen. Manager Tore Haugvaldstad also eyes Pedro Salgado and Jan Egil Salvesen. Both have trained with the team lately and hopefully will they deside to join the side. Pedro Salgado makes a comeback with football after being known as one of the best divisional players in the area back in the 90's. He is seemed on as a strenght to the team, perhaps will he join Inge Martin Hinna in a new striker duo? Also playing assistant boss, Stikkå, will get in a word here! 'Salvi' that is a Riska player have been amongst the 15 players that have been on the trainings lately. The club also have a little hope to see Thomas Idsø continue, he is training with FK Haugesund this week. But nothing is finalled yet. A squad will hopefully be ready until the end of the month when the SR league starts. |
Vaulen midfielder Jarle Eike admits that difficult opponents awaits in Viking 2, Sandnes, Figgjo, Buøy, Randaberg and Orre. "It will be very hard. But it can be okay to get match training against better teams. Then we will at least know what we have to achieve when the league kicks off," said Eike.

Final datumns in SR league

24.01.02: The final fixture list for SR league has now been announced. Notice that there have been some major changes! The clash versus Viking 2 will be seen on with most interest as several Vaulen players have a past there, amongst them Alexander Landsnes.

| | | | | | |
| --- | --- | --- | --- | --- | --- |
| Friday | 08.02 | 1900 | Randaberg | - | Vaulen |
| Thursday | 14.02 | 1830 | Vaulen | - | Buøy |
| Wednesday | 20.02 | 1800 | Viking 2 | - | Vaulen |
| Friday | 01.03 | 1800 | Orre | - | Vaulen |
| Thursday | 07.03 | 1830 | Vaulen | - | Sandnes |

25.01.02: Vaulen had a so-called Cooper test on Wednesday, but poor news should appear for Tore Haugvaldstad (pictured) as Pedro Salgado got a back problem. It's an old injury that now can force the forward to miss valuable preseason training.

# According to the Official FK Haugesund site have Thomas Idsø done well at training with them this week. Vaulen's best player last season has been tested by FKH boss Kjell Inge Bråtveit this week. Their squad are now as good as ready for next season with 17 players ready of the wanted 19. The most will be ready in few weeks it's said.

"The 21 year old midfielder Thomas Idsø from Vaulen has impressed on training and also he can be offered an contract," is says at fk-haugesund.no.

If FK Haugesund goes for Idsø, they will only need a central defender before their squad is complete.

| | |
| --- | --- |
| | 27.01.02: Veteran player and charismatic football maniac, Egil Christensen, turned 60 years on Sunday 27. January! Stavanger Aftenblad wrote a big story about Egil on Saturday that can be found here! Kistå have played for Vaulen and Jarl all his lifetime. "I started in Jarl, now I'm at Vaulen, Boys 50. We aren't good enough to be amongst the Veterans," said chief manager Christensen. "It's fun and meanwhile serious if you do a mistake now as earlier," admits Egil that now will retire after having worked in 44 years. |
He won the local Youth Championship with Jarl in 1958, after they won over Bryne in the final. With his nickname, "Kistå", he dominated down the left winger.
Egil's career is long. He have played for or trained the first teams to Brodd, Jarl and Vaulen. The Girl team and Junior team to Vaulen, and U-15 and U-13 in KFUM and Midtbygden. He have also been arbitrator in Brodd and leader of Sport in Jarl's Youth scheme. Amongst the players he have got through is the great football player Per Henriksen during the time in Brodd. Per that was a star in Viking and got 10 caps for Norway!
Else he have played for a massive crowd of 80,000 in England. The game was Chelsea versus Wolves and Kistå played in the local orchestra, Kvaleberg guttemusikkkorps. He also played in front of 60,000 in a game between Arsenal and Cardiff. "I was in Kvaleberg orchestra from the start in 1951," said Egil that played cornet. And ever since 1955 he have been a Gunners fan.

Jani does well for Viking Hockey

28.01.02: Vaulen defender Jan Erik Ahlstrand Pedersen was rated as amongst the best players by Stavanger Aftenblad, when Viking Hockey played two games against Bergen Flyers this weekend. On Saturday the 1. division side drew 2-2, while they won 5-3 on Sunday. Jani (20), that is the son of a former football star and nephew of a hockey legend, has ice-hockey as first priority at the winter time. Viking boss Kjell Erik Myreng is very pleased with the goalie. "He has developed to a quality keeper, and then is the defence also better," said Myreng. Vaulen manager Tore Haugvaldstad allows him to play two sports despite he can't be at all the football trainings. After all the central defender is a welcomed addition to Vaulen's team. Due to him being a top level athlete he is allowed to take his military locally in Madlaleiren. Jan Erik, that will come back for full at training when the winter is over, is very strong in duel play after much play in the physical sport hockey is. Jani came from Vidar FK infront of this season and have already showed a good football understanding in training.

Rolli on Vaulen / Idsø still hot for Vidar

29.01.02: Former Vaulen player Rolf Magne Olsen have signed a professional deal with Tippeliga side Viking. Rolli was one of the players in Vaulen's good 80's generation, he admits that is one of the reasons why he now can live of playing football. "I think that was important for my part, we was a nice gang," said Rolli that will be a father soon. On 20. February will Vaulen meet Viking II in Nærbø's winter league - SR-serien, but Rolli hopes not he will play for the Reserves then. "I don't know about I will play against Vaulen in the SR-serien. I hope not..." said Olsen that was near to retire and start with boxing when Viking choosed to purchase him from Vidar.
# FK Vidar still hopes to see Vaulen's Thomas Idsø play for them next season. "We have lost many players in front of this season," admitted Vidar supremo Dan Lunde in Vidar that hopes to see Idsø in the squad.
"The only one that isn't ready of the new ones is Thomas Idsø that is wanted by Haugesund. If Haugesund don't get him, he play for Vidar," said Lunde.

Idsø to play trial game on Saturday for FK Haugesund

30.01.02: Vaulen's Thomas Idsø have spent the last couple of weeks on trial with FK Haugesund. On Saturday will he play a trial game for them away to 3. division side Bremnes from Bømlo. The game at the new artificial pitch will kick off 14.00. Bremnes is a club with many talents, a former player of them Magnar Nordtun play for Viking and is a U-19 international. FKH will deside after the game if they will offer Thomas a contract. Haugesund boss Bråtveit wants 19 players in the squad. They have already got 17 players ready, meanwhile is injury prone Anders Blomquist guaranteed to be in the squad if he succeeds a comeback. The Arabs have also a central defender from Eiger on trial. Glenn Strømstad is a 19 year old talent that also train with giants Bryne. Also Vidar is interested in Idsø, and it is understood that he will sign for them if he don't get a contract with FKH.

| | |
| --- | --- |
| | 30.01.02: Last night the Annual General Meeting was held at Hetland Vidergående Skole (pictured). There was several changes in the board, this is quite usual in the club and not seemed on as dramatical. These board members left the board; Gjertrud Lindberg, Sverre Møllegaard, Anne B. Selvig, Siv Randa and Marianne Moi. In addition to the election was also the economical situation and the budget for coming year presented. |
Re-elected in board:
Chairman (Leder): Petter Bjørheim
Vice-chairman (Nest leder): Lars Bjerkelund
Director Economic (Styremedlem økonomi): Øyvind Lorentsen
New in board:
Director Sport (Styremedlem Sportslig utvalg): Tor Kartevold
Director VVC (Styremedlem Vaulen Vårcup): Terje Holm
Director: Halldis Møgster
Substitute Director 1 (1. varamedlem): Knut Auflem
Substitute Director 2 (2. varamedlem): Arvid Strand

| | |
| --- | --- |
| | 31.01.02: VIL prepares themselves for the preseason to kick off next Friday away to Randaberg. The last weeks there have been about 15 players at each training and the mood is now well. Salgado has returned after a minor back problem and is now fit for fight! Meanwhile is potential new signing, Salvesen, still training with the team. Molde, Møllegaard and Skjæveland have lately been on winter vacation but is expected back soon. At the training on Wednesday was Frode Eike replacing Tore Haugvaldstad as coach as Tore was on a business travel. The first game in SR league will be played away to Randaberg on February 8.th. The young RIL side lost 3-1 against Viking 2 on Wednesday. |

Fixture list for Reserves announced

31.01.02: The fixture list for the Reserves in the 6. division is now ready. This season Vaulen 2 is understood to be better in a while, and to fight for promotion would not be unrealistic for Jone Halvorsen (pictured) and the rest of the players.
FIXTURE LIST: Høle (A - 06/05 - 19.00), Suldal (H - 10/05 - 17.30), Figgjo 2 (A - 18/05 - 15.00), Dirdal (H - 30/05 - 19.00), Åsenkam (H - 17/06 - 19.00), Malmheim (H - 19/06 - 19.00), Riska 2 (A - 01/07 - 19.00), Hana 2 (H - 04/07 - 19.00), Høle(H - 09/08 - 19.00), Suldal (A - 17/08 - 15.00), Figgjo 2 (H - 26/08 - 19.00), Dirdal (A - 28/08 - 19.00), Åsenkam (A - 13/09 - 19.00), Malmheim (A - 18/09 - 18.00), Riska 2 (H - 30/09 - 19.00), Hana 2 (A - 06/10 -14.00).