Quezon City Polytechnic University
Misson and Vision
Mission
To Developed Professionally competent
,socially responsible,productive members of society by producing an outcome - based education responsive to the changing needs of the economy
Vision
QCPU is a premier institution of professional
,technological ,education and training, and progressive partner in nation building
Quezon City Hymn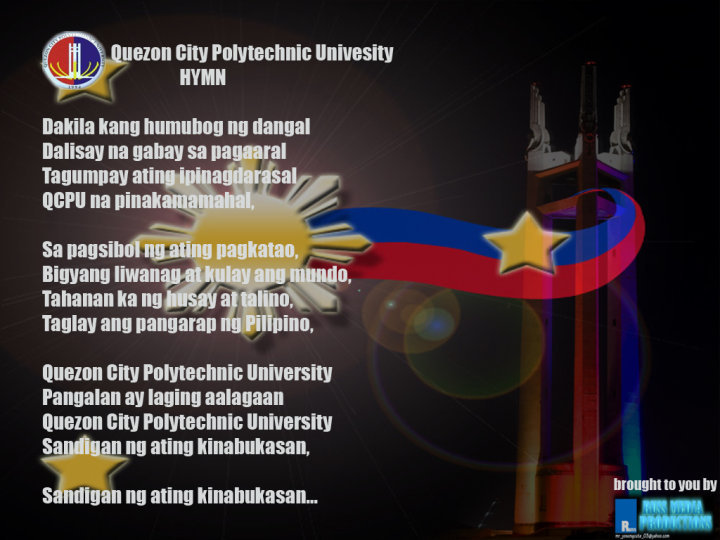 QCPU Development
This is the proposed plan for the New QCPU Facilities.As of now the old Multi-Purpose Hall is started to renovate which the construcion will be finished on this coming year 2012.The University Gate is already finished this year 2011.The Faculty Buiding is going to be settled to build beside the new muti purpose building.

This is the triangle which the philippine flag and qcpu flag to be raised.

It is also a part of the quezon city government project to make

the university surrounding be beautiful.

The Old Multi Purpose Building which undergoes renovation and to be finished next year.As of now the it is name QCPU Technical and Vocational Building which the Vocational-Technical students occupy the half of the building.
QCPU Calendar
October 5-8 Final Examination
October 12 Q.C.Foundation Day
October 14 Submission of Final Grades(All Level)
October 10-14 Issuance of Student Clearance
October 19 Releaseing of Gradeslip