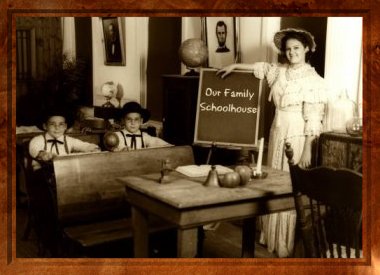 The photograph above was taken June 2001 while we were on vacation. Donnie and I insisted that the children have their photo taken in the "Old One Room Schoolhouse" scene. For some reason we were just set on having them in that scene. We had no idea at the time of the photo, that within 3 months we would be homeschooling them and it would truly be only the three of them in "Our Family Schoolhouse". The Lord works in mysterious ways. We are so thankful He is leading us when we "think" we are leading ourselves.



This is our 8th and "Final" year of homeschooling and it has been as much a joy as a challange! Our daughter graduated May 13th 2006 in a beautiful ceremony held by Families For Home Education Region 3. We had the honor of presenting her with her diploma. She is now married (will be 2 years September 15th)and is expecting our first grandchild. She is a licensed Cosmetologist but has chosen to specialize and focus her abilities working in Physical Therapy. The boys are "SENIORS" this year!!!!. They are graduating May 9th in a ceremony held by FHE.....Yipee !!! I say that then I look at the picture above and realize how fast the years have flown by. It seems like just yesterday when we had that picture taken. Travis plans on a career in Auto Body Repair and Tyler plans on being a Heavy Equipment Operator. They both are very talented musicians as well.

The Lord placed upon us the need to homeschool our children and brought events and people into our life to confirm His message to us. If you would like read our complete "Testimony", please click on the link below.



Eight years ago when we started homeschooling and I created this web page there was not a lot of publicity about homeschooling and you really didn't hear much about it until you start researching it or begin homeschooling yourself and becoming involved, and that's when you realize how many parents are doing it also for a variety of reasons. Now you definitely hear more about homeschooling and families who have chosen to do this. But even though you hear more about it now it's very difficult to make the decision to homeschool because society, family members, friends and even ourselves are conditioned to believe that only college educated teachers in a school atmosphere can effectively and adequately teach our children and that is not always true. Even many public school teachers and government officials homeschool their children. Homeschooling is not for everyone though, it is up to the individual(s) taking on the responsibility to evaluate themselves throughly before and after making the decision. I have known mothers who wanted their children homeschooled, bought the curriculum, and were unable to see it through for various reasons. It is a family effort with easy and difficult times. The good far out weighs the bad. The closness it brings to the family is uncomparable.



Most of us are very hesitatnt about making the decision because of our own insecurities. We "think" we are not "smart enough" to do it, and the fear of "making the big step" and failing stands in our way. It is certainly a concern that we all think about, but many parents from every educational background have been successful in homeschooling their children without failure. You also can be assured, no matter how hard it may seem, if the Lord has led you to do this, and it is His will, He will be there to see you thru it no matter what! We do have to call upom Him and give our thanks for being "Called Out" to do this task, and we will be "blessed" for having the "faith" to listen and "obey" His command.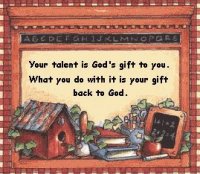 We have been so pleased with the curriculium (Alpha Omega), the children, their progress, and the overall change in our home, that we wish we had done this sooner. We are members of FHE Region 3 (Families for Home Education) and HSLDA (Home School Leagal Defense Association), and we are planning (as our schedules permit)to be very involved with the conferences and events they schedule for the families.



We continue to want all the information we can get on homeschooling, so hopefully we will provide you with some information and links that will be useful and informative for you, especially if you are new to homeschooling or just considering taking that "Step Out On Faith" to do so. We have only began our journey and have a lot to learn along the way with our children, but we are looking forward to it every step of the way.



As we continue to attend conferences, dances, graduations, and other events, we will do our best to post information about upcomming events. The links are on the chalkboard below . Please feel free to make any suggestions, comments, or requests about our site, or e-mail us. We have a "Guestbook" link also, and enjoy people signing our guestbook.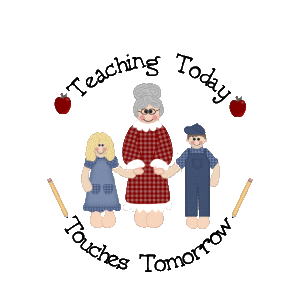 Click below to visit our Christmas "Home for the Holidays" web site.


Family Schoolhouse | Web Gallery | Index | My Page


Please contact the webmaster if you encounter any problems with this site.
Copyright © 1998-2003, Tammy's Touch Original Web Creations. All Rights Reserved.