"The past tempts us, the present confuses us, and the future frightens us...and our lives slip away moment by moment, lost in that vast terrible in-between"
-The Late Centauri Emperor Turhan







Greetings - This is my tribute to Babylon 5
It has been a joy puting this together, so at the end of
your journey, please leave a message.
You may read all that follows or you can go straight to the
NAVIGATION MENU



"I was there at the dawn of the third age of mankind. It began in the Earth year 2257 with the founding of the last of the Babylon stations located deep in neutral space.
It was a port of call for refugees, smugglers, businessmen, diplomats and travellers from a hundred worlds.
It could be a dangerous place, but we accepted the risks because Babylon 5 was a dream given form - a dream of a galaxy without war, where species from different worlds could live side by side in mutual respect.
Babylon 5 was the last of the Babylon stations. This is its story".
- Ambassador Londo Mollari
"The Gathering"
So begins what is probably the best modern science-fiction TV series - Babylon 5. Written by J. Michael Straczynski, the story is set in a five mile long space station in the years 2258 to 2263 - and beyond.
Unlike most Tv series, Babylon 5 is a single story, with a beginning, middle and end. Each episode is complete and enjoyable on its own, but is also part of a larger whole, a chapter in a five-year-long novel for television. Yet each episode seems to be linked to every other episode, in ways that echo back and forth throughout the entire story.
I don't have the resources to make a complete Babylon 5 page that would be a vast undertaking. So I have attempted to cover some aspects of the story and the show that are of interest to me and to present it in my own way. Along the journey I will point you to other resources on the Web that can help fill in the gaps.
To speed up the download time most images are small .gif or .jpg files. Larger images will have a link of their own on the Navigation Menu. I have put links at the bottom of every page and in some cases at the top to allow you to navigate the site with ease. The starting point is the main Navigation Menu below - all pages link back to it. Like all good sites this one will be updated regularly - and yes I am open to comments and suggestions on how to improve it. It won't happen immediatley, but I WILL answer.
Well here's my page, so let me invite you to join me for an Evening Onboard Babylon 5.
"There are moments in your life when everything crystallizes. When the whole world reshapes itself right down to its component molecules, and everything changes.

I have looked upon the face of a Vorlon...and nothing is the same anymore".
---Dr. Benjamin Kyle
"The Gathering": Special Edition

This page was put together on an old 386 computer, using Aolpress HTML editor, consequently most of the coding was done by hand. I am now the proud owner of a very modern computer, and although I use (at times) a very modern HTML Editor, I still use the old Aolpress Editor. A great deal of information used on this site was gathered from The Lurkers Guide at Midwinter, and also from the Babylon 5 Encyclopedia. But most of the information came from watching each episode a least three times and taking notes. .

To learn more about the author of this page go to The Author.
Some links to sites I enjoy:
---
This page has recieved four awards, click on above to view.

---
BABYLON 5 and all related characters and placenames are the property of Warner Bros. Domestic Television and the PTEN Consortium. This document is not intended to infringe upon Warner Bros.' copyright in any way. The author makes no attempt - in using the names described herein - to supercede the copyrights of the copyright holders, nor are these files officially sanctioned, licensed, or endorsed by the shows' creators or producers.
---
I invite you to sign my guestbook on the links below
Sign Guestbook
View Guestbook
---

---

LOG
This page uploaded 18 November 2000
Some textual modifications made 22 November 2000
87 minor characters added 17 February 2001
4 new pics added to Photo Album 11 March 2001
14 new pics added to Photo Album 1 September 2001
Babylon 4 page added 22 September 2001
New Award added 22 September 2001
Quotations added 24 September 2001
Some texual corrections made 15 December 2001
New award added 17 December 2001
Text altered on front page 5 February 2002
5 new pics added to Photo Album 6 February 2002
Crusade page added 26 February 2002
Photo of J.M.S added to Photo Album 17 April 2002
Soul Hunters added to Races section (minor races) 18 July 2002
Great Machine writeup added 11 August 2002
Two photos of Talia Winters added to Photo Album 19 September 2002



You are visitor: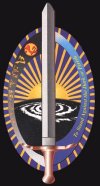 Funding for this Web Page was made possible by grants
from the Anla'shok Memorial Fund.
---