Photographs of Early Laingholm
Originally the only way to reach Laingholm and the reason for it's original settlement by Europeans, in the 1920's the beach was a place for fun and relaxation, much as it is today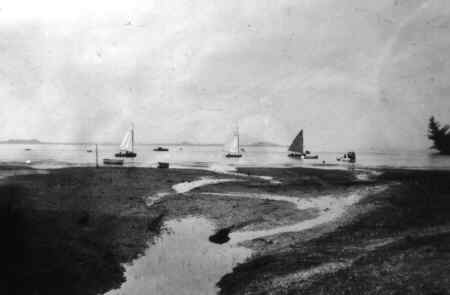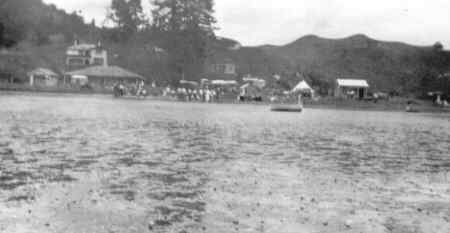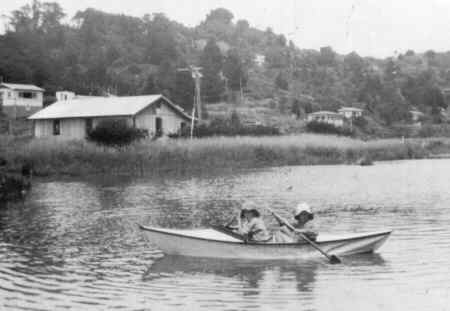 Like today, ships sailing to and from the Port of Onehunga follow the deep water channel, here clearly seen from the beach. The Manukau Harbour, despite it's size, is shallow in many places and strong currents can make it a difficult and dangerous harbour to navigate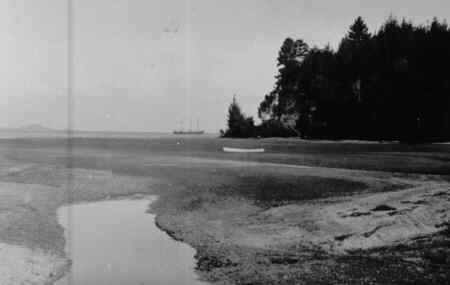 The road to Laingholm was developed in the 1920's, here the grader has reached the beach. The new roads meant that Laingholm was becoming accessible by road from Auckland for the first time (although it was still a long journey in those days) and even a local bus service had started.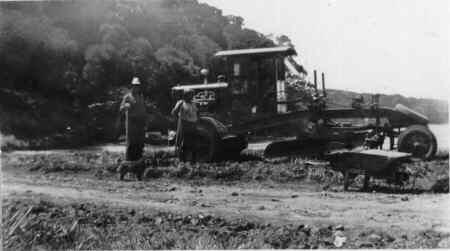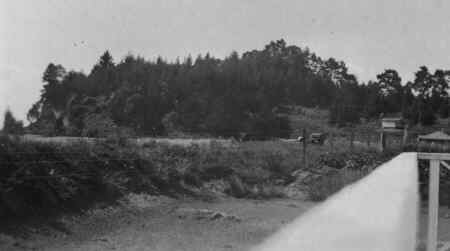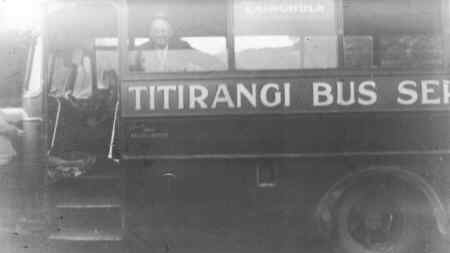 The advent of better roads meant that the area was changing from farmland. These pictures show the early days of Laingholm with houses and tents appearing close to the beach.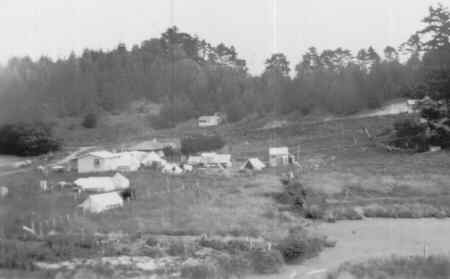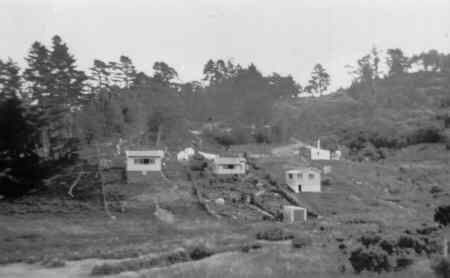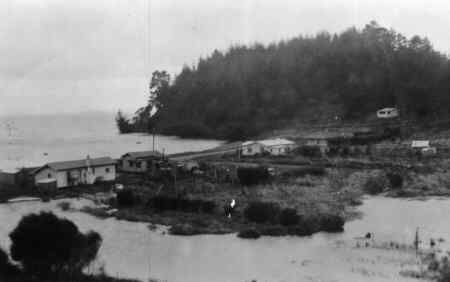 These next pictures show Western Road, leading away from the beach. They show how Laingholm had originally been cleared for farming and how the bush has regenerated over the years.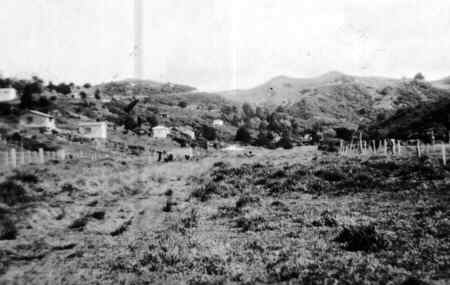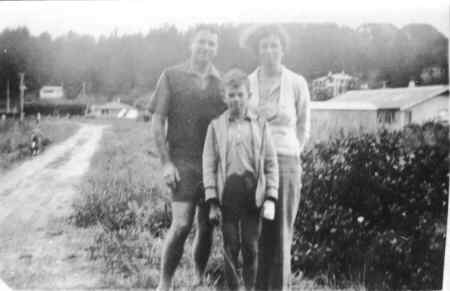 The Waitakere Ranges have had a variety of uses; farming, forestry, recreation and not least as a source of water for the ever growing Auckland region. Just beyond Laingholm you reach the first of the reservoirs, the Lower Nihotupu. Opened in 1948, this picture shows the Parau Dam full for the first time.