INAUGURATED BY
Honorable Governor of Odisha

and Chancellor of the University

Vice-Chancellor

Berhampur University
Committie

Director

Prof. Sukanta Kumar Tripathy

Department of Physics

CENTRAL INSTRUMENTATION CENTRE

Requisition

Instruction

Deputy Director

Dept. of Chemistry

Excellence in teaching and research by Science Schools need state-of-the-art sophisticated equipments, various workshops and support facilities. These equipments and facilities help the faculty, research scholars and students to carry out globally competitive R & D in basic and applied sciences. Since individual researchers may not be able to generate huge research funds for the research instruments, Hence, Central Instrumentation Centre (CIC) was started in Berhampur University with a mission to enrich the resources on a shared basis for promoting R and D with defined objectives.
COMING SOON NMR , EPR, Powdered XRD, Single-XRD, HRMS, MALDI TOF, HRTEM, SEM,
| | | |
| --- | --- | --- |
| | | |
| NMR | HR TEM | GCMS |
| | | |
| Single XRD | EPR | Powdered XRD |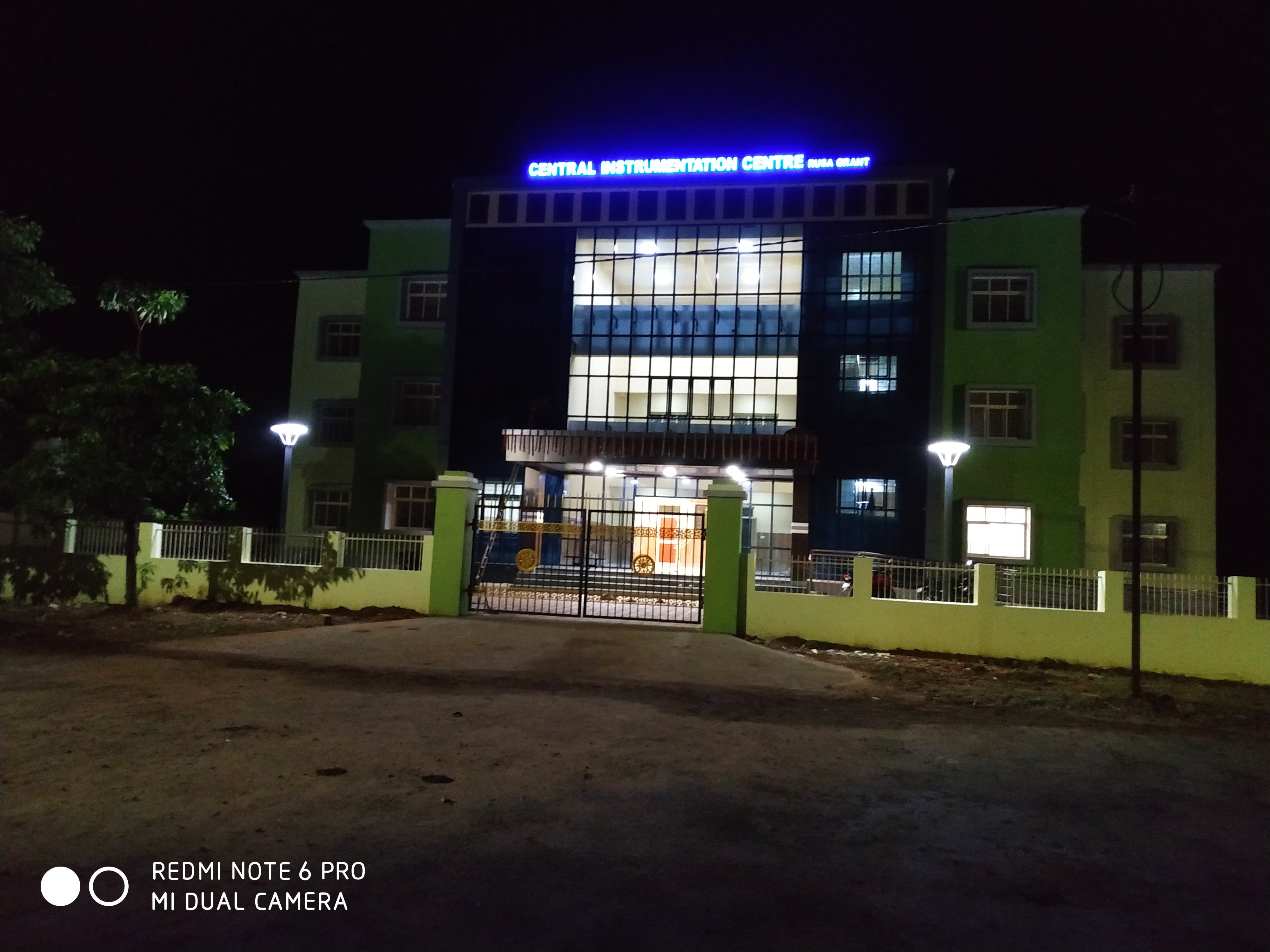 (Night View; Central Instrumentation Centre, Berhampur University, CIC)