The Blodgett Peak Plane Wreckage
The Blodgett Peak Plane Wreckage is located on a steep slope on the northern part of the peak. I've obtained some information regarding the wreckage from Bill Oliver which he has obtained from the book "Hiking the USAF Academy" by Jim and Donna Head.
"The aircraft was a C-49J twin-engined transport, en route from Pueblo to Denver on 23 Feb 1943 in overcast weather. It crashed at 12:05 MT, instantly killing the pilot and two crewmen. You might wonder how they got so far off course. The War Department record has no explanation, listing the cause simply as 'Collision - other object.'"
PLEASE TAKE NOTE: It is against the law (Federal Antiques Act) to touch or take anything at a WWII crash site if it is on Federal Land (this crash is on National Forest service property). It is a FELONY to take anything. Please respect the site and leave it as you found it.
Below are some photos of Shawn, my brother, and the plane wreckage itself. The second to last picture is the wreckage in foreground, and the cadet area of the USAFA in the background. Yes, we were happy to finally find the wreckage!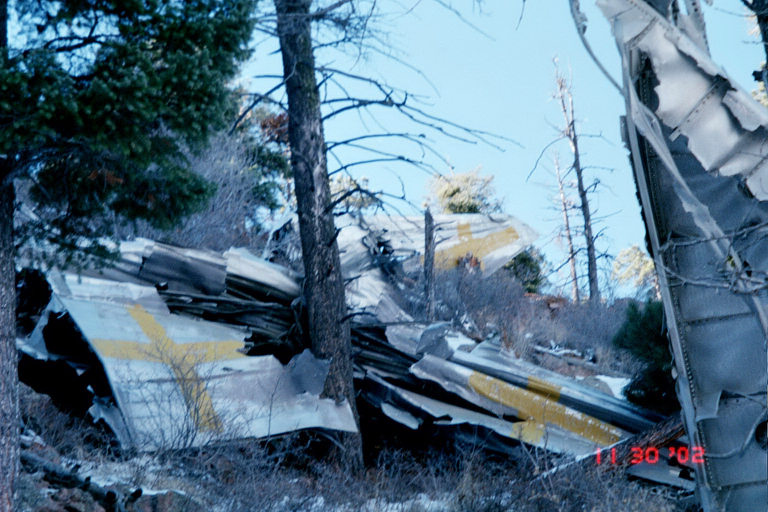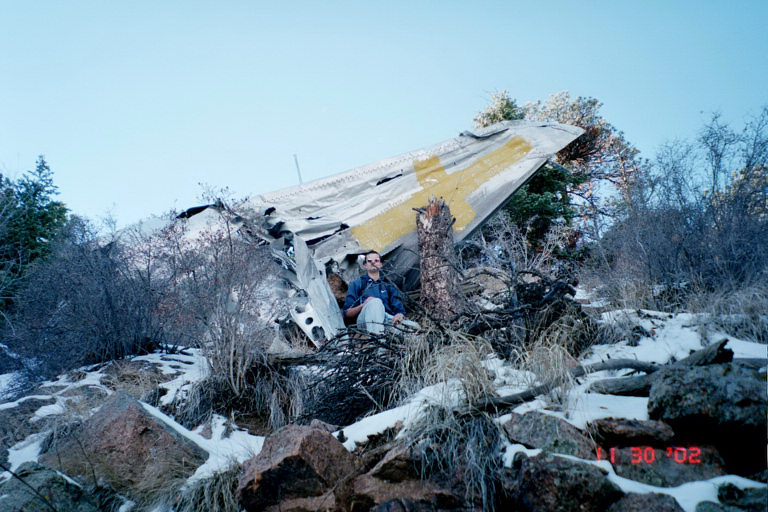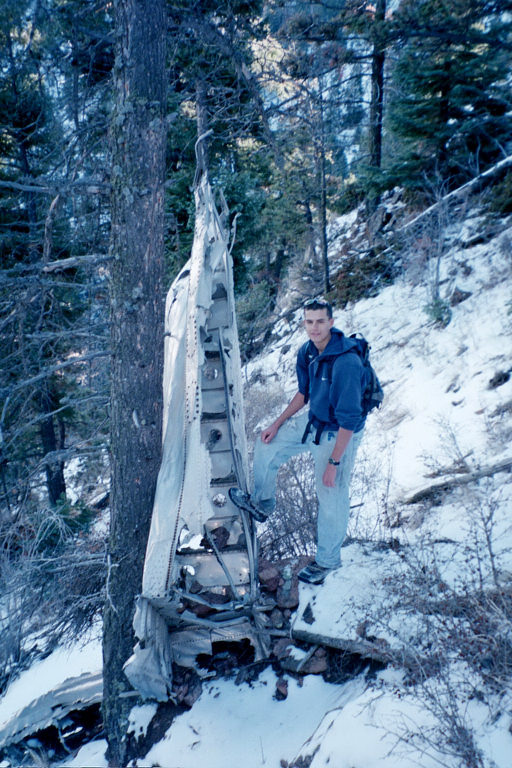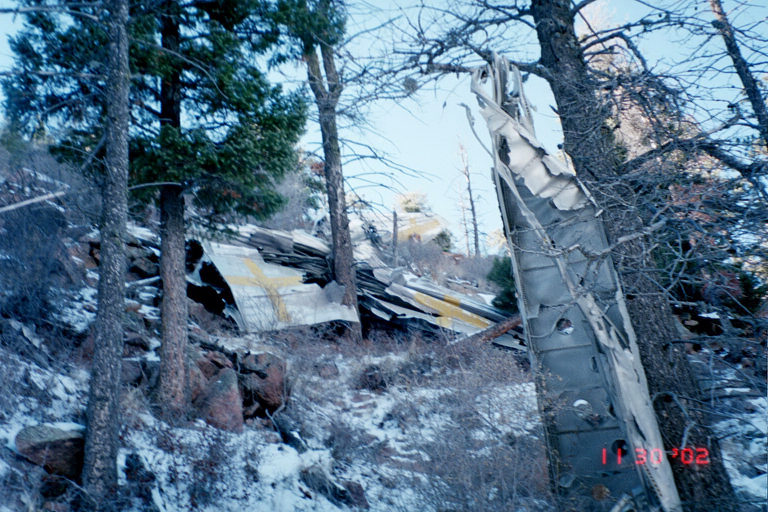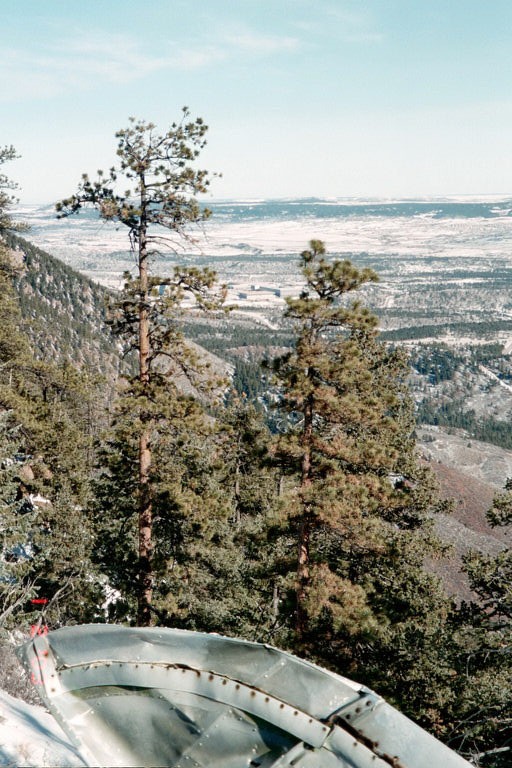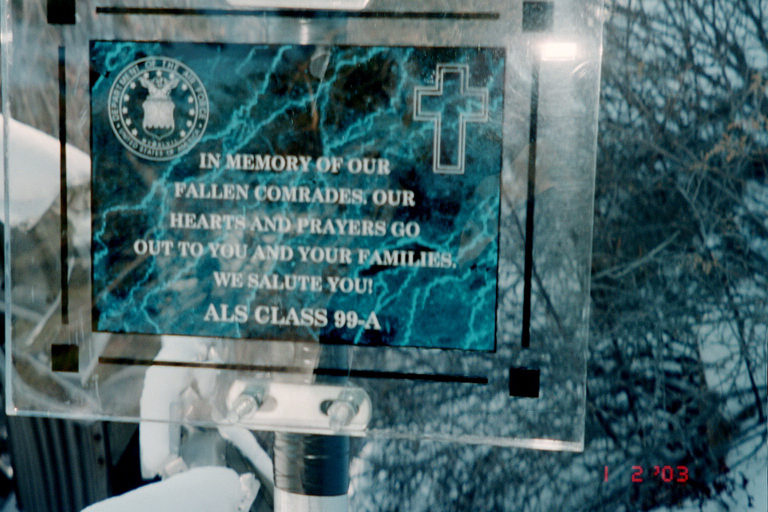 Interested in more aircraft wreckage locations throughout the region? Please click the link below and checkout Ron Miller's website.