Home Edition
A Brian J. Dunn BLOG

Contents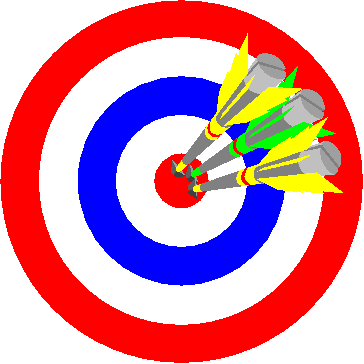 Home Front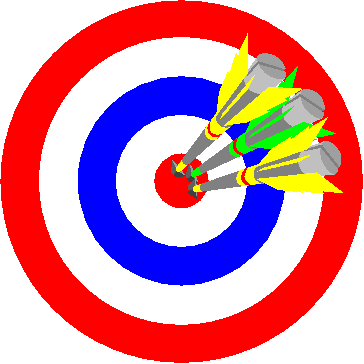 Landfill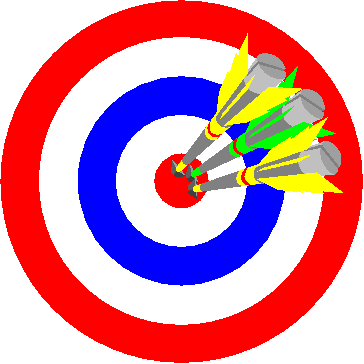 List of Annoying Things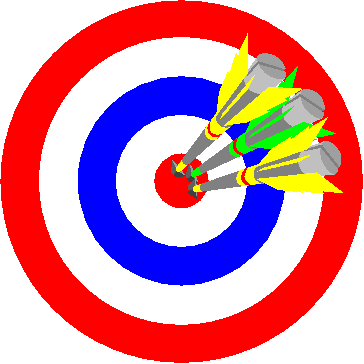 National Security Affairs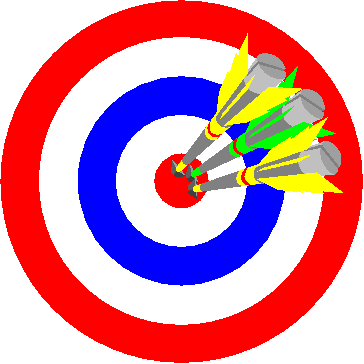 Biography

Welcome!
Well, welcome until October 26, 2009. That's when Geocities is closing all its sites. I'm slowly moving this material to my Blogger site and will post Home Edition material there. It's a pain, since I've been on Geocities for about a decade. But I'll just thank Geocities for being a good host for so long, rather than complain about the end.
The Dignified Rant: Home Edition is my blog for writing about my home life, odds and sods, and things that really annoy me. Archives on national security issues until November 2004 are also located here. For the latest in national security musings, see The Dignified Rant. National Security Affairs here will house special projects that are not blogging related.
I hope that the things that tick me off inspire you the same way. I hope that some will make you laugh or smile. I hope that hate mail will be clearly marked as such. I really hope to update this site at least once per week.
I hope you enjoy this.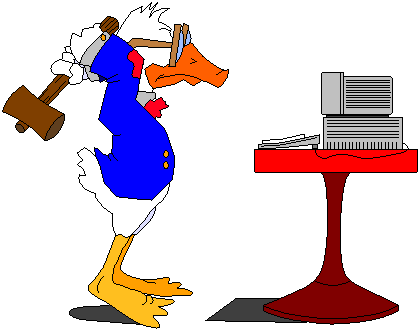 You may send mail to [email protected]

Home Front
This is primarily a place for writing about Mister and home life. My son is eleven and I guess I am continually amazed and delighted that he is a little person. A sense of humor, curiosity, logical abilities, the ability to show kindness as well as anger, all just amaze and delight me. I'm just immensely proud to be his dad. My little girl, Lamb, is five and cute as a button, and I take care of her, too. Girls are just different as much as some might like to pretend they aren't. She is delightful. I'm very lucky to have two wonderful children. My mini-garden, patio, and the state of decorations and furnishings will occasionally be the subject if I can work up the interest. Oh, this is an art tour of my home.
Click here to go to Home Front.
Click through to the Home Front page for newest posts on my Blogger site.

Landfill
This is a miscellaneous section for the occasional time I might wish to comment on local, cultural, social, literary, cosmological, or musical themes. Like I have any clue on this stuff. I love my local Irish pub, Conor O'Neills. I manage to get there once or twice a month. Whether it is with a dozen friends or just myself and a notebook, it is always entertaining. The next-day email thread is often just as fun. A highly redacted version of the post-mortem will sometimes appear here. Occasionally, and with great reluctance, I have to conclude that certain people are simply wastes of good oxygen. These people, who only benefit plants by producing carbon dioxide, should be identified periodically. This is my place for this public service. On occasion, things just torque me off. You get the idea...
Click through to the Landfill page for newest posts on my Blogger site.

List of Annoying Things
Just a list of the things that are annoying that most recently occurred to me. In no particular order. The French will figure prominently I suspect. It may even be a nursery for ideas that will expand and migrate to other sections. It may, however, remain just a rant.
Click here to go to List of Annoying Things.
This section last updated on July 7, 2009

National Security Affairs
National security postings have moved to the new The Dignified Rant. This site is now "The Dignified Rant: Home Edition" based on Home Front, Landfill, List of Annoying Things, and a National Security Affairs section of non-blogging special projects. July 2002 to November 2004 archives will remain here, too. It will take me a while to do the redesign here and correct all the links and text.
I wrote an essay on the war several days after the September 11 attacks. I made one attempt to get it published then decided to keep it frozen, a description of my thoughts on the coming fight, pre-blog.
Click here to go to National Security Affairs.
This section last updated on September 9, 2006

Biographical Information
I earned a bachelor's degree in political science and history from the University of Michigan and a master's degree in history from Eastern Michigan University. For six years I served in the Michigan Army National Guard. I was proud to be a Specialist in the Signal Corps and gladly accepted my role as a chairborne ranger. The trigger pullers have my utmost respect. As a note to any officers out there, if you want to know if a unit is any good, talk to the Specialists. We haven't been around long enough to care about careers and have been around long enough to know what we are doing. If your Specialists know what they are doing you're in good shape. I may be biased.
I taught an introductory American history course at Henry Ford Community College for three terms prior to beginning my current position as a nonpartisan research analyst. The professionalism, friendship, and willingness to help without regard for credit that typify my colleagues make it a privilege to work for the state. [It should go without saying that opinions expresssed here are soley mine and do not reflect my employer's view] It is a great job but my first love is defense issues (no, seriously) and I began writing diligently in 1995, although my first published work came out in 1994 several years after I sold it. It was a biography of Oliver Hazard Perry (with an addendum on Matthew Calbraith Perry) for Historic World Leaders.
When I seriously began writing, I was lucky enough to get a huge dose of encouragement when I was awarded First Prize in the 1996 Army Magazine Essay Contest ("Peace Enforcement: The Mythical Mission").Soon after, I wrote and presented at the Association of the United States Army's 1997 annual meeting, The First Gulf War and the Army's Future (AUSA Institute of Land Warfare, Land Warfare Paper No. 27, October 1997); authored "Landpower Needed for Decisive Victory" in the April 1998 issue of Army; and tied for third place in the 1998 Army Magazine Essay Contest ("A Total Army for Total War: The Guard Divisions' Role"). I had published "The Path of the Future Army," in the September-October 2000 Military Review. Joint Force Quarterly published "Rethinking Army-Marine Corps Roles in Power Projection" in the Autumn 2000 issue (published in the summer of 2001); and Military Review printed "Equipping the Objective Force" in the May-June 2002 issue. Most recently, Military Review published "Transforming USAREUR for a Strategy of Preemption" in the November-December 2003 issue. Proceedings accepted for publication my 1997 essay entry, "Ground Pounders of the World Unite! (You Have Nothing to Lose but Our Next War)" and 1999 essay entry, "The Dawn of the Network and the Twilight of the Aircraft Carrier." Sadly, these are stuck somewhere in editor's limbo. I am usually working on something and have a number of books in various stages of development ranging from revising or writing to researching and mere ideas. One day I will get to them all. If you want to see my portfolio site click here.
The war drove me to blogging. The war against terrorism, that is, led to my original blog (well, it's kind of like a blog anyway). I rarely felt motivated to write letters to the editor in the past, but reading masses of perfectly moronic essays inspired me to write. Email helped it along of course, since I no longer was deterred by needing to find a stamp and envelope. So... various papers here in America, in Canada, and in Britain received perfectly reasonable and reasoned letters from me (with absolutely no foul language, although occasionally disdain did creep in--ok, it was deliberate). None made it to print. I finally got tired of sending off emails into electronic oblivion.
Although I figured my readership would probably decline from the single unpaid intern who previously skimmed and deleted my letters, I thought there was the theoretical possibility that this would be read. I write on defense issues; foreign policy; my home (especially my children); a landfill of miscellaneous musings, including my current rant, my favorite Irish pub and friends, and of course, my current candidate for being a waste of perfectly good Oxygen or thing that annoys me. I will not touch on issues at the state level. For reasons of employment conditions, I do not advocate or oppose issues that might be in the legislative purview. That's the way it is and I don't spend much time worrying about it. For current blogging on national security affairs I will work out of the new The Dignified Rant that picks up from the old National Security Affairs page on December 1, 2004.
My son is all of eleven years old and my pride and joy. I will call him "Mister" on this site since his first and middle initials are MR. I don't call him that. Nor do I call him "Spock" despite his desire for precision in time telling. When it is 3:17 it is NEVER "about 3:15." In that case, dad is wrong and it is 3:17. I called him Spock once and he didn't like it. He had no idea who or what Spock is but he did not like it. One day he will see the wisdom of Star Trek although I pray he will never be a Trekkie. I solved one side of a Rubik's Cube for him and he was amazed. He exclaimed, "Dad, you're a genius!" Soon enough he will no longer consider me a genius. One day he will ask to be dropped off around the corner so his friends won't see his dad's dorky car. Such is life and growth and the search for adulthood for a boy. I will not despair when he reaches that stage but will remain secure in the knowledge he will eventually find a balanced judgment (slightly) below genius and (well) above idiocy. I am thrilled to be a genius in my son's eyes right now. Mister's little sister, and my little girl, I'll call "Lamb". She is just five and shares my birthday. She is tremendously cute and too daring for my tastes. She climbs anything! I'll be at all of her school plays and one day I'm sure I'll walk down the aisle with her to give her away at her wedding to a young man who won't deserve such a wonderful young lady.

Copyright 2002, 2003, 2004, 2005, 2006, 2007, 2008, 2009 Brian J. Dunn
Last Revised: August 31, 2008