New South Wales (and Australian Capital Territory) (population 6 million)

Sydney is the capital of New South Wales and host for the year 2000 Olympics. It is Australia's largest city built on a spectacular harbour and home to two of the world's more famous structures. The Sydney Opera House with its bizarre architecture and the massive iron arc of the Sydney Harbour Bridge are readily recognisable (both pictured). Sydney is also Australia's oldest city settled in 1788. The Rocks area preserves many stone buildings from Australia's early settlement. Surfers frequent the now trendy suburb of Bondi Beach, a well visited area amoung young people staying a while in Sydney. Kings Cross and its tacky nightlife is also well known. Sydney is truly one of the great cities of the world.

Inland from Sydney are the sunken valleys of the Blue Mountains National Park. The scenery is most dramatic around the town of Katoomba.

Canberra, the nations capital, is a small modern clean city with many monumental government buildings, museums and galleries. Most extravagent of all is Australia's parliament building (pictured), built underneath a hill and recently completed at great expense. Two hundred kilometres from Canberra are the New South Wales ski fields. They operate in winter only.

Byron Bay, on the New South Wales north coast is popular with backpackers. It is a relaxed surfing, whale watching and party town for those into the alternative scene. Inland are various hippie and alternative lifestyle communes. Byron Bay is also quite scenic with Cape Byron, Australia's most easterly point on the edge of town.
Picture: Sydney Opera House
and Harbour Bridge.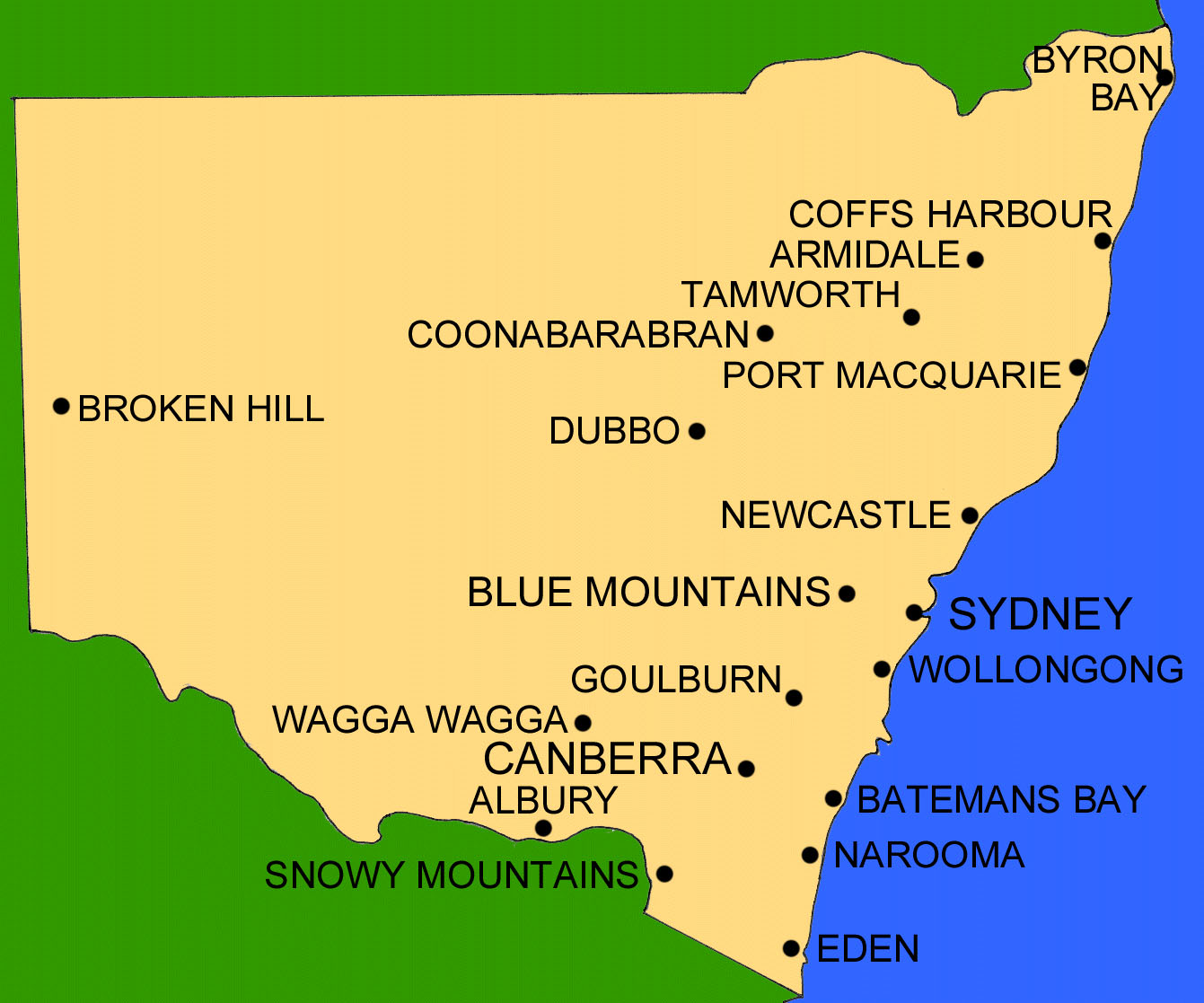 Map: New South Wales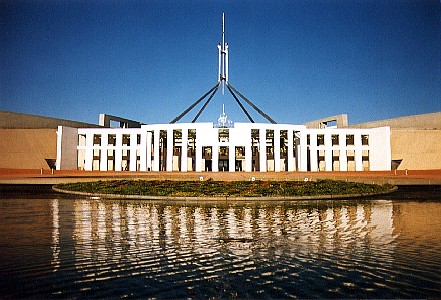 Picture: Australia's Parliament House, Canberra,
Australian Capital Territory