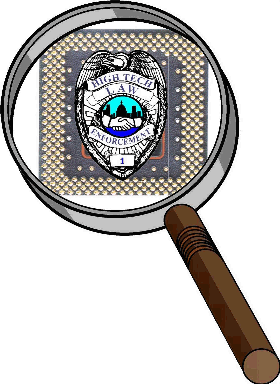 See Our Pages:

Austin Metro High Tech Foundation (AMHTF)

Who We Are
The Austin Metro High Tech Foundation (AMHTF) is an organization founded by local companies and law enforcement personnel to battle high-tech crime in the Austin Metro area.  The Foundation began in mid-1994, when seven area security managers decided to join with local law enforcement to form a policing unit dedicated to investigating high-tech crimes.  
Since 1994, the Foundation membership has grown, along with the expertise of the law enforcement personnel assigned to high-tech crimes.

What We Do
Foundation members provide funds, training and in-kind donations to support the law enforcement community's high-tech crime efforts.  The funds are used for education, equipment and travel required by law enforcement personnel.  The benefit to members is the increase in prosecutions and restitution associated with high-tech crimes.