Mail Call (Jan ~ Mar 2000)
---

---
31 Mar 00: Subject: 192nd photos. Thanks, it's great to be back. Although I was never in the 192nd I did hitch a ride on one of your birds and was stationed in the 155th in Ban Me Thout and the 243 ASH in Dong Ba Thin. Enclosed are some photos. I hope they don't take up too much file space to transfer.
A close friend, Bill McIlhattan, served in the 192nd. I met him during my 2nd year in country when we were working as civilian contractors for NHA. He just went back over this month for his second time in the last few years. I wish he'd write longer letters, he's a good story teller but unfortunately when he e-mails it's usually a one sentence message.
On his last trip he took about 7 hours of video. I wish people who served there could see it. Something seems familiar and yet wierd and it takes a while to sink in. There are no sand bags or barbed wire. There are no GI's, trucks, or helicopters. The potholes are all filled and the streets are clean. The rivers, on the other hand, are congested. Boats with those unmuffled Thailand type long shafted motors run up and down the rivers day and night creating incessent noise and pollution. There are an awful lot of American and Japanese products in the market place as well as an abundance of food. Ho Chi Minh City has suffered a huge population boom with people living in tiny shacks. Almost all the shacks have TV antennas. Seeing these videos might help some people to realize it's really over. // Pat Lundquist (aka, Lunk, Lunkwurst, Lunkhead,SP5,) In-country 9-70~3-73?... I can't for the life of me remember what month I left, it's all a blur. I was on the last official MAC flight out of Vietnam, the one that symbolically crossed paths with the POW's coming out of the Phillipines. For the U.S. it was a public relations flop. The VC had press cameras at the Tan Son Nhut airport but when we landed in San Francisco there were only 5 or 6 civilians waiting.

[email protected]
CLICK HERE FOR PICS THAT PAT HAS SENT US...
---
24 Mar 00: Cpt Mike (Hoss) Colbert . Just found the page--Toons where the hell are you!!!!!! Flew for the Polecats and Tigersharks from Aug 69 to Aug 70. Nickname Hoss was given to me by Patrick Charmichael Rooney early in my tour--Our company commander sent me (a newbee 1LT) to shut down a party in Lynch's room. An hour later the commander entered the room to find me on the bar singing a song from Camelot with Jim (Irish) Lynch. Toons thought I looked like Hoss Cartwright that night and the name stuck. I am retired from the Army and am now teaching school in Western North Carolina. Someone give me a shout--would love to hear from all of you. Yours in the memories--- // Hoss

[email protected]
---
22 Mar 00: Hi there all! My name is Tony J. Salvatierra II, named for my father who served in Vietnam and spent some time in the 192nd in late 68 and early 69. He was a 67N20. More recently he died in a car accident in 1997. His life was filled with great times and people. Vietnam was a proud time in his life though he never really talked about it too much, like most Vietnam Vets, but in looking at pictures he took while over there I can see the friendships and views of Phan Thiet mask what the reality of a raging war. In that, it drove me too. In 1993 I enlisted into the Army as a communications specialist and served till this February. Serving my country was important and has helped shape me for the rest of my life. In my dad's memory I plan to share some of the pictures he took over there and seek out anyone that may have known him there. He always looked for buddies on the net. He stayed in tent 309 and spent alot of time behind the camera. Well take care all and look for pics of Phan Thiet soon // Tony

[email protected]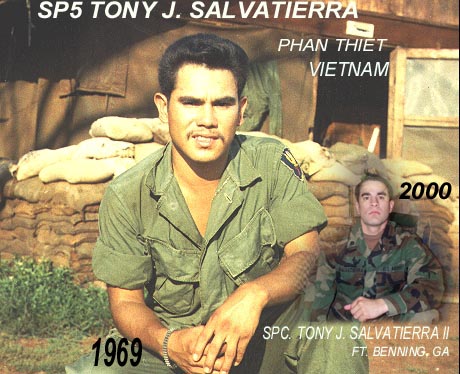 ---
21 Mar 00: MY NAME IS JOE L. RAMIREZ SP/5. Well, I FINALLY GOT ON LINE AND I WAS POSING THROUGH THE WEBSITES AND CAME UP ON INFORMATION, ABOUT HELICOPTERS UNITS IN VIET NAM. I NEVER THOUGHT I WOULD BE IN CONTACT WITH ANYONE FROM MY OLD UNIT IT SEEMS LIKE ITS NOT SO HARD TO DO THESE DAYS. I WAS ONE OF THE ORIGINAL MEMBERS OF THE 192ND ASSAULT HELICOPTER COMPANY. I REPORTED TO FT RILEY KANSAS IN THE SUMMER OF 1967. THE COMPANY WAS FORMED IN 1967 AND I WAS ASSIGNED TO THE MAINTENANCE UNIT AS A MECHANIC 67N20. I WAS LATER ASSIGNED AS THE CREW CHIEF OF THE MAINTENANCE HELICOPTER. (I CAN'T REMEMBER THE NAME OF THE COMPANY COMMANDER, BUT I WAS HIS CREW CHIEF. ) WHEN THE COMPANY WAS FORMED AND READY TO GO TO VIET NAM I WENT ON THE ADVANCED TEAM AND WENT TO CALIFORNIA TO GET THE HUEY'S READY TO BE SHIPPED. I WAS NOT ONE OF THE GUYS THAT HAD TO GO BY BOAT, WE WENT BY AIR. WHEN I GOT TO VIET NAM I WAS ASSIGNED TO THE TIGER SHARKS AS A CREW CHIEF, I WAS NOT IN THE MAINTENANCE COMPANY ANY LONGER. I WISH I COULD REMEMBER THE NAMES OF THE GUY IN THE UNIT BUT ITS BEEN A LONG TIME AND I NEVER KEIPTED IN TOUCH WITH ANYONE. I LOOK FORWARD TO TALKING TO THE GUYS IN THE UNIT. MY E-MAIL ADDRESS IS

[email protected]
---
18 Mar 00: New Address Woody & Nancy Mitchell. New E mail address for Woody and Nancy Mitchell:

[email protected]
---
8 Mar 00: I was with 192 from 1966 to 1969 / Vernon Darling Gun PLT SGT

[email protected]
---
29 Feb 00: Subject: Yahoo! Clubs RVN 192nd AHC. It has been awhile since I visited this site and I am sure Glad that I got my head out of my butt and visited again.. I will be sure to do it more and more. This is a Great club and am proud to be a member. I have been a member for along time but just haven't visited as much as I should have, keep up the Good work WE all appreciate the work you've done. Let me know if and Where an exclusive 192d Reunion will be and when. I'll do my best to be there.... Again, Thanks for a Job Well Done. // Donald E Frazier aka: Animal 3rd Platoon Tigersharks Guns

[email protected]
---
28 Feb 00: My name is Jim Anderson (nickname Andy) served with the 192nd. from August 71 till December 71. Then moved to the 120th. Flew as Crew Chief with the Razorbacks. I was a SP/4 At that time the 192nd was in Dong Ba Thin. Spent most of my time there on a maintence crew. Flew a few missions with them. I remember some guys that I wish I could find. Brunt from New Hampshire, A guy named "Smiley", Sgt. Slone a great guy. Perkins from Kentucky, SP6 Anderson not a bad guy, Don Dunno from Calif. I remember a guy who flew the God Squad, can't remember his name for the life of me but he was tall and a strong Christian. Used to play guitar with him and if he is reading this posting, please contact me. You had an influence on my life that I'd love to tell you about. This site is great, just found it and had a great time reliving some of my time in country. Have'nt had contact with no one in all these years. I have plenty of pics and unit patches to share. I am amazed at how I can't remember names. There was some strong bonding between all of us and I'm sure we all will take the 192nd to our graves. Its not a time in our lifes to be forgotten. I'm looking forward to attending some reunions in the future. Please post this letter for others to read. If anyone wants to contact me you can write me at [email protected] I live in New Jersey currently and can be reached at (973) 853-7028 // With great memories, Jim Anderson

[email protected]
---
28 Feb 00: Subject: New Website. Task Force 3-506 members, if you haven't checked out our new website (still being constructed), please do. If you have trouble sometimes getting in, it is probably because Marc (webmaster) is working on it or adding something that I have sent him. The URS (for now) is:http://members.aol.com/temporaryspace/index.html. If you see a mistake or something that you don't like, don't hesitate to let me know. This is a whole new world to me. Since I didn't get around to telling your stories back then, I will try and do it in the weeks and months to come. The book is coming along great. Lots of new and significant information being added to tell the world about the best group of men that every served together. // Jerry Berry

[email protected]
---
23 Feb 00: Subject: TIGERSHARK 66-15070. FINALLY REPORTING IN, WILLIAM K. BURNS, SP4, IN COUNTRY 10-67 TO 9-68, ORIGINAL GUNNER ON THE "GRIM REAPER." MY E-MAIL IS

[email protected]

. IT'S BEEN A LONG TIME! I WAS THERE FROM THE VERY START IN KANSAS IN THE SPRING OF 67. WE HAD NO SHIPS AND WE WERE KNOWN AS 192ND A.M.L. I WAS THE MAIL CLERK SINCE I WAS INFANTRY AND THERE WASN'T AN M.O.S. SLOT FOR ME. I FLEW AS MUCH AS I COULD IN THE STATES, USUALLY WITH THE SLICKS. AFTER WE WENT OVER, I MET UP WITH DANNY BURNS, THE CREW CHIEF ON TIGERSHARK 070. YOU MIGHT REMEMBER US, BURNS & BURNS! I WAS CRAZY ENOUGH TO SAY YES WHEN HE WAS LOOKING FOR A GUNNER! AFTER THAT, WE MADE HISTORY. THIS IS MY FIRST TIME OUT OF THE CLOSET IN 32 YEARS, AND IT WASN'T EASY. I HAVE A LOT OF PICTURES AND I'LL TRY TO SCAN THEM AND MAYBE STIR A FEW MEMORIES. WILL SEND MORE LATER. // William Burns

[email protected]
---
18 Feb 00: Hi. Just recently found this site. It was great to see some old names and faces. I was with the 192nd at Phan Thiet from July 69 to Oct. 69. I was medevaced out after we lost a tail rotor. We had just taken off from the airfield and turned out over the beach. The other pilot was WO Gerald Ferguson. After several months in the hospitial I went to Germany for a year. I am still flying. I am with the New Mexico National Guard. I also fly for the Sheriff's Office (OH-58) were I have been for the past 26 years. Would love to hear from any of the old gang. // Marvin Stock, San Juan County Sheriff

[email protected]
---
12 Feb 00: Subject: Web Page. Just wanted to send all my Vietnam friends a 'heads up' on my webpage. It is under construction at the present, but check it out if you have time. I would like to link to your sites too. It can't compete with the quality of your fine sites, but it will be fun for me. Copy this shortcut: http://clik.to/currahees into your address book or "Favorite" Sites to log directly on to the webpage. When it loads up, hit the close button on the bottom lower right to close the adverrtisement window (price I pay to have a free website!). So far, all I have up and running is the "Guest Book", "E-mail" and by end of weekend, I hope to have more loaded in. We have submitted our page to six of the top search engines - HotBot, Lycos, AltaVista, Go.com, Webcrawler and Excite. It usually takes a couple weeks to get added. So, we now have the shortcut (mentioned above). My plans are to put a rough product up and then fine tune it. I don't want anything fancy, but do want it to look good and be received well. I would like to consider this site your too, for those of you that supported us and don't have your own to hang your hat on. I promise you, your unit will be mentioned and mentioned probably often on my site. I have a positive feeling that we are going to find more of our folks with this vehicle. Check it out. // Jerry Berry

[email protected]
---
11 Feb 00: Subject: Getting onto the member list. Hey Toons!!! Long time since Phan Thiet Huh? How do I get logged into this chicken shit website as a Member? Have you heard anything from John "Rat" Berthiaume? Been Looking for him for 30 years. The reunion sounds like a great idea. // Steve "Boozer" Rowe

[email protected]
---
SPECIAL REQUEST:

8 Feb 00: Subject: Did you know my father? Hello, I'm looking for anybody who knew my father. His name is Eddie Condo. He flew with 189th Ghost Riders and then with the 192nd AHC in 1968. If you knew him or have some information that might be helpful I would love to hear from you. Thank you. // Fantasy

[email protected]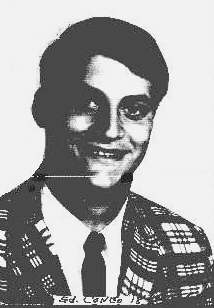 NOTE: Ed currently lives just out side Nevada City, CA., but is only able to communicate thru his family... he'd really love to hear from the guys he flew with. Just drop him a line or three to show him your support. Thanx, Toons
---
7 Feb 00: Subject: Just a 192nd Reunion??? Has anyone ever had the idea of having a 192nd reunion for all the men in our company? I have been thinking about it and from what I can tell by the photos some of the pilots get together annually, I don't know if the crew chief's and gunners or any of the support folks do. It would probably need about a year to put together. A central place to hold it, a way to get everyone there even if they can't afford it, (which will probably require some kind of corporate or philanthropic support) Tell me what you think? E-mail me at

[email protected]

have a good one. // Walter Rockenstire
---
5 Feb 00: Subject: MSF. Guys, take a close look at this photo sent to me by Gary Evans. It shows Budha Mountains plainly in the background and our Outpost as well. Cpt. TG, is this the SF's Mobile Strike Force that came in during Tet? I can dig up the dates later. // Jerry Berry

[email protected]


Pic missing.

---
29 Jan 00: Just checking in! I was just looking around for old times sake! I don't even know where I wandered into. So many memories, so long ago! 192nd AHC / 68-15730. //

[email protected]
---
25 Jan 00: I just found this site and I am very excited. My name is Michael Zimmerman (Zippo) and I was with the 192nd from Sept of 70 to Sept of 71. I was in the gun platoon and was crew chief on Tiger Shark (You Call, We Maul) 212, 676, and 444 during my tour. I have not had any contact with anyone from my unit in Viet Nam in 30 years. My address is: 6696 Lake Park Dr, Sacramento, CA 95831, (916)428-5709. I am looking forward to communicating with everyone, so please keep me posted, I also have many pictures to offer for those who would like to see them. // Thanks, Michael J Zimmerman SP/4 192nd Assault Helicopter Co, 10th Battalion, 1st Brigade, APO 96321

[email protected]
---
25 Jan 00: My name is Michael Zimmerman (Zippo). I was in the 192nd from Sept. 70 to Sept 71, I was a crew chief /gunny on Tiger Shark 212, 676, and 444 in the gun platoon . I think I remember a Pat Rooney but I can't be sure. I have attached a picture to this e-mail that I think is you. This is all very exciting. Thanks, Michael Zimmerman

[email protected]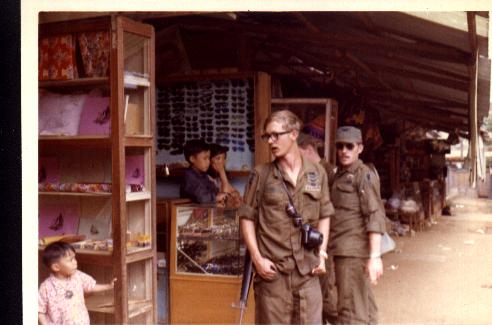 It's not Pat Rooney in this pic... Can anyone ID these two guys?
---
9 Jan 00: My name is Pat Lundquist, served in RVN from 1970 to 1973, in the 155th AHC in Ban Me Thout, the 243rd ASH in Dong Ba Tin, the 61st in Ahn Son (What you may know as Lane Heliport), plus the 478th Heavy Helicopter in Vung Tau. Also did time in Can Tho and Saigon before splitting the country. Never served in the 192nd but did land on some of your fields and remember waiting for a 155th ride that never came while watching a beautiful sunset in DBT. I have photos of all these places which I'll scan and e-mail as time permits. I signed up for your club to get access to your Ban Me Thout photos. Here's a fond memory for anyone there in 69 or 70. The gas station outside the East Gate had the oil cans painted on the wall because Gi's took potshots at the real ones. // Later. Pat L.

[email protected]
---
8 Jan 00: Please add me to the roster. My name is Billy R. Blackwell and I served in the 192nd ASLT Helicopter Co. from 6/12/68 until 1/12/70. My rank was SP-5. I was in the first flight platoon.
CALLSIGN------- POLECAT
A/C TAIL NUMBERS-----67425------68408--------66840
I would like to be added to the roster, and sent any information on the people that served durning this time (6/1968-1/1970). Please send me any e-mail addresses of people that served during this time. Also send me any newsletters, websites, ect. that you may have, or any info that you could possible e-mail me. Contact BILLY R. BLACKWELL at

[email protected]
---
7 Jan 00: I thought it was funny… hope nobody takes offense.
It was in the summer of 67' during a field exercise somewhere in Kansas. I can't for the life of me remember who was there specifically, but I'm sure all the slick folks were present. I don't even know if Captain Roach was the fellow who said this, but I think it was. At any rate, it was a black officer and as I remember ... Cpt Roach. I was a new W-1, as were most of us who weren't RLO's. As we sat around a fire, (which doesn't seem right) one of the other "Wobbly ones" complained, "Damn!, these flippin' chiggers are driving me crazy!" Without missing a beat, Cpt. Roach replied, "Listen son, in front of me , you will refer to those as chig-roes". Forgive me Mr.Roach if that wasn't you, and thank you if it was. We all pumped you up a couple notches in our esteem, which was well founded, as you proved to be an outstanding (tired word, but true) officer. Does anybody out there remember this? //Ron Goff

[email protected]
---
5 Jan 00: Hello, old friend. I need your help on identifying who chopper this was. Any help would be greatly appreciated. I know it was taken sometime between Jan. 68 and Sept. 68, and I am pretty sure at Phan Thiet. // Jerry Berry

[email protected]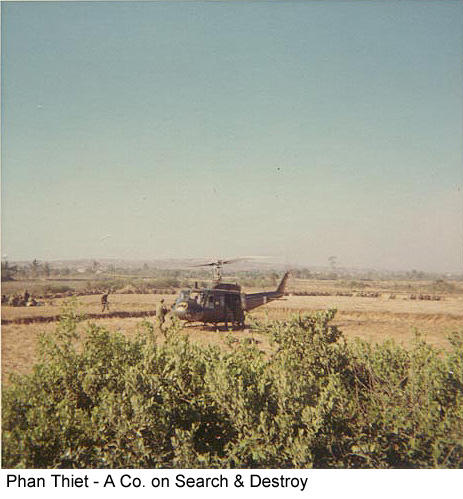 ---
---
*** LOST & FOUND ***
---
15 Dec 99: Subject: Dustoff. I was a medic at the 568th Medical Clearing Section at Phan Thiet attached to the 3/506th 67-68. I'm trying to find the unit that did dustoff there. Any help would be appreciated. // Gary Evans

[email protected]
---
30 Aug 99: Hello... My name is SSG. John Inferrere, I am STILL crewing a huey after all these years. I was 1st platoon and one of the original members of the unit. I am the last crew chief still on flight status in Massachusetts. I crew a Victor model huey with "C" company 1/126 aviation company. I have a lot of stories to add if anyone is interested you can e-mail me. // Thank you, John Inferrere

[email protected]
---
7 Aug 99: This is Hupe (Shark 32, Hoop). April 69-70. I was searching the web and found your home page. It was great seeing those pictures and being able to place names that I have long forgotten. I remember when you came back from the States with those calling cards (you call we maul) I still have a few and still show them to friends. I moved from New Jersey to Pascagoula, Mississippi in 1983. If you ever saw Biloxi Blues(The Movie), they were right, it is Africa Hot down here. I'm enclosing two photos, one of me in front of 118 revetment, and one of me and Lee Tagai(Shark 31). It was me and Lee who got drunk and went an painted Tiger Sharks on every door in the compound about 3 o'clock in the morning. We got caught when some slick pilot turned us in (still makes me mad) an spent two day removing them except the ones on the gunship hooch. Hope to hear from you. Shark 32....Out // Larry Hupe

[email protected]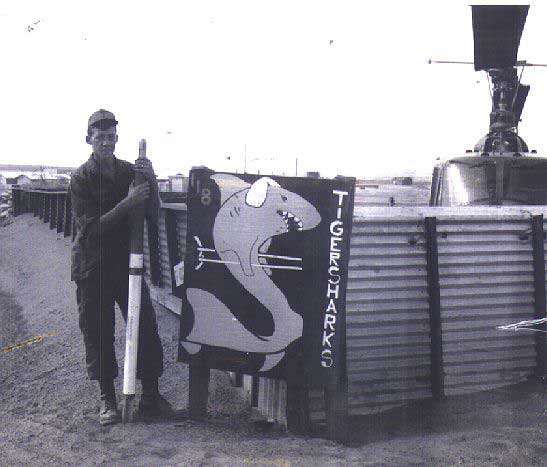 LEE TAGAI...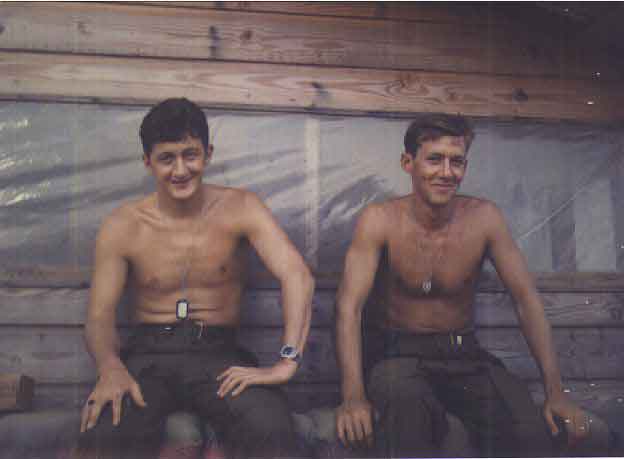 ...LARRY HUPE
---
6 Aug 99: I was looking on the 192nd web site and noticed the picture 7 of 17. The guy holding the Old Crow bottle looks like me, was SP-5 Fred Lowrey, I remember that Burlingame, Briesacher, and myself used to drink alot together. I was a Maintenance team leader. I beleive that Burlingame and Briesacher were electrians. I was in 192nd from May 1971 to June 1972, was crewchief and in maintenance. Drank a lot. // Fred Lowrey

[email protected]

att: Bio.doc
---
15 Jul 99: Does anyone recall the exact date in 1970 that LZ betty / Phan Thiet was over run and the POL dump hit? I remember the fire and all but my memory had it around April 4th 1970, but it may have been some time in early may. Hoping that someone's memory is better then mine? // Walt Rockenstire

[email protected]
---
*** END OF LOST & FOUND ***
---
---
MAIL CALL: Apr ~ Nov 99


---
---