HOWDI! THIS SITE, FORMERLY OWNED BY THE 'TOURIST SERVICES OF ANTWERP', HAS BEEN HIJACKED !! BY THE 'FLEMISH COMMUNITY OF LAFAYETTE, LOUISIANA, USA' !!! THUS WE WILL TRY TO CORRECT AND IMPROVE THIS SITE'S CONTENT...

For comments about this action, e-mail to:
[email protected]

EXPERIMENT NOW : play

this orchestra in flash!
---
(content of original site follows:)
---
WELCOME IN ANTWERP!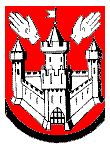 ANTWERP is the largest city of Flanders, due to 19th and 20th century urban expansions
and to the enormous extension of its port, the second European one, on the river Scheldt.
Only 50 km is the distance between this most active commercial, industrial, cultural center of
FLANDERS (northern Belgium) and the Belgian national airport near Brussels.
Amsterdam, London, Paris, Luxemburg, Cologne are well connected European
cities at short distances by air, road, water.

WHAT'S IN ITS NAME ...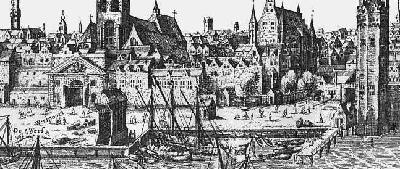 An ancient settlement on a small elevated area near the river was called "Aanwerp" in the
local language, the dutch. This word means a promontory created by alluvial deposit from the North Sea (the Scheldt estuary, 60 km long and situated in the southern part of the Netherlands, Zeeland, reaches the border of Belgium and of Antwerp near the most northern docks and locks of the port, 30 km from the old center).
"Aanwerp" became "Antwerpen", Antwerp.



A LEGEND ...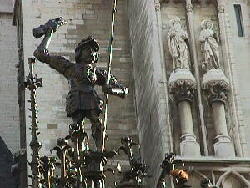 ... however pretends that this name is derived from "hand werpen"
(throwing a hand).
Captains of arriving ships should pay a toll to the guard of the river, the GIANT ANTIGON. Those who didn't had a hand cut off.

BRABO, a Roman soldier, killed the cruel giant, chopped off one of his hands and threw it into the river Scheldt.


The Antwerp hero Brabo and Antigon are represented upon a spectacular fountain
on a gorgious square called "Grote Markt", once the main market,
near the renaissance Town Hall (16th century) and the gothic CATHEDRAL.


Have a look at the RUBENS' page, and the ANTWERP SCHOOL


"A day in the life of Rubens"
Sneak into his diary!
Or read this STORY, told in Rubens' time.


Latest update April 4th 2005.