Note: Geocities will be closing on October 26, 2009 and this site will not longer be available.
Please visit our New and Improved site
with some great videos that explain why people are so easily tricked by the nuage tricksters.

We'd like to thank Canadian Geocites for allowing us to express our opinions freely for the last 4 years.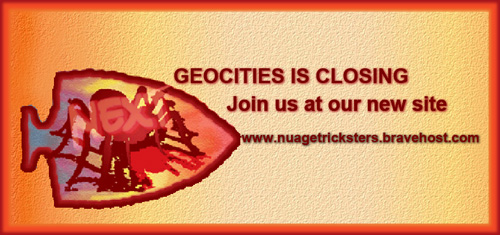 New site link: http://nuagetricksters.bravehost.com