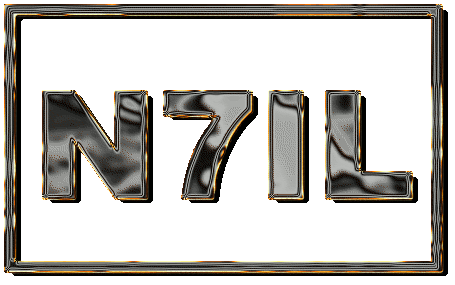 Click here to view the enlightenment page
---

--Updated 01 June 2009--
Amateur radio and many of it's sub hobbies, is one of my favorite pastimes. I hold an extra class amateur radio license.
One of the aspects of amateur radio I enjoy is "Fox Hunting". There are a few of us that participate. We would like to have more hunters involved. Not only is it a fun sport(?), but it is a skill that can come in very handy in the event of an emergency.
Hamfest is always fun. It's a chance to meet some of the voices on the radio in person and see what's new in the amateur radio world.
Field Day is a must. It is 24 hours of operating under emergency conditions, camping out, and working modes you may not get a chance to work otherwise. Not only is it fun, but you are practicing your ability to operate in the event of an actual emergency. (This year, I didn't hear my old club station (W7ECA) on field day. I was disappointed.)

The official N7IL radio shack! (Circa Feb 2006)
The shack as of 3 July 2007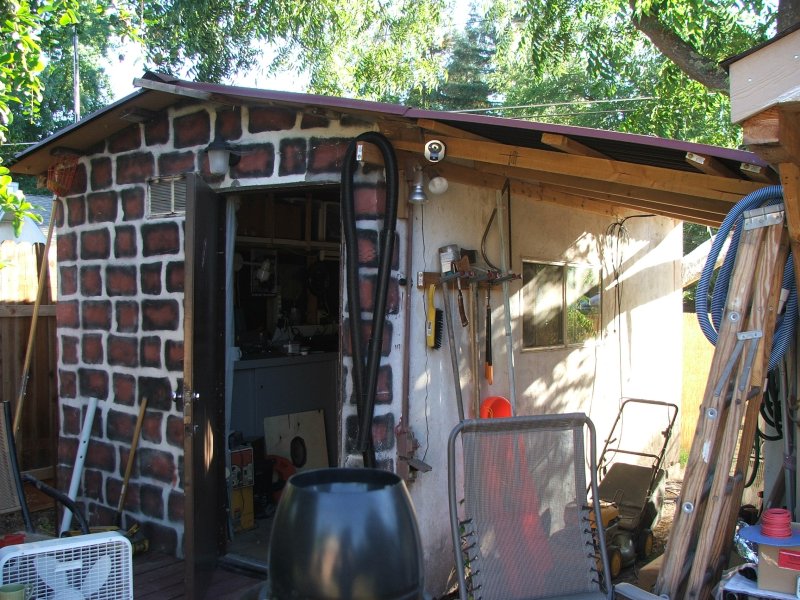 Paint job to eradicate the tweaker bricks -still- pending . . .
And then, May 2009. Tweaker bricks are gone!
Paint job finally done.

Band

Rig

Modes

Power

Antenna

HF

Kenwood TS-440S

SSB/FM/AM/CW

100

40/20/15 Meter Multi-band Dipole

10/6 Meter multi-band dipole.

75(80) Meter Linear Loaded Dipole. Make one yourself.

6 Meters (1)

Kenwood TS-680S

SSB/FM/AM/CW

10

6 Meter 3 element Yagi

6 Meters (2)

Azden PCS-7500H

FM

50

Vertical Center-fed Dipole

2 Meters

Icom IC-820H

SSB/FM/CW

45

J-pole / 5 element Yagi

1.25 Meters

Alinco DR-235T

FM

25

Vertical mono band J-Pole

70 CM

Icom IC-820H

SSB/FM/CW

35

J-pole / 10 element Yagi

33 CM

No Gear

No Modes

0

No Antenna

23 CM

Icom IC-T81A

FM

1

Depends on where I am
--... ...--
---