Paul Temple created by Francis Durbridge on BBC TV.
***The Paul Temple TV Series***
Television listing compiled by Ian Beard
from the Radio Times
Formatting by Greg Marshall. 22 July 2001. Update. September 2002.



corrections or additions??.

---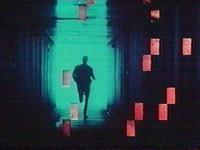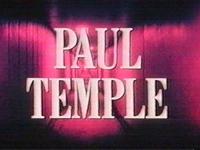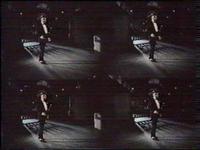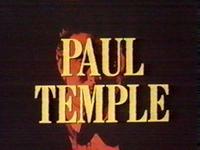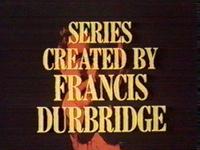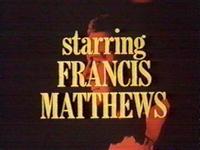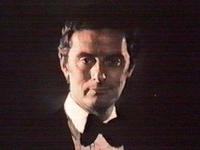 Title sequence images. Courtesy of Werner Schmitz.
September 2002.Recently it was discovered that many of the German language dubs to the series (including Missing episodes), still existed in the archives of ZDF Television, in Germany. Also efforts are being made to trace episodes via Kirch Media. Werner has details, which can be found on his website at

for the English version of the Temple page
---
Paul Temple and Steve ended their 30 year radio career with the broadcast of the Paul Temple and the Alex Affair serial in 1968. This was also the final Francis Durbridge/Martin C. Webster collaboration. However, the BBC hadn't finished with Paul Temple, and in 1969 he was to debut on British television - in colour.
There were to be several differences to the radio days. Francis Durbridge was not going to write the stories, and it was to be a series of self contained episodes, rather than the serials with the wonderful cliffhangers. Also, the series was to be updated to the swinging 60s. Sir Graham Forbes & Charlie didn't make the transition, but new characters were introduced.
In charge of the series (at the start) was long time Durbridge collaborator Alan Bromly who had produced & directed such serials as The Desperate People, Melissa, A Man Called Harry Brent & A Game of Murder.
Changes in the production staff occurred, with Peter Bryant and Derrick Sherwin (both having worked on Doctor Who) taking over as producers from the Second series.
The series was notable for featuring a large amount of location filming, much of it overseas. This tended to create quite a contrast in the look of the episodes, especially with those that had limited, or no location filming.
At opposite ends for example, Motel is 100% studio based (even the exterior scenes), while Games People Play was 100% location, filmed on Malta.
---
These pages outline the episodes, of a series that is not well known today. A large number of the episodes no longer exist as they were not preserved by the BBC.
Of the 52 episodes produced, only 16 are know to exist today, & 5 of those only exist in black and white. The first 26 episodes are the worst affected with only 1 episode preserved.
(This is no longer accurate - see above; I will update this section when more details come to light)

If you know of any episodes marked as missing, I would like to hear. The series was sold into Europe, and black and white telerecordings were sold to Australia & New Zealand, at least.
---
A BBC Production in Association with Taurus Films Gmbh Munich.
"Paul Temple" - Francis Matthews
"Steve" - Ros Drinkwateer
The characters of Kate and Eric featured regularly in the early episodes, and Sammy Carson played by George Sewell was introduced in Ep. 14 Right Villian. He returned from time to time, especially in the 4th Series.
Producers - Alan Bromly, Peter Bryant & Derrick Sherwin
writers and directors noted in individual episodes listings.
Special theme music written by Ron Grainer
---
Francis Matthews interview
click here
1st Series - 23rd Nov 1969 - 15 Feb 1970. 13 X 60 Min.
2nd Series - 5th April 1970 - 26th July 1970. 13 X 60 Min.
3rd Series - 10th Jan 1971 - 11th April 1971. 13 X 60 Min.
4th Series - 9th June 1971 - 1st Sept 1971. 13 X 60 Min.

Paul Temple discovers a body!
Francis Matthews (centre) with Peter Miles & Ros Drinkwater.
Back to Top