Keb with her children and pets overlooking the Djel. From right to left: Kiki ambushes a sneaky spy while Princess Lottie watches, Suitcase and Flyta sneak nibbles of of each other's melon supply, Keb feeds Shimmer a mushroom, and Andrew fails to protest as Dameer wraps his arms around her waist.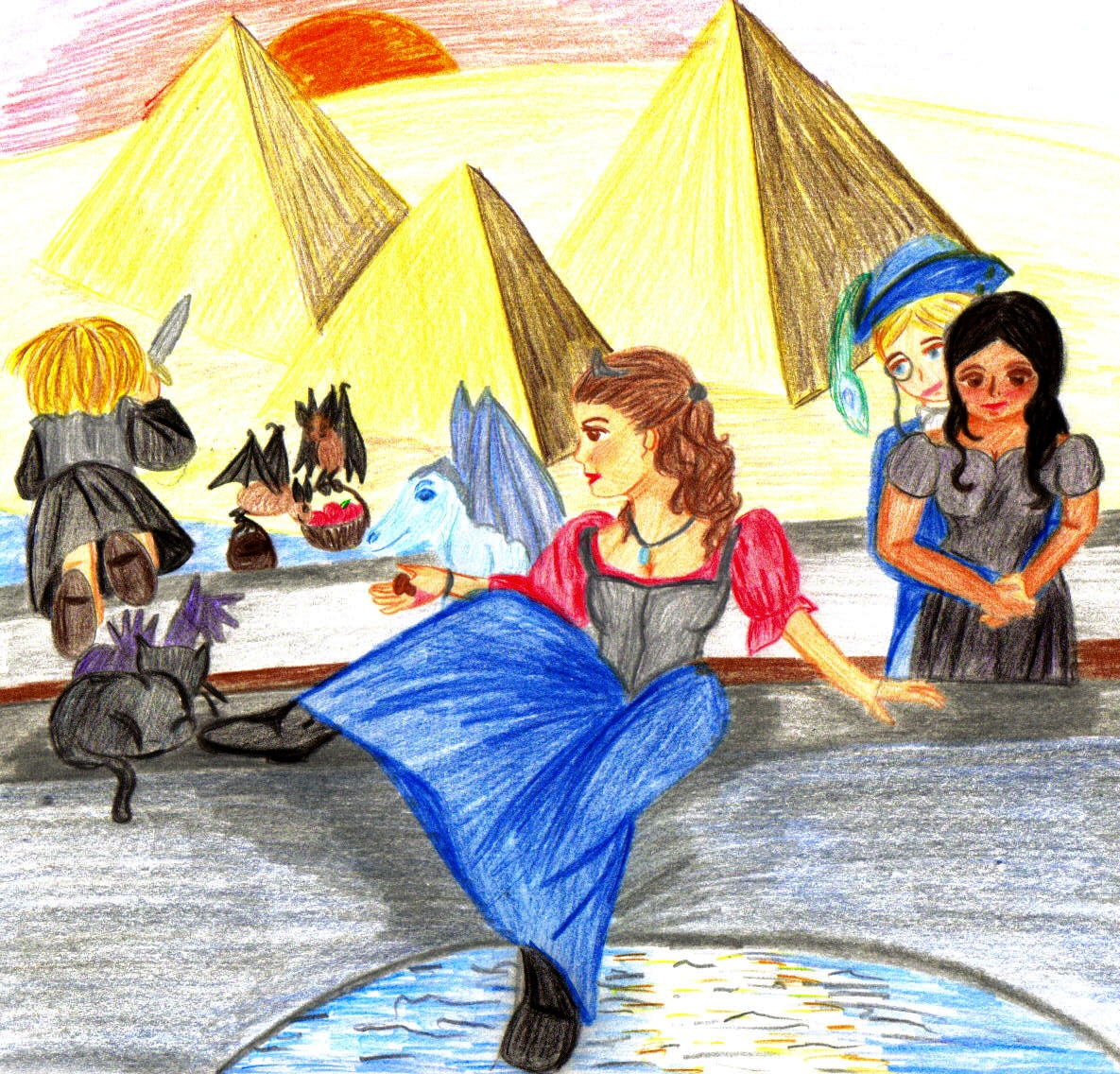 ---
Back to Keb's Notebook
Home
[email protected]


Last updated: 4:35pm Tokyo Time, Saturday, April 1st, 2006.