Der Maler Ulrich Leive (Bild 1/Selbstbildnis) wurde 1957 in Osnabrück geboren. Er studierte zunächst Jura, wandte sich dann jedoch ganz der Malerei zu. Seit 1984 ist er als freischaffender Künstler tätig. Er hatte zahlreiche Einzel- und Gruppenausstellungen und ist Mitglied im Bund Bildender Künstler (BBK).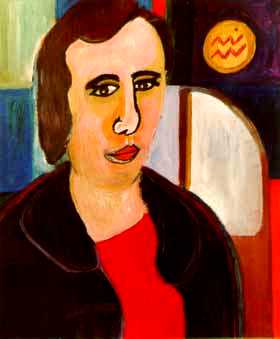 The Painter ULRICH LEIVE Introduces Himself
Biography
The painter, Ulrich Leive (Self Portrait) was born in Osnabrueck, Germany, in 1957. After studying law he chose to pursue an artistic career. His work has been extensively exhibited over many years.

My Family and I - Meine Familie und ich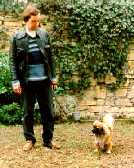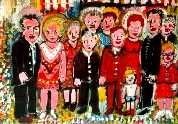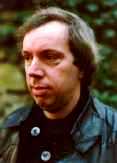 - II. -
ULRICH LEIVE und seine Auszeichnungen
Ulrich Leive wurde wiederholt ausgezeichnet, vor allem für die künstlerische Bearbeitung des Themas Holocaust. Außerdem wurde er für die Kunstblattaktion der Neuen Osnabrücker Zeitung und den Friedenskalender 1998 der Deutschen Post AG ausgewählt.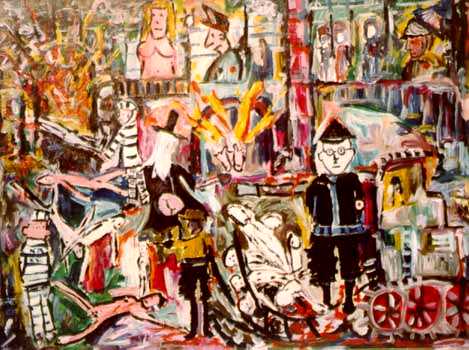 ULRICH LEIVE and his (non web-based) Awards
Ulrich Leive has received several awards for his work, notably for the painting Holocaust. Most recently, the Deutsche Post AG chose to reproduce one of his paintings in their Calendar of Peace 1998.

Mysterious Paintings - Geheimnisvolle Bilder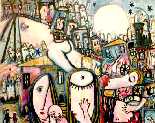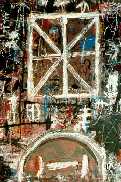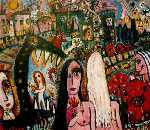 - III. -
ULRICH LEIVE als Bibelmaler
Ulrich Leive begann mit dem Malen von biblischen Themen. Es entstanden über 1.000 Gouachen, 500 Zeichnungen und zahlreiche Gemäldee, vor allem auch größere zusammenhängende Zyklen (Bild 3/Das Antlitz Christi).