Christmas 1972 - Udorn RTAFB - Udorn, Thailand
Remembering our Brothers and Sisters -"LINEBACKER II"
December 18,1972 - December 29,1972
( 11 Days of "HELL" in the skies over Hanoi and Haiphong )

"Holiday Tune"
MSIE (w/o plugin) - To PLAY tune, click on "Holiday Tune" above, to STOP click MIDI (Notes icon) on start bar.
Excerpts from Bob Hope's Last Christmas Show - 1972
The Last Christmas Show by Bob Hope as told to Pete Martin
I remember the last Christmas tour in lots of ways. I remember traveling
out to the private island of my old golfing friend, Thai Air Marshal Dawee
Chulasapya, and pressing my footprints into some cement alongside those
of Duke of Edinburgh, Lady Bird Johnson, Edwin Aldrin, and Neil
Armstrong. I remember the eight hundred Seabees on Diego Garcia, sitting
patiently through what seemed like a typhoon, waiting for the show to be-
gin. We put it off as long as we could, but finally there was nothing to do
but go on. When I went out to do my monologue the rain stopped and the
sun broke through - a final stroke of the old Hope luck.
Another thing that made the trip for me was the fact that we couldn't
play Long Binh. Once upon a time we'd entertained thirty thousand
troops at one sitting in Long Binh, but now there was nobody there. That's
the best kind of audience of servicemen - the kind that doesn't exist because
their part of the war is over.
We also played to the worst kind of audience that last year - the airmen
at the B-52 base at Utapao in Thailand. When we got there, we were told
confidentially that they had just lost fifteen planes. The commanding
officer was General Sullivan whom I'd known at March Field, and he was
really uptight. It's a terrible thing to lose just one man, but when you lose
the crews of fifteen planes it's truly a disaster. If they ever needed a morale
boost, it was then, because I believe that those fliers were the guys who
got the job done, who really helped write finish to the war. I don't think
Hanoi would have ever listened to any offer if we hadn't rocked them a little,
because otherwise they had it going pretty good - we had excused them from
any kind of shock for so long.
They asked me to brief the B-52 crews before they went out that night,
so I went and talked separately to the pilots, the navigators, the gunners,
and the radar men. It was an amazing thing: the pilots all laughed at the
jokes, but the radar men almost never cracked a smile. They were preparing
for a mission and they weren't going to get to see the show, so I told them
all of my monologue jokes. Before they left, they did me the honor of naming
their mission the Bob Hope Mission. They were bound for Haiphong, a
very dangerous target, and I found out about three weeks later that they
didn't lose a single plane.
But these are all the snapshots, not the whole picture. The way I remember
that 1972 Christmas tour best is the way it played on NBC-TV when we
got back. Somehow, being the last one, it summed up all the twenty-one
tours that went before it. So here's some of our last Christmas show, just
as it appeared in our script, even the monologue our B-52s interrupted at
Utapao.
THE BOB HOPE CHRISTMAS SHOW
NBC-TV
January 17, 1973
Starring
REDD FOXX
LOLA FALANA
ROMAN GABRIEL
FRAN JEFFRIES
RUDY CARDENAS
BELINDA GREEN - MISS WORLD
DOLORES READE (MRS. BOB HOPE)
12 AMERICAN BEAUTIES
and
LES BROWN AND HIS BAND OF RENOWN
Monologue from the UDORN RTAFB show:
Music: "Thai travel music"
click for THAI tune
Map: Osan to Udorn, Thailand
Film: Line of military personnel and red carpet to plane
Film: Then Bob, all military personnel salute
Film: Bob is walking with astronaut
Film: American Beauties leave plane
Film: Officers putting leis around the girl's necks
Film: Weapons carrier moves toward camera with sign: "Hope
Special"
Hope (voice over): And now let's jump from bleak Korea to
steaming Thailand. Our next gig was an old stand for us, Udorn
Royal Thai Air Base, four hundred miles north of Bangkok on the
Laotian border. Here we are joined by two gypsies, astronaut Donn
Eisele, who is now the head of the Peace Corps in Thailand,
and an exotic singer named Dolores Reade, who moonlights as
my wife. We came to the Far East hoping to join the celebra-
tion of peace, but instead the action was hotter than the weather.
Did you ever try to get off the ground with a monologue while
fifty Phantom fighter jets are trying to do the same?
Film: Udorn monologue
Film: Planes taking off
click "PLANES TAKING OFF" [above] to hear aircraft taking off
[this will give you a better idea of the actual "base activity" during
the 1972 BOB HOPE CHRISTMAS SHOW from UDORN RTAFB]

[this is a large WAV file] (once loaded to repeat TAKEOFFS in
NETSCAPE browsers:
- click MIDI (Netscape icon - farthest right - last loaded)
on start/task bar and "MAX" the volume control.)
"left" click on media player NETSCAPE title
click MOVE - "drag" player to upper right
it "will stay" there (out of the way) when repeating takeoffs

MSIE browsers:
- click on black background to clear folders from screen

- to "repeat" TAKEOFFS
[where indicated through out this story click "TAKEOFF" again]
Music: "Air Force theme"
Hope: Thank you very much. We passed the line . . . There
they go . . . All right, stop this stuff, colonel, or I won't go on.
More planes taking off
[to "repeat" TAKEOFFS click media player icon again]
. . . passed the line there, and a kid said, "I'll be watching
from Hanoi. You couldn't schedule the show for one o'clock,
huh?"
Anyway, we're happy to be here at Udorn, Thailand. Udorn . . .
that's a native word meaning "Keep the motor running."
There goes another one . . .
[to "repeat" TAKEOFFS click media player icon again]
It's nice to be here. This is the "Home of the Hunters" . . .
That name certainly fits this base, but what are they going to
call it when you get indoor latrines?
How many are gonna take off?
[to "repeat" TAKEOFFS click media player icon again]
Nah, this is the busiest base in Thailand. It must be . . . You
have to wait three weeks to get a reservation at the bathhouse. If
you can't get into the bathhouse, you guys manage to stay clean
anyway. If it isn't the bathouse, it's the crap games.
Really, you men have a very important mission here. Somebody's
gotta protect all the Seiko watches.
Music: "Caissons Go Rolling Along"
Colonel Scott: I want you to know we got another outfit here,
the 7th RFS Ramasun Station. Sign's out there, Bob.
Film: More planes taking off, louder
[to "repeat" TAKEOFFS click media player icon again]
last takeoff - please close media player after playing
Hope: How about that . . . Reminds me I got to send a Christmas
card to Don Rickles . . .
Here's a girl who joined us two years ago on our annual resort
trip. When you see her you'll know why she's such a hit. She's
made it big in the nightclubs and concerts. And now she's made it
big as a regular on the Bill Cosby show. Here she is - Miss Lola
Falana.
Lola Falana song
Music: "She's a Lady"
Music: "Washington Post March"
Map: Udorn to Utapao
Film: American Beauties get on float with Santa at Utapao,
Thailand
Film: Wide - angle shot of flashbulbs going off
Hope (voice over): And now it's back to two-a-day. This is our
first night show, which took us to Utapao on the Gulf of Siam.
Home of the B-52s. This was one of our most challenging shows
because that day a lot of B-52s had been lost over North Vietnam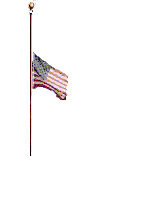 and morale here really needed a boost . . . although it's hard
to tell from this reception . . . How about this for an opening
night!
Film: Utapao monologue
Music: "Thanks for the Memory"
(Happy or Sad)!!!
Please "close" any previous tunes located on your START/TASK bar.
---
This site is viewed best in NETSCAPE Navigator 3.0 or higher.