SD Prep Sports: Water Polo
www.geocities.com/sdprepsports
E-mail us at [email protected]
Home Swimming/Diving Cross Country Track & Field Roller Hockey Water Polo CIF Scorecard
Section water polo playoffs to make a splash
By Phillip Brents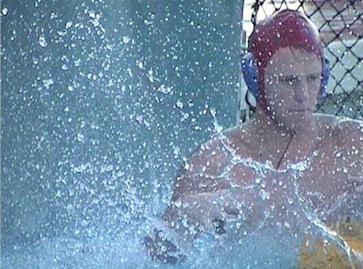 The Coronado High School boys water polo team will be out to capture its fourth consecutive San Diego Section Division II championship, though notice has already been served that it will not be easy. The Bishop's School ended the Islanders' perfect run in Western League play -- and the season -- with an 8-7 victory Oct. 30 at the Coronado Municipal pool. The Knights' win left the teams with 9-1 league records after Coronado had defeated Bishop's, 10-7, in La Jolla on Oct. 11. The teams earned the top two seeds in the Division II playoff field with the Islanders (25-1 overall) seeded first and the Knights (24-4) seeded second.
Division II first-round play opens Thursday, Nov. 8. Both Coronado and Bishop's, along with third-seeded University of San Diego High (22-6) and fourth-seeded Santana (20-9), received byes to the division quarterfinals Saturday, Nov. 10 at the La Jolla Jewish Community Center. First round pairings include Scripps Ranch (11-17) against Patrick Henry (17-13) at 3 p.m. at the Allied Gardens pool; fifth-seeded La Jolla (18-11) against Ramona (16-8) at the La Jolla JCC at 7:30 p.m.; Monte Vista (14-15) at sixth-seeded Grossmont at 5:30 p.m. and University City (10-15) vs. Valley Center (18-9) at 6:30 p.m. at Palomar College.
Coronado will play the winner between Scripps Ranch and Patrick Henry at 1:30 p.m. on Saturday, followed by Grossmont Conference North League champion Santana against either La Jolla or Ramona at 2:45 p.m., USDHS against either Monte Vista or Grossmont at 4 p.m. and Bishop's against either University City or Valley Center at 5:15 p.m.
The Islanders face an irony of sorts. Coronado captured the 2001 California State Invitational tournament with an 8-7 victory against Corona del Mar on Oct. 27 at Bellarmine Prep in San Jose. The tournament is emblematic of the "state championship." However, the Islanders ended the regular season ranked second to Bishop's among the section's Division II schools.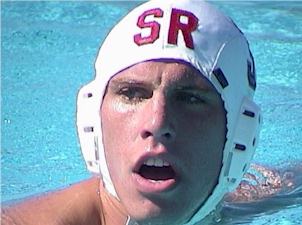 That speaks volumes for the quality of play at the local level. The Western League is well represented in this year's postseason field with six teams filling the 12 allotted playoff slots. The Grossmont Conference is fielding three teams: Santana, Grossmont and Monte Vista. The Valley League is represented by Ramona and Valley Center. Patrick Henry is the Eastern League champion.
After Coronado and Bishop's, the Western League waters were a jumble after teams took turns beating the other. USDHS, ranked third in the coaches' poll, finished 6-4 in league play while La Jolla, ranked fifth, was 4-6.
The Islanders defeated Scripps Ranch by scores of 20-3 and 19-4; University City by scores of 20-5 and 21-2; La Jolla by scores of 9-2 and 20-6; and USDHS by scores of 12-4 and 11-2.
The Division II champion rates to be the section's best after Bishop's topped Carlsbad, ranked first among the section's Division I schools, by a 15-5 score for the championship of the San Diego Open invitational and Coronado defeated second-ranked Poway, 7-4, in a high-profile non-league contest Oct. 17 at the La Jolla JCC complex. Bishop's senior goalie Justin McCain, a First Team All-Section pick last season, made 20 saves in the Oct. 30 victory against Coronado and had 12 saves in an ensuing 18-1 victory against USDHS. Dougie Mann and Thomas Hopkins both had two goals against Poway, which had its top two gunners -- Chris Stearns and Jeff Allen -- closed down by defensive pressure.
Saturday's quarterfinal-round winners advance to the semifinals on Wednesday, Nov. 14, also at the La Jolla JCC. The top bracket plays at 5 p.m. while the bottom bracket plays at 6:45 p.m. The Division II championship game is Saturday, Nov. 17 at 7:30 p.m. at the UCSD Canyonview pool.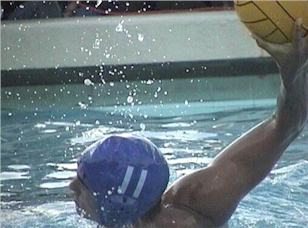 Regardless of the outcome of this year's division playoffs, the Islanders' prize this season has to be undefeated runs at the Cal-State Invitational and the S&R Sports Cup Invitational the first week in October. At the S&R Sports Cup, played Oct. 5-6, at Heritage Park in Irvine, Coronado rang up four wins -- defeating Acalanes, 20-9, then Long Beach Wilson, 15-1, then Servite, 9-6, before topping Corona del Mar, 9-6, in the tournament championship game. At the Cal-State Invitational, held Oct. 25-27, the Islanders went 5-0. Coronado opened with a 7-3 victory against Soquel, then defeated Lynnbrook, 13-2, and topped San Clemente, 15-3, before moving on to face its final two opponents, El Toro and Corona del Mar. The Islanders drew Corona del Mar in the tourney finals with a 10-5 win against El Toro. In the championship game, Coronado made it two victories in the same season against Corona del Mar with the one-goal decision.
Gant Morgner earned recognition as the Islanders' "Hunter of the Week" for his performance in the S&R Sports Cup Invitational and also helping lead his team to the championship of the annual Coronado Islanders Invitational with a 12-4 victory against Mira Costa on Sept. 29.
Santana finished 8-0 in league play to earn a No. 4 ranking among Division II schools to end the regular season. Grossmont, which finished 4-4 in Grossmont North League play behind runner-up West Hills (included in the Division I playoff field), ended the season ranked sixth in the division. Patrick Henry was the City Conference's only other non-Western League top 10-ranked team, finishing the season ranked 9th in the division. Valley Center finished 10-0 in league play to end the season ranked eighth in the division. Ramona finished 8-2 in league play.
Division I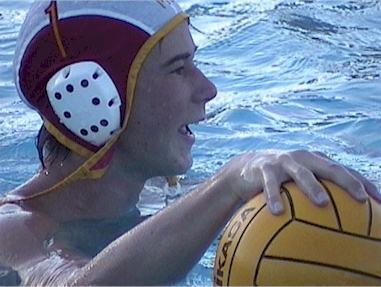 Poway (19-5) leads a contingent of five Palomar League teams into the Division I postseason field. The Titans, despite a No. 2 coaches ranking in the division, earned the top seed. Avocado League champion Carlsbad (24-4), the division's top-ranked squad, is seeded second. Grossmont Conference South League champion Valhalla (21-8) is seeded third; Torrey Pines (21-7) is seed fourth.
The division playoffs open Wednesday, Nov. 7, with Fallbrook (13-12) hosting eighth-seeded Rancho Buena Vista (10-18) at 3 p.m. at Palomar College; fifth-seeded Vista (14-10-1) hosting Rancho Bernardo (9-19) at 4 p.m. at The Wave; Bonita Vista (15-12) hosting sixth-seeded Mt. Carmel (15-11) at 4 p.m. at Southwestern College and Granite Hills (18-10) meeting West Hills (20-8) at 6 p.m. at Montgomery Middle School.
The quarterfinals follow Saturday, Nov. 10, at the La Jolla Jewish Community Center, with Poway kicking off the quadruple-header at 8:30 a.m. against either Fallbrook or RBV, followed by Torrey Pines against either Vista or Rancho Bernardo at 9:45 a.m., Valhalla against either Bonita Vista or Mt. Carmel at 11 a.m. and Carlsbad against either West Hills or Granite Hills at 12:15 p.m.
Valhalla ended the season ranked third in the weekly coaches' poll, followed by Torrey Pines (fourth), Vista (fifth), Mt. Carmel (sixth), Granite Hills (seventh), RBV (eighth), Bonita Vista (ninth) and West Hills (10th).
Poway finished 10-0 in league play, followed by Torrey Pines, Vista and Mt. Carmel with 6-4 league records. RBV finished 2-8 in league play, 8-10 in non-league play, to illustrate the quality of competition and depth in the Palomar League.
Carlsbad and Valhalla both went 8-0 to win their respective league titles while Bonita Vista compiled an undefeated 9-0 Metro Conference record. Fallbrook finished 6-2 in Avocado League play behind undefeated Carlsbad while Granite Hills (Grossmont South League) and West Hills (Grossmont North League) both finished runner-up in their respective leagues with 6-2 marks.
The division semifinals are Tuesday, Nov. 13, at the La Jolla JCC. The Division I championship game is Saturday, Nov. 17, at 5 p.m. at the UCSD Canyonview pool.
Playoff notepad
Mt. Carmel defeated Bonita Vista, 6-3, to secure 11th place in the Coronado Islanders Invitational in late September. Vista finished ninth following a 13-7 victory against Valley Center while RBV finished eighth following a 15-5 setback to Scripps Ranch.
San Diego Section Parade of Champions
Western League: Coronado (9-1); Bishop's (9-1)
Eastern League: Patrick Henry (N/A)
Metro Conference: Bonita Vista (9-0)
Grossmont South League: Valhalla (8-0)
Grossmont North League: Santana (8-0)
Palomar League: Poway (10-0)
Avocado League: Carlsbad (8-0)
Valley League: Valley Center (10-0)