SD Prep Sports: Water Polo
www.geocities.com/sdprepsports
E-mail us at [email protected]
Home Swimming/Diving Cross Country Track & Field Roller Hockey Water Polo CIF Scorecard
Islander tourney on tap
Coronado varsity improves to 2-0, tops Scripps Ranch 20-3 in league opener
By Phillip Brents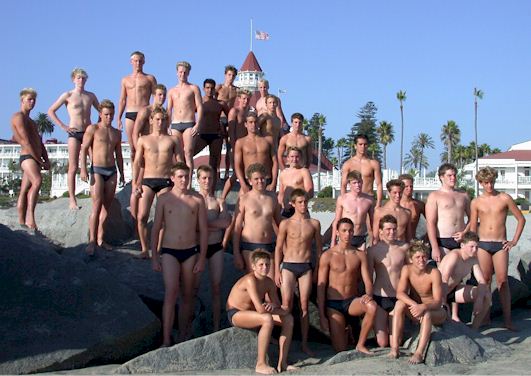 Due to last week's terrorist attack and heightened security precautions at this country's military bases, the finals of the Islanders/Coronado Police Officers Assn. Invitational, originally scheduled for the Naval Amphibious Base, have been moved to the Coronado Municipal Pool. Games at NAB were originally scheduled for Friday, Sept. 28, and Saturday, Sept. 29. The 12-team tournament, which features eight San Diego Section ranked teams and out-of-town powers, gets underway Wednesday, Sept. 26, with games starting at 3 p.m. and continues at the Coronado Municipal pool Thursday and Friday with start times at 2:30 p.m. Times for Saturday's championship finals are as follows: semifinals at 10:20 and 11:10 a.m., 11th place game at noon, ninth place game at 1 p.m., seventh place game at 2 p.m., fifth place game at 3 p.m., third place game at 4 p.m., championship game at 5 p.m. For a complete tournament schedule, access the website at www.nadopolo.com/High%20School/CHSPolomen01/tourneys/var.invite.html.
Participating teams include Bonita Vista (#4), La Jolla, Rancho Buena Vista (#8), Scripps Ranch (#7), Coronado (#2), Mt. Carmel(#9), Valley Center (#10) and Vista (#6)-- all of which are ranked among the San Diego Section's top 10 Division I or Division II teams -- as well as Buchanan, Mira Costa, Dos Pueblos and Palo Alto. The tourney host Islanders are seeded #1, followed by #2 seed Mira Costa, #3 seed Buchanan and #4 seed Dos Pueblos.
JV Islanders claim tourney title
Coronado won the championship of the Islander Junior Varsity Invitational held last Saturday, Sept. 22, by defeating Bishop's 6-5. La Jolla edged Vista 9-7 for third place while Carlsbad topped Scripps Ranch 16-1 for fifth place and Mt. Carmel defeated Sage Hill 16-1 in the seventh place game. The tourney-host Islanders advanced to the championship game with victories against Sage Hill (10-1) and Vista (7-1).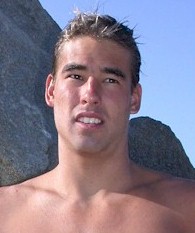 Hunter of the Week: Thomas Hopkins
Co-captain Thomas Hopkins earned the title of "Hunter of the Week" by scoring five goals, two assists and two steals in the Islanders' 15-2 varsity win at Newport Harbor in the team's season opener Sept. 15. Coronado improved to 2-0 following a 20-3 victory Sept. 21 against Western League rival Scripps Ranch as Jamal Motlagh (voted the team's latest "Hunter of the Week") finished the game with four goals, two assists, two steals and one penalty shot drawn. Hopkins paced the winners with six goals and three assists in the contest. The Islanders swept the triple-header against the Falcons by winning the frosh/soph game by a 12-3 score and the junior varsity game by a 7-6 score.