Whatever Happened to . . . Malcolm Groome
Originally Published in Soap Opera Digest
(September 3, 2002)

For years on end, soap actors are invited guests into our homes and offices, dropping in on almost a daily basis - until they quit, get fired or their show is cancelled. And though many pick up new gigs right away, some are hardly ever seen again. Where do they go? What do they do? Here, 10 formerly familar faces (from now-defunct soaps) give us the scoop on where they are now - and how they got there.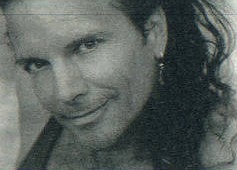 Malcolm Groome
(ex-Patrick, Ryan's Hope, 1975-78, 1983-89)
Who Were You?The Irish Catholic son of bar owner Johnny and Maeve, hardworking Dr. Patrick Ryan was a real ladies' man, who over the years dallied with Delia, Faith, Amanda, Maggie, Gabrielle, and Melinda. Groome left the show in 1978, and the role was recast three times. The actor returned in 1983 and played the part until the show's finale.
Lost and Found: Though he continues to do voice work for film and TV, Groome prefers life as a resident of Topanga, CA. He finds fulfillment as a spiritual healer, working with Native Americans, traveling the world, practicing yoga, and publishing articles based on the shamanic experiences.
Here and Now How would you describe your time on RH? "It was wonderful. The relationships I developed were like a parallel family to my own. Helen Gallagher [ex-Maeve] and [the late] Bernie Barrow [ex-Johnny] were very much like parents. We all felt that way. We had a wonderful, heartfelt experience during that show."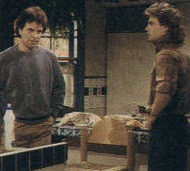 How do you feel about RH being rerun on SoapNet? "It's exciting. It was show that was full of so much goodness, so much heart, and it was the first soap ever to be set in a real location, New York, instead of some mythical place that never existed. The quality of the writing was exceptional, and it was the first soap that hired all theater actors."
Why did you leave, and then why did you return? "I was the prodigal son [laughs]. I'd done three years and thought I'd try my luck on the West Coast. Then, Claire [Labine, co-creator] left and when she came back, one of her conditions was to get some of the original cast back. She called and said, 'Will you do it?' and I said yes. It was a joy to be back."
What was your most memorable moment on soaps? "My richest experience was the first three years, when Claire was writing the show with Paul [Avila Mayer, co-creator]. The caliber seemed to feel the highest then. And of course, the finale, with Helen singing 'Danny Boy.' We all cried. It was like our family was coming to an end, although we've all maintained contact."
©2002 Soap Opera Digest

Courtesy of Wanda