A Visit to Nancy Addison's Bedroom!
Originally Published in Soap Opera Opera Digest: Ryan's Hope Special
(July 1977)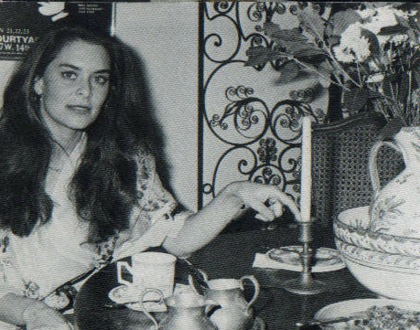 In a telephone conversation with Nancy Addison, lawyer Jillian Coleridge on Ryan's Hope, I found myself talking to a very charming, personable, and determined young woman.

Nancy, born an Aries, enjoys the strength her sign is traditionally said to supply its owners with. It gives her the strength she needs in her work, but does not dominate her personal life.

Asked what her feelings were about her role as the single woman in love with the married (and Catholic) family man, Nancy replied, "As far as my personal life is concerned, I wouldn't get involved. It's too complicated, too frustrating. I would spare myself that kind of pain."

When Nancy is not in the midst of emotional love and turmoil (or are they one and the same), she devotes some of her spare time to the study of karate! When she's not working on her white belt prowess, she is reading, and occasionally cranks out a little poetry. Nancy views her poetry as a release, saying that most of it is written when she is depressed.

Nancy loves her work on Ryan's Hope, and looks forward to broadening her area of expertise by performing in the theater, and in films. She has been a member of the Lab Theater Company for the past two years, and loves it!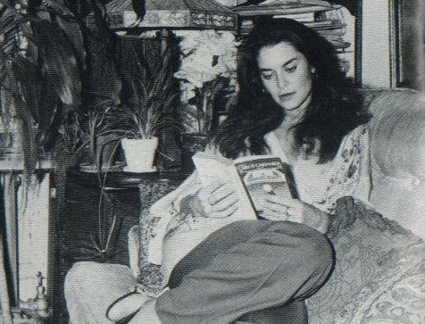 We talked a bit about Women's Lib, and Nancy informed me that, to her way of thinking, it's really not so much a matter of Women's Lib as it is "Human Lib." Nancy believes that men, just as much as women, need to have change. They need to grow and evolve, and "have a strong sense of self." She considers herself a feminist in that she believes women are, and should be treated equally. She was very disappointed with the failure of the Equal Rights Amendment to be passed, and attributes its failure to the fact that people were not fully and properly informed.

So there you have it! Nancy Addison, the petite, charming, knowledgeable, politically aware Arien woman. The woman who, even over the phone, comes across as being sensitive, loving, concerned, and very much in control of her own higher destiny.

©1977 Soap Opera Digest