Paul Gotthardt
The Fourth Child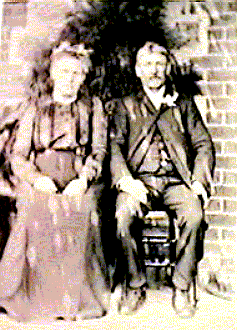 Paul Gotthardt was born on the 22nd May, 1861 at Birdwood, where he was also baptized, his sponsors being Johanna Schaepe, Anna Beck and Gottfried Wilhelm Zadow. At the age of seven he moved with his parents to Milendella, and hence most of his schooling was completed at Palmer.
In his early life his income came from general farm work, until at the age of twenty-five he married Matilda Pauline Hermine Wegener at Palmer, on the 6th September, 1886. They settled at Milendella but Gotthardt continued roving far afield to find shearing and general farming jobs, as he only had a small holding in Milendella and his shearing was necessary to support his wife and five children.
Later in life he retired to Mannum where at the age of 70 he died on 5th August, 1931. His wife died three years later. Gotthardt will be remembered by those who knew him for his kind and gentle nature.
Children

Back to start

Next child

Rochow Family Club Page

Where is the next Reunion?


� 2008 [email protected]

---
This page hosted by
Get your own Free Home Page