back to...
Rurouni Kenshin Halloween '99 - main page
Theatre - main page

Kenshin-Gumi Theatre
Aoshi vs. Yumi : Set 2
by Shinomori Aoshi


Here is set two. Aren't they looking more like they're supposed to?




BACK TO PAGE ONE!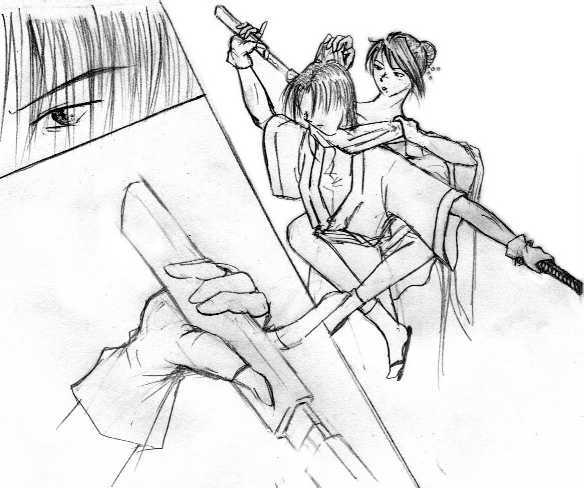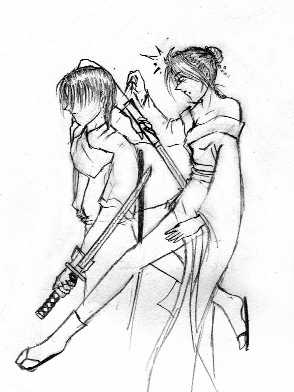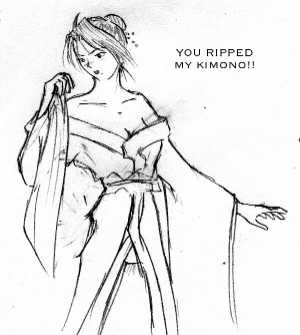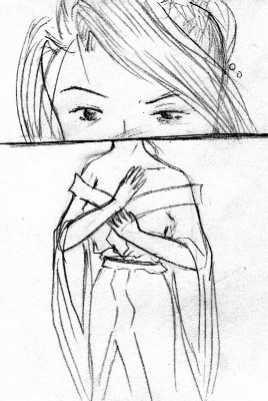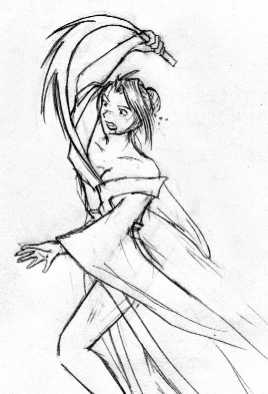 by the way, that's her little knife, not a lightning streak.
ONTO PAGE THREE!



Notes: How Yumi is able to keep her "little" knife hidden so well in her kimono is beyond me--I'm just basing this on the anime with no care taken into consideration on proportions or practicality. I just draw.