Medium Wave Alliance
Glimpses of AM Broadcasting's Early Years
If you're on a dial-up connection it will take 2 minutes for the images to arrive on your computer.
Hey, nobody said time travel would be easy.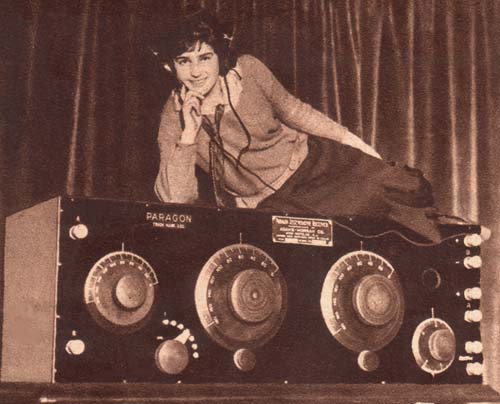 This giant radio was a prop in a Broadway play.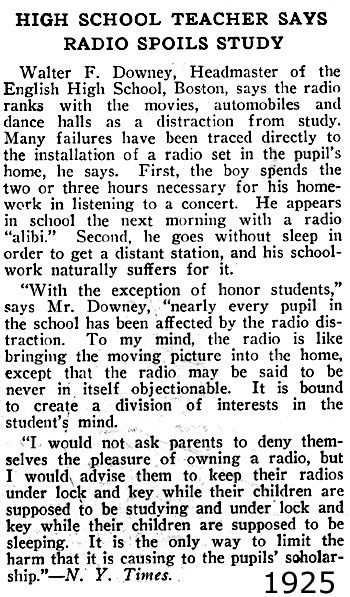 "DXing"– staying up late to hear distant signals– was a popular hobby.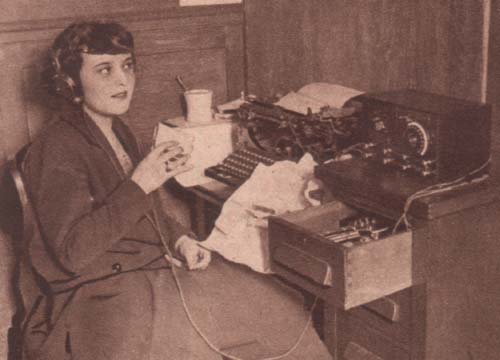 Apparently Agent Scully from The X Files travelled back in time
to hear a particularly interesting broadcast in 1926.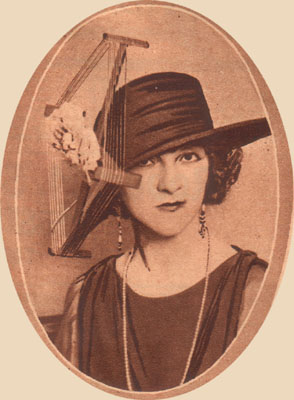 A box loop antenna makes a nice hat accessory.
This whimsical item shows how radio was on everyone's mind.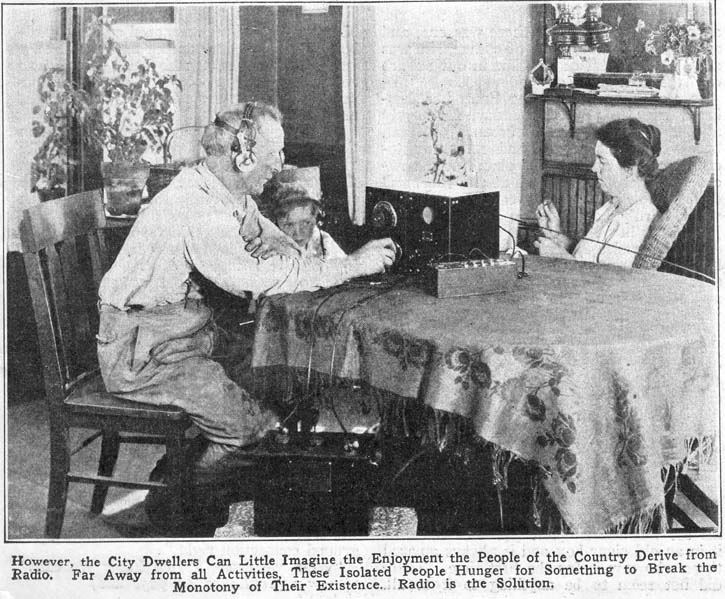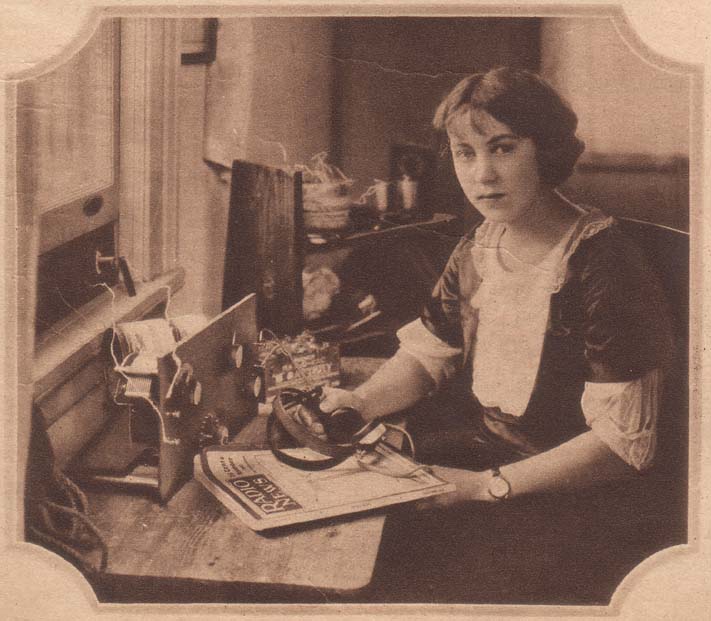 Female ham radio operators were rare.
They still are.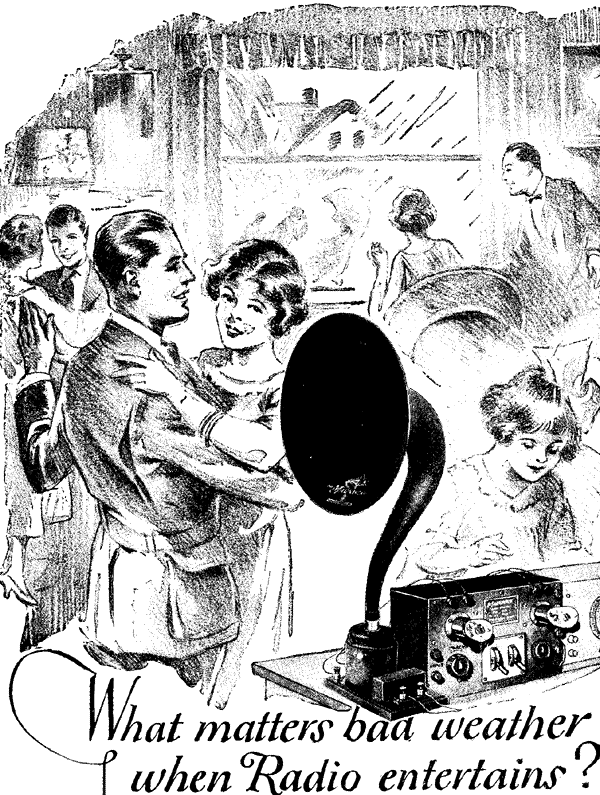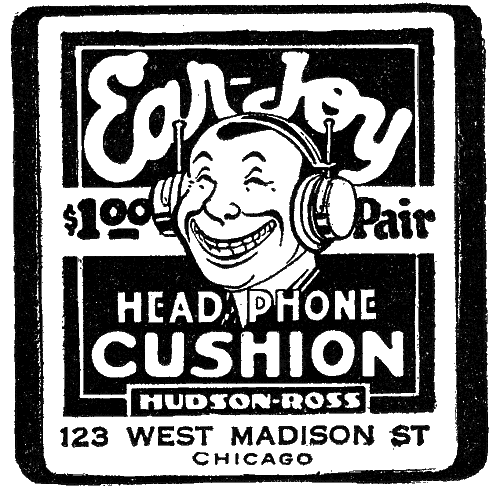 Advertisements tried to convince readers that there was a big difference
between various brands of electronic components and accessories.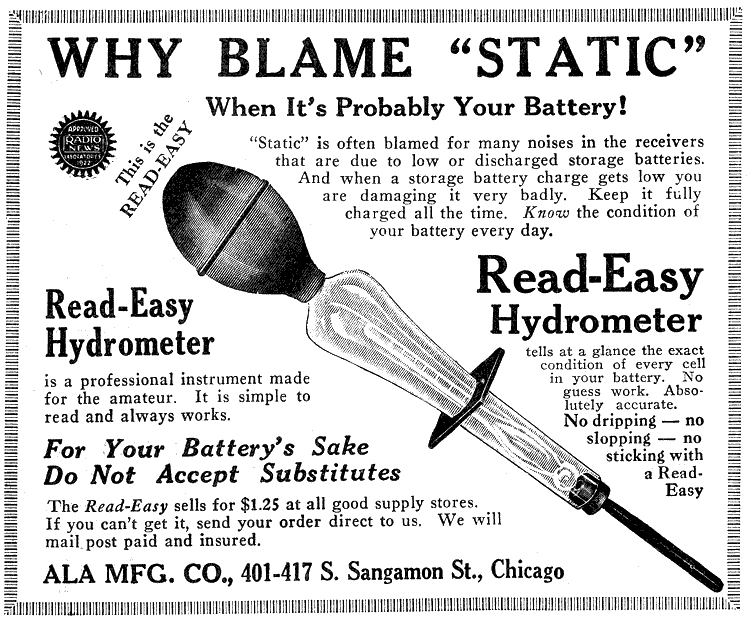 Maintaining a bulky battery was a necessary
chore for most radio listeners through the mid 1920s.


Most of the earliest broadcasters were located in the Northeast.
Trade publications inspired entrepeneurs to establish radio
stations and radio equipment stores in less populated states.


---
Lobby · Newsroom · Switchboard
---