---
Most home audio/theatre systems today consist of high end and high tech equipment. While it's not uncommon to see many competitors entering sound quality events, many use today's standard equipment in their cars. Many use MTX components, Alpine, Kenwood, Clarion, Orion, and many many more. I use to say, and even did on this page that this equipment couldn't be used to win, but after trying out so much equipment, I think winning comes down to speaker placement, and knowing how to tune what you have, as a badly tuned car that has the best gear in the world just will not cut it.
---
What I want to introduce people to though is stuff that isn't seen in everyday cars, or in the shop thats on every block. Most stores carry name brand, because thats what people have heard of, and thats what they want. Many surf around the web to find opinions on gear they have never heard of, maybe only seen in a competition car or in the Buyer's Guide that comes out from CSR or CA&E. It's sad to see that companies who make great gear such as Blade Audio go under because they aren't in every store. But, maybe thats why some people like them, and maybe thats why they are that good. They are not mass produced. At the moment, I run PPI amps in my car, a mass produced amp which I believe suits my needs just fine. All I am telling people to do is read about different things on the net, don't just take the word of your local store's salesman....it's very hard to find one you can trust.
---

(NOTE: All specs are in PDF format. You need Acrobat Reader to view these files. All specs are from the Madisound website and are also available there. All specs are for the respected companies home drivers. Each makes car drivers also.)

---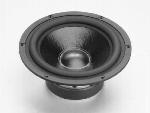 Vifa, 8" Woofer--Check out the Vifa Specs
Vifa is a fine product from a Dutch manufacturer. Vifa components are very rich in sound and are pretty well balanced between the mid and highs. Vifa is a pretty inexpensive line that is really a great product, especially for the price. I have also heard that they designed the OZ equipment made here in America so if you know anything about OZ, then you will know about how Vifa sounds.

---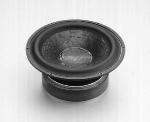 Scan Speak 5.25" Mid--Check out Scan Speak Specs
Scan Speak is the high end line from Vifa. These drivers feature paper cones. Excellent sounding drivers. A friend of mine use this in combination with a Dynaudio tweeter and hand-built butterworth crossovers and they sounded great. Scan Speak drivers were also used in the Soundstream Exact components.

---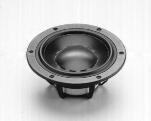 Dynaudio 6" Mid--Check out the Dynaudio Specs
One of the most well respected manufactures today. These drivers are used throughout many award winning systems. During any given event, you can see and hear these wonderful units. Dynaudio is like no other, no matter how you view them.

---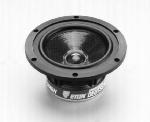 Eton 6" Mid--Eton specs coming soon....
One of my favorite lines of speakers is Eton. Eton is the high-end division of LPG. German made drivers, their top of the line units incorporate hexacone technology first used by Eton. Many have read about this company online as the 1998 Diamond drivers were Eton, and JL uses an Eton 4" midrange in their 3-way setup. I use their 4" home driver in my car right now. I love them. Eton car component sets are no longer availible in America, or not right now at any rate.
---

You can also check out specs on the following drivers:
Audax specs
Focal specs
Morel specs
Peerless specs

---

What some consider to be the best amp in the world, Genesis. Genesis is a very clean well defined amp, and is used by some of the best competitors around the globe. Peter Lufrano, Owner of the Autophile has said, "Well, the Milbert WAS my favorite amp. I used them in my system for a few years. But then I auditioned the Genesis Monoblocks. Immediately I replaced ALL of my amps with the Monoblocks. I have never heard another amp that can compare with the Monoblock......." The monoblock that Pete is referring too was built primarily to be the world's BEST car audio amp made. This amp is slated to put out 250x1 at 4 Ohms, but Pete has informed me that this amp can produce almost 400x1 at 4 Ohms and an amazing 1200x1 at 1 Ohm! Check out Genesis site for the Monoblock and their other fine amps.

Check out the Genesis Site at:

---
Zapco makes a fine amp, which I have used twice in the past. Zapco besides making probably one of the three best amps in the world today, also produce Equalizer's like no other, magnificent crossovers, and their own line of cable, the Symbilink cable to name a few things. Check out their site for other great products from Zapco.

Check out the Zapco site at:

---
Check out my links page for a few links to other fine audio equipment....