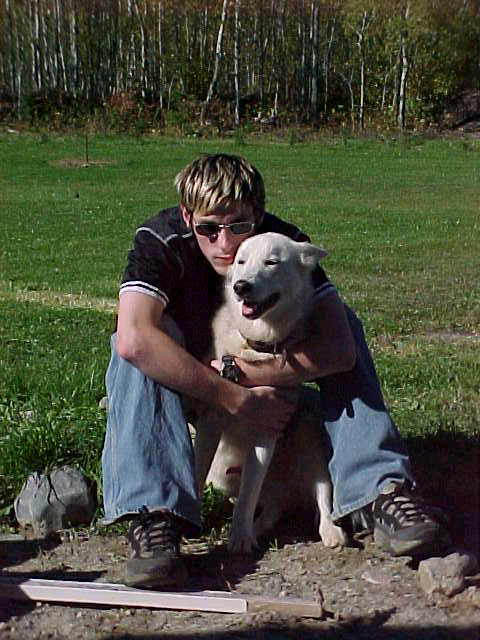 Above is a picture of me and my dog Timber. Ain't he just adorable??

Welcome to my page here you will find out information on me and my friends.


I enjoy hanging out with my friends and chattin' on the net. I am also currently playing a game called Majestic it's a very fun game!


04/05/02 Well I'm still here. I didn't end up joing after all. I guess that they didn't really need me. So anyway I will be updating this site as much as I can. Give me suggestions on what you think I should add. Ok??

Here is a short list of ways to get a hold of me.


AIM: NghtHntrJes
ICQ: 5594019
MSN:

[email protected]

Yahoo!: Shrapnel_97 or NightHunterX


My links page.
My MP3s list.
For a list of my bands songs and info on my band go to
The Wolf Pack's Den

Some of my friends
Here you can see my The Sims Page.


---