LP

WHAT ARE records

"compassionate Fascism werks"
track listing:
1. Nicky Fuerte
2. the Someways
3. There is No Jef Here
4. Aurora Borealis
5. The Candy Song
6. Man Or A...
7. Broken Hearted Josh
8. You Rascal
9. WHACK!
10. Radio Havana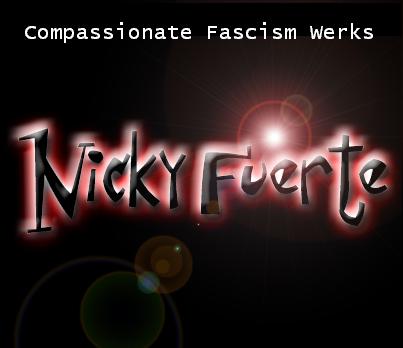 cost: $5

(i've been told it sounds quite exceptional for a garage band... i mean, it sounds PROFESSIONAL.


of COURSE you can pick one up at a show...

or you can send $6 (its only an extra buck for S&H) to...
C/O Nicky Fuerte
103 Oyster Cove Rd.
Yorktown, VA 23692


maybe like... another 3 (lbs? euros? franks? steves?) for shipments out of the country.