spain
After getting a bit sick of work in the uk, I randomly decided to head off to spain in Mid April. England is the home of cheap airfares, so within minutes I'd booked return tickets to Barcelona for the princely sum of 60 quid. As I made my way around the country in a big loop, I became increasingly jealous of the Spanish approach to life. Get up around 10, do an hour or two of work, drink whilst warming up for lunch, eat lunch for two hours, sleep for three hours, do another four hours of work, then start drinking and eating in preparation for a light dinner, then go out drinking and dancing until the early hours!! Having left behind cold wet English days, I was suitably impressed by the 18 days of perfect sunshine that Spain laid on for me.
BARCELONA
Barcelona, my first and last stop, is a vibrant mix of old and new and rich and poor. Its laidback feel is set by the extraordinary architecture of Gaudi, whose public works seem to have inspired the people to enjoy life. Of course when I arrived at 1 am and had to walk through dark and forboding alleys to my dodgy hostel, my first impressions were more along the lines of "bloody scary stupid city".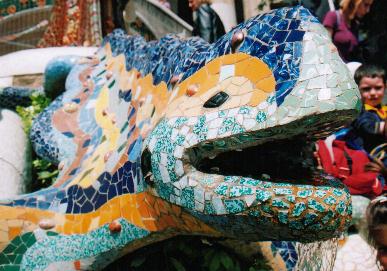 gaudi's famous lizard in his stunning parc guell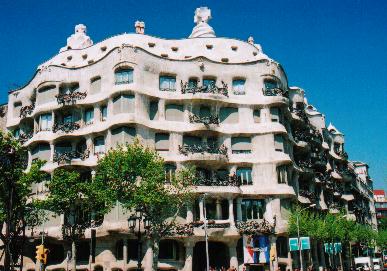 His extravagant apartment block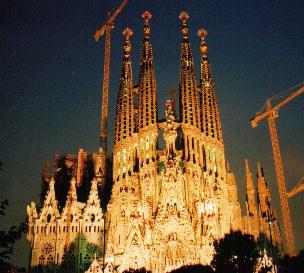 sagrada familia; gaudis most audacious project, still being constructed.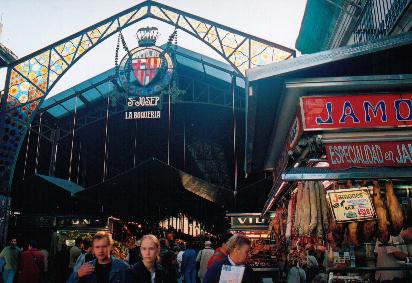 the main market hall on las ramblas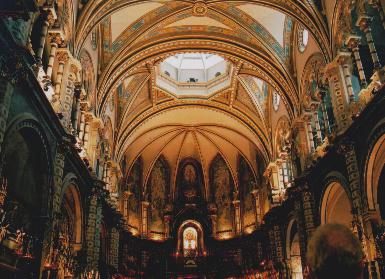 the interior of monserrat's beautiful monastery (pity clouds covered the actual mountain)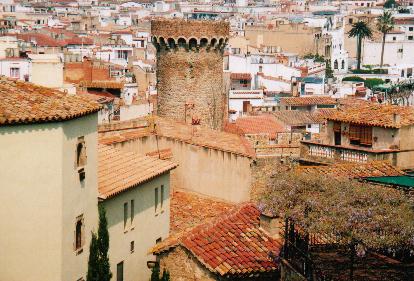 Tossa de Mar, on the costa brava north of barcelona was a pleasant seaside day trip.
SAN SEBASTIAN
An easy night train brought me to the atlantic coastal town of San Sebastian. Its old city, literally filled with bars, was in between a beautiful calm bay on one side, and a pumping surf beach on the other. It was here, on a weekend that Spanish nightlife was at its best. Most people didnt even think about dinner until 11pm, but a long, lazy afternoon of tapas and cerveza meant you werent going hungry.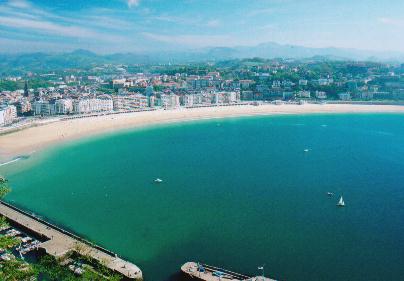 the bay side and its long sunbaker filled beach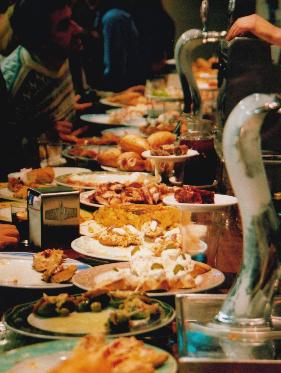 tapas anyone? this bar had the best finger food I've ever had.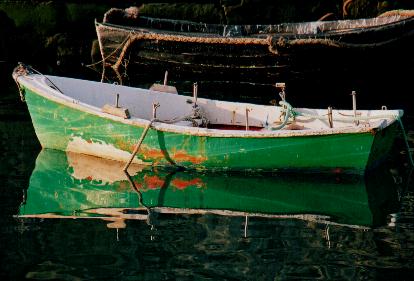 I got off the train at dawn, so I took some time taking pics at the harbour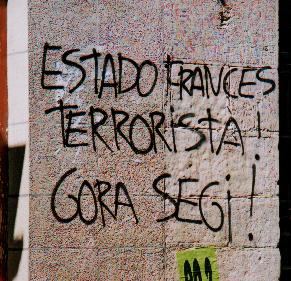 It's not all beer and skittles however... San Sebastian is one of the homes of the Basque separatists, ETA.
MADRID and TOLEDO
Madrid, although not having the same vibe as other Spanish cities, did have some superb art galleries and beautiful parks, making it a good spot just to hang out for a while.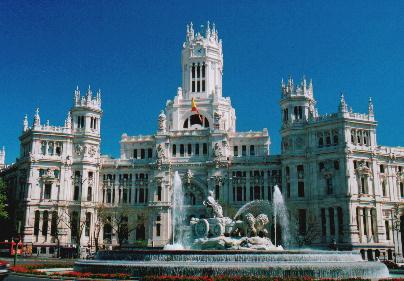 How's this for a post office?!!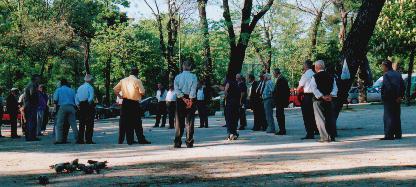 Spain is a very community oriented country. These guys are playing bocce in the park.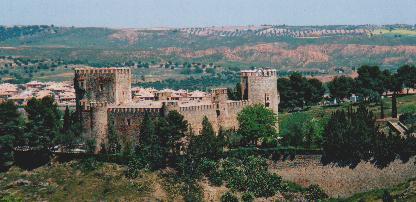 I did a side trip to the mediaeval hill top town of Toledo, which was beautiful, but too overrun by tourists for me.
GRANADA
Granada is a fascinating town in the South of Spain. The town owes its unique appeal to a blend of Jewish, Moslem and Catholic influences, and is dominated by the incredible hill top moslem fortress, La Alhambra. Being a student town, Granada is packed with bars and restaurants, and its population is an eclectic mix of conservative and radical.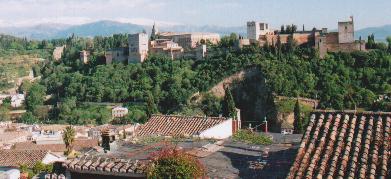 Looking over the Jewish quarter, to the hill top Alhambra, with the Sierra Nevada mountains as a backdrop.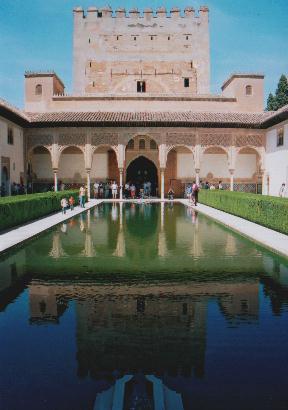 La Alhambra was probably the most amazing collection of buildings I've seen.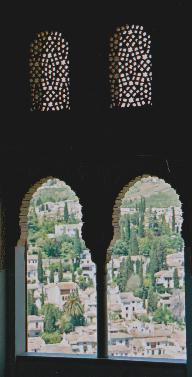 The detail in the windows and doorways in the Alhambra was breathtaking.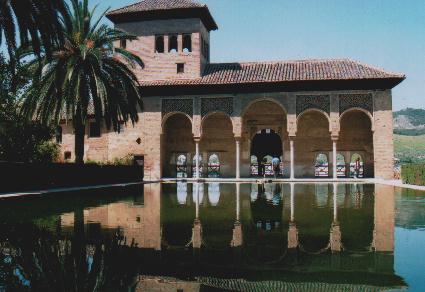 Imagine having this place for a holiday home.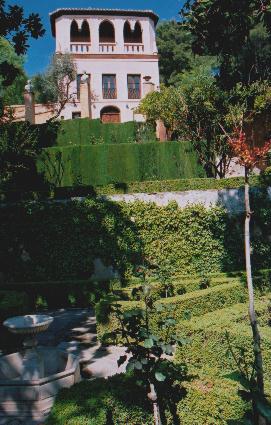 The other part of La Alhambra was a huge manicured garden - the Generalife.
All photographs copyright nick taylor 2002.