more italy photos
cinque terra
We left the suprisingly trendy pisa and headed northwards to 'la cinque terra'. These five coastal villages, linked by the famous walking track, were built hundreds of years ago and are relatively unchanged from the days when they were dependent on the terraces of lemons and grapes for their survival. These days tourism provides the major source of income, but the terraces are still farmed in the traditional way, and the region is well known for its apertifs and dessert wines. The villages, perched precipitously on the edge of the cliffs, are stacked with stone dwellings climbing over each other for a piece of flat land. The walk between them with a storm brewing in the distance was made even more pleasant for Rafe and I by a bottle of the aforementioned local Limoncello!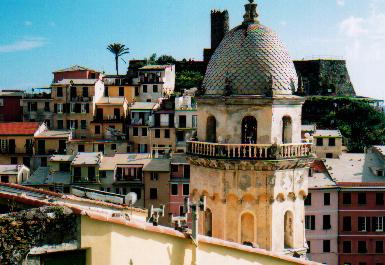 Vernazza and its castle in the background.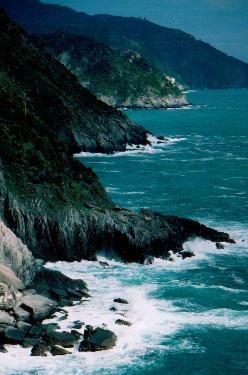 looking south along the coast from vernazza
sunset at vernazza. we were staying in the building in the far corner of the piazza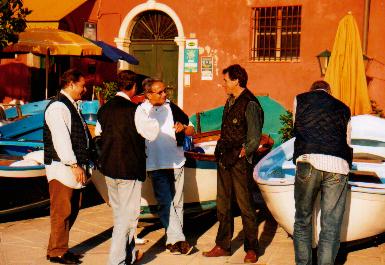 locals chewing the fat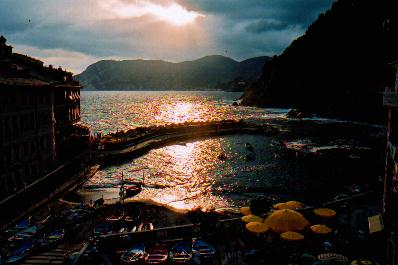 view from our window. I love it when a plan comes together!
venice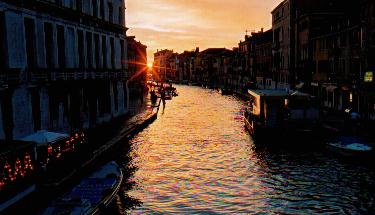 this was literally our first glimpse of venice after getting off the train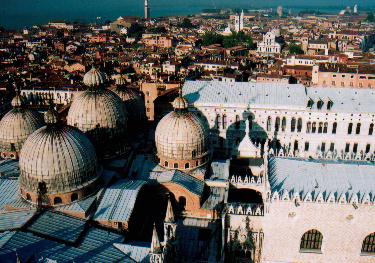 overview from the sanmarco cathedral bell tower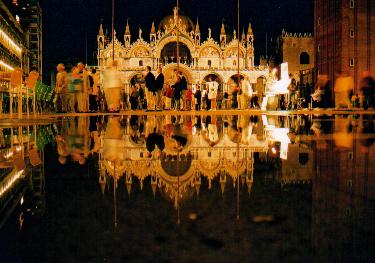 San marco square occasionally floods when the tide comes in.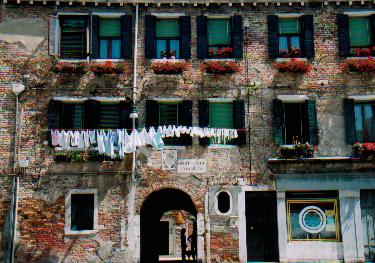 The back canals, bereft of tourists, have signs of normal life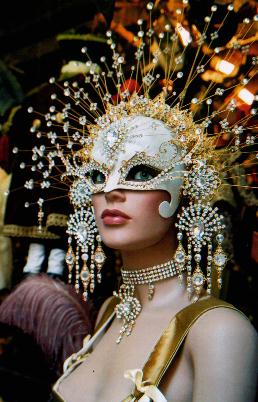 unfortunately we were 5 months too late for carnivale. this is one of the masks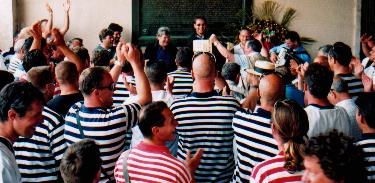 I was in the right place at the right time to get this snap of gondoliers industrial action.(their singing was superb)
trentino province
Having said goodbye to Rafe in Venice, I headed to Trento in the North of Italy, which I used as a base to explore the spectacular Dolomites mountain range.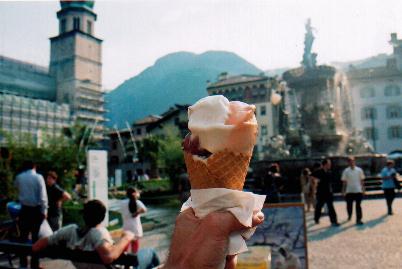 mega gelato in the town square in Trento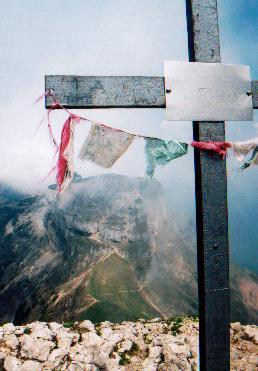 on top of the first of the 'tres cima'. Only 2 to go and only 2 hours till my bus leaves..woops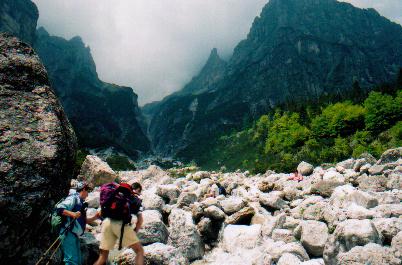 My new Italian friends lead the way half way through a killer day hike in the dolomites.
all photographs copyright nick taylor 2002.