greece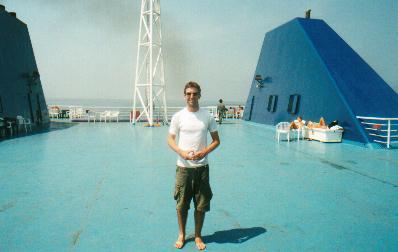 Kicking back on the perfectly still Adriatic on the way from Brindisi to Corfu.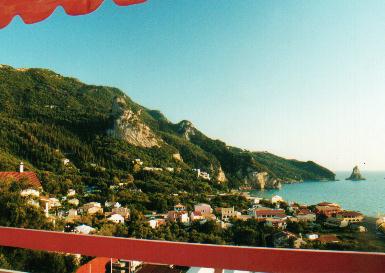 Not a bad view of the beach I stayed at on Corfu.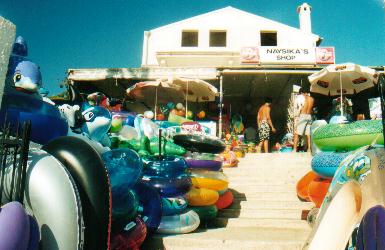 Naysika sells floaty things.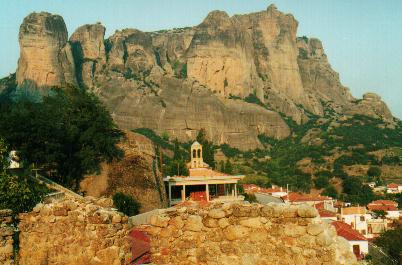 The mind blowing world heritage listed Meteora rock formations.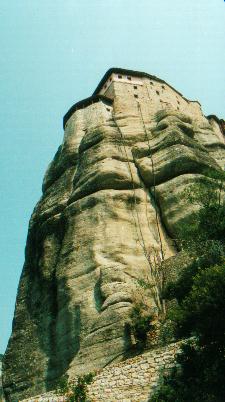 The monks would be hoisted by cargo nets up and down from their lofty perch.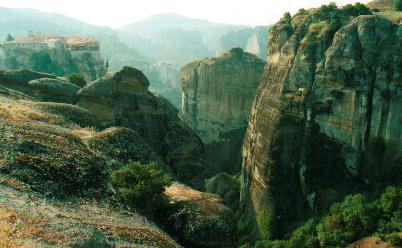 The monastery in the background was used in a James Bond flick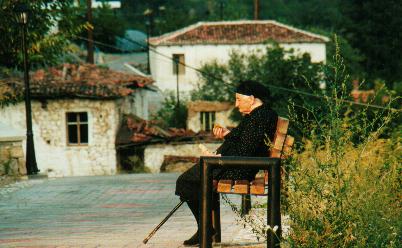 Contemplating a spinach and fetta roll.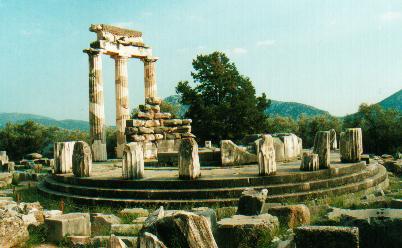 The tholos of Athena at the spectacularly located Delphi.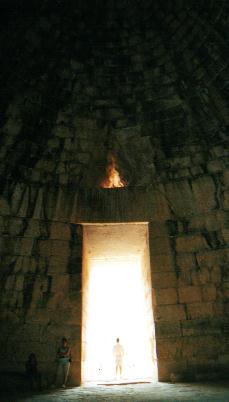 The huge underground Tomb of Atreus at Mycenae.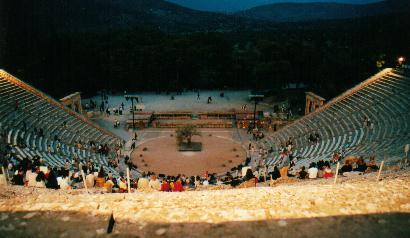 At the theatre of Epidavrus for a greek play...Zeus let fly with all his power about half way through, didn't matter though, it was all greek to me .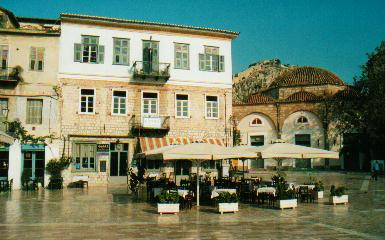 The charming ex-venetian town of Nafplion. In the background is the huge fortress the Venetians spent decades building, only to be ransacked by the Turks about a year after its completion.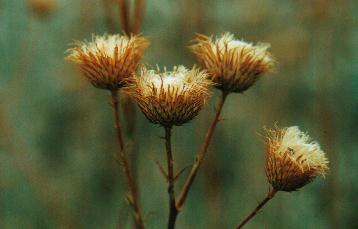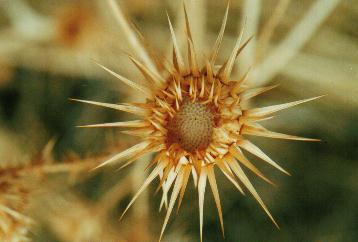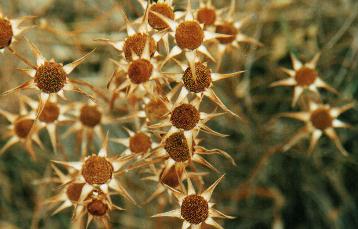 Some "dried" flowers from up at the fortress.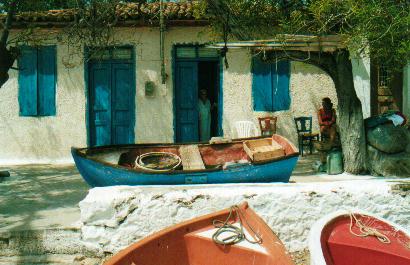 Seaside house at the beach town of Tolo.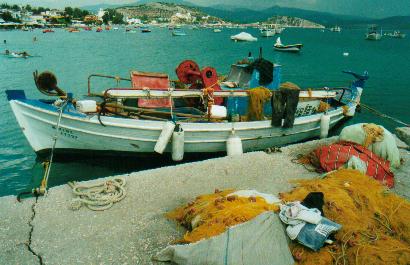 Fishing boat in Tolo bay. Not much wind for sailing my hired dinghy unfortunately.
Athens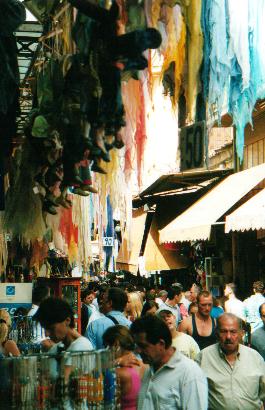 The huge and grotty flea markets at Monstiraki.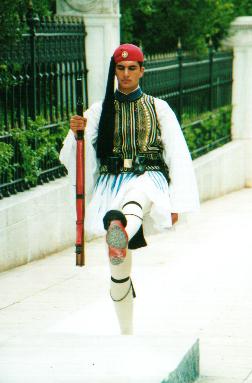 The terrifyingly ornate palace guards.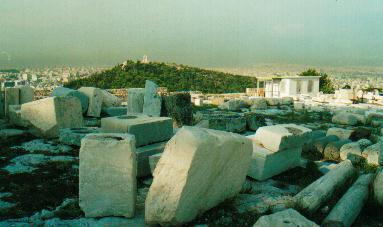 Athens from atop the acropolis. That brown stain is smog, and yes, the buildings do go on forever.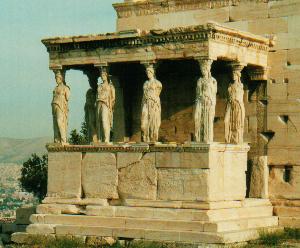 The Erecthion with its 6 maidens (actually plaster copies)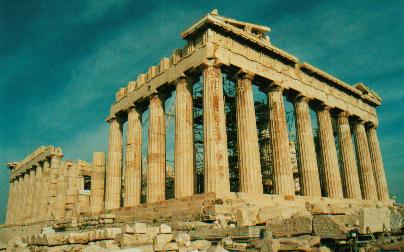 Despite the scaffolding, the Parthenon still retains the poise of its glory days.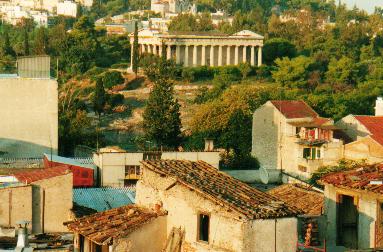 Haphazard housing on the doorstep of the agora and its elegant Temple of Hephaestus.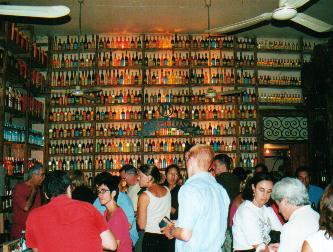 The entire range of Bettos ouzo backlit in the bar of the same name.
All photos copyright Nick Taylor 2002.