france
LES TROIS VALLEES
After working solidly for about six weeks in the busy NHS, I was ready for a break. Luckily, my friends from home, Ant, Bin and Chris had some time free as well, so we searched the net until finding a great last minute ski holiday deal. Before we knew it, we'd landed in Geneva, and were on a bus heading for the French Alps. As part of the package we were staying at one of the villages in the three valleys ski area, Courchevel 1650. This ski area is absolutely monstrous by Aussie standards, with a lift pass covering 700 km of groomed trails and over 200 lifts. Given the fact that it had dumped snow two weeks prior to our arrival, we were in heaven!!!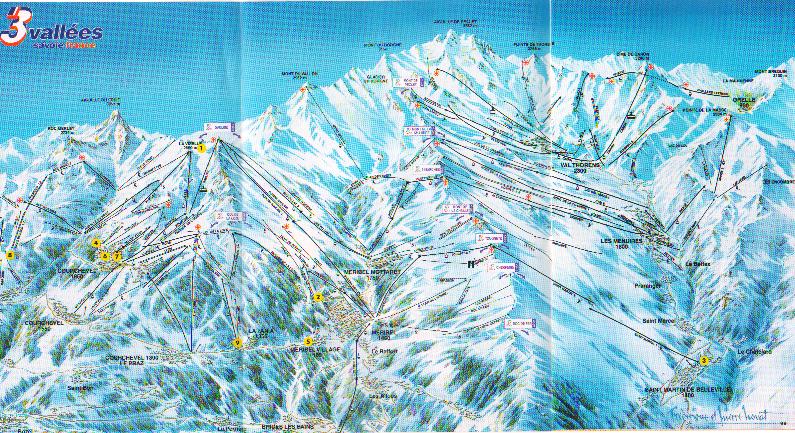 Trail map. Courchevel 1650 is far left. Val Thorens far right. Each valley is as big as the NSW ski fields!!!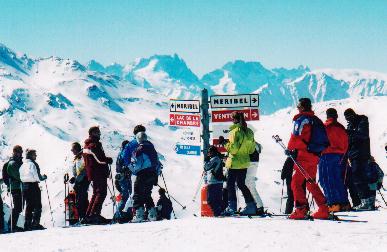 Which way to go? No need to ski the same run twice!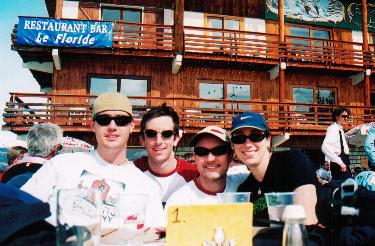 Chris, me, Ant and Bin outside our chalet.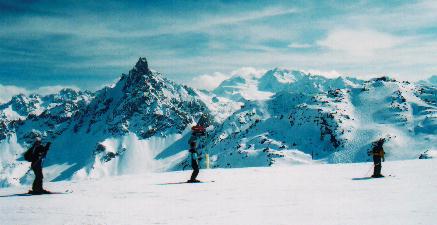 Just stunning scenery everywhere.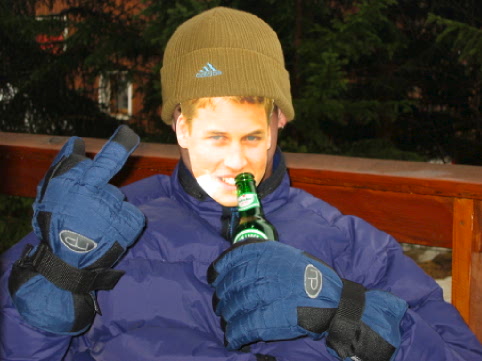 By the time'prince willy'joined us for a beer he was fed up with "the f...n paparazzi". Photo courtesy Ant Litzow.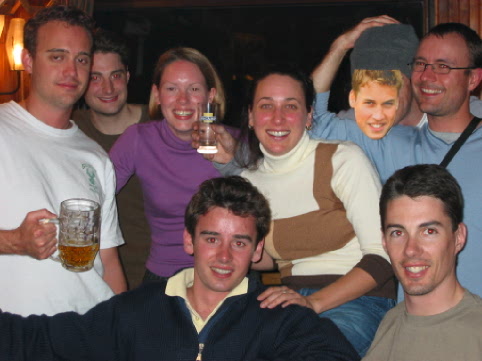 Although he warmed up a bit in the bar at Le Floride. Photo courtesy Ant Litzow.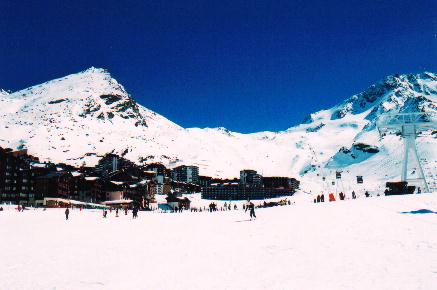 Looking up at Val Thorens village. The gondola took you up to a glacier at 3200m!!!!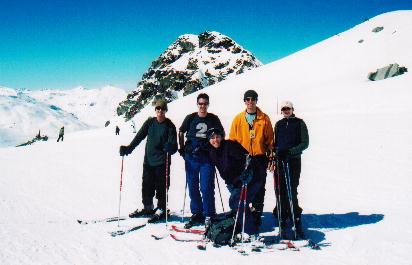 Chris, Jake, Bin, me and Sam on the glacier. Chrisso was a champion at his first time skiing.
PARIS
Whilst working in Gillingham, Kent, I had a three day break between shifts in the atrociously busy ED. It was on a Friday arvo, after running three ks to get to the train to London, then jumping on the Eurostar to head to Paris, that I realised how conveniently located England is for European sojourns. I couldn't quite believe that I was "just popping over to Paris" for the weekend. As it turned out, spring had just arrived, and the city was more beautiful that I had imagined possible.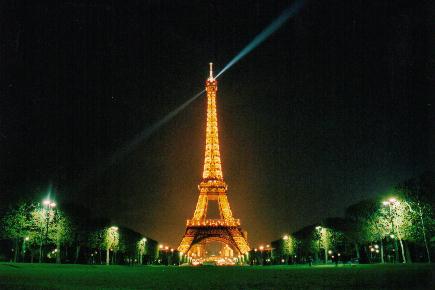 Le Tour at night. I had just spent three hours at the top waiting for sunset!!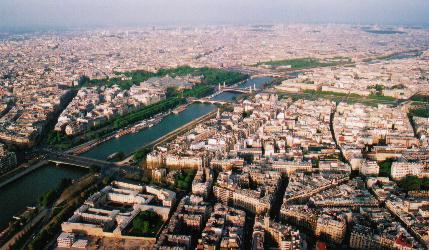 Paris, looking along the Seine from the Eiffel tower.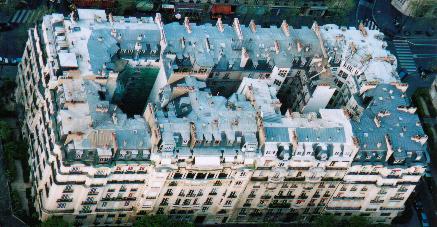 The typical Parisian apartment block from above.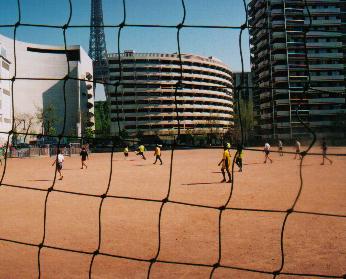 Not much space for soccer in the city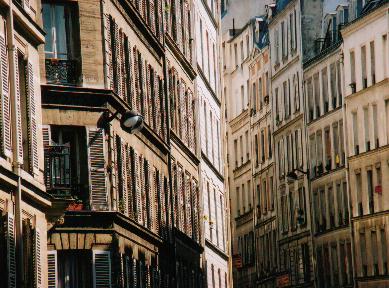 Montmarte apartments. I loved wandering around this suburb.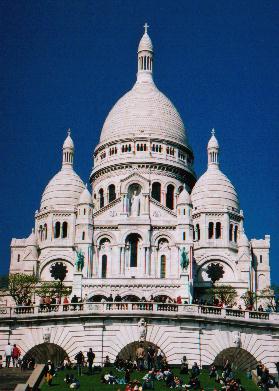 The Sacre Coeur cathedral in Montmarte.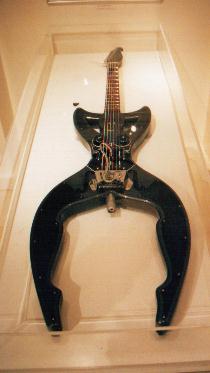 Guitar at the musee de l'erotisme in Pigalle.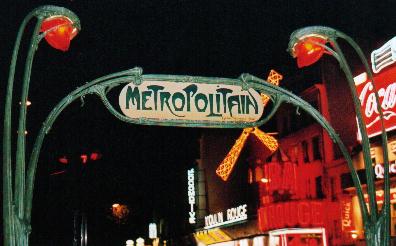 Metro Blanche, with the moulin rouge behind.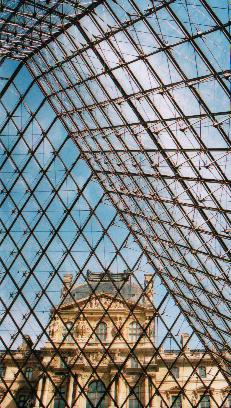 At the louvre.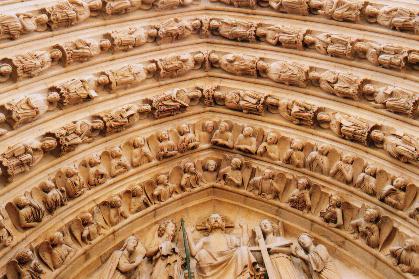 Entrance arch detail at Notre Dame cathedral.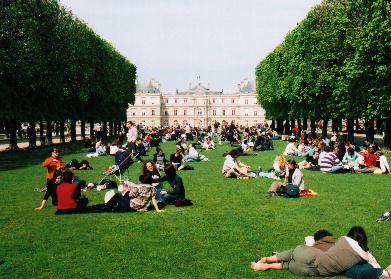 Soaking up the sun in the jardin de luxembourg
COTE D'AZUR & LYON
At the tail end of my Italy trip I headed up through the South of France, spending a day or so looking at the famous French riveria before heading via Lyon to Switzerland. Having been prepared by watching 'lifestyles of the rich and famous' as a kid, I was pretty disappointed with what this section of coast had to offer the average backpacker. The beaches were universally crappy, and the whole thing looked a bit, well, tacky.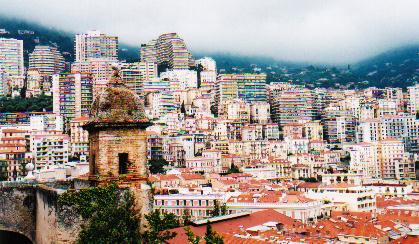 Monaco was certainly impressive from a building density viewpoint.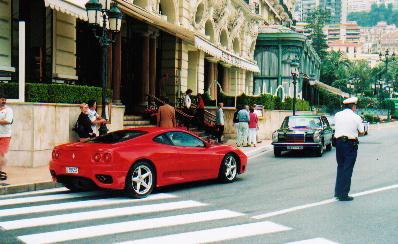 Park whereever you like at the Monte Carlo casino...as long as its a ferrari.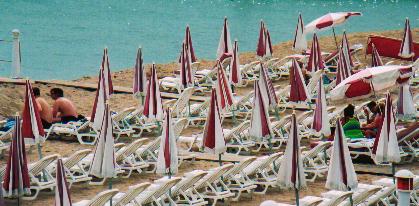 The beautiful people had a day indoors at Cannes due to some patchy cloud cover.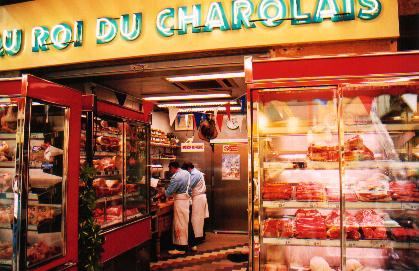 One of my favourite snaps. Butcher in Cannes.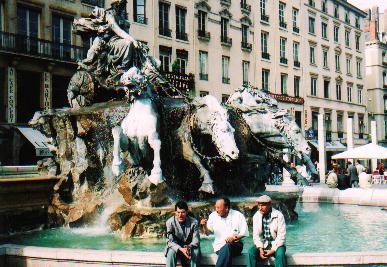 Lyon was a vibrant 'student town'. This fountain was designed by the same guy who did the statue of liberty.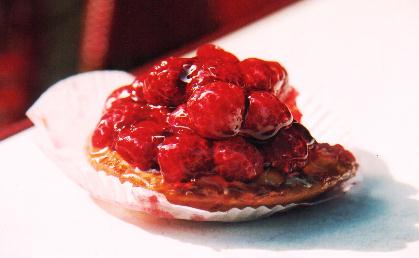 Of course anyone who knows my addiction to raspberry tarts knew I couldnt let this mouth watering opportunity pass.
All photos except those mentioned copyright nick taylor 2002