croatia
I arrived in Zagreb late at night with a couple of eccentric Finnish guys, and within minutes the charm of this once war torn city had erased our memories of the 7 hour wait at Nagykanizsa 's (Hungary) nondescript train station. The next 10 days in Croatia were constantly surprising, as I discovered wonderful old cities, friendly people, and, best of all, fantastic scenery.
ZAGREB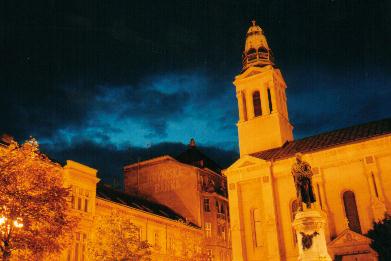 Zagreb's main square at night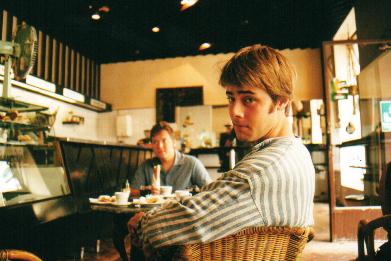 My Finnish friends in a 50s decor cafe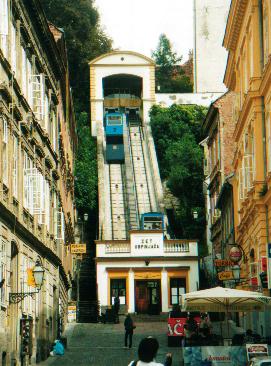 Probably the shortest cable car in the world..connecting the old and new towns.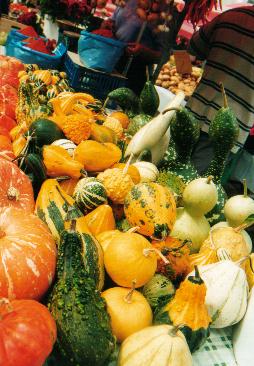 squash o'rama at the daily F&V markets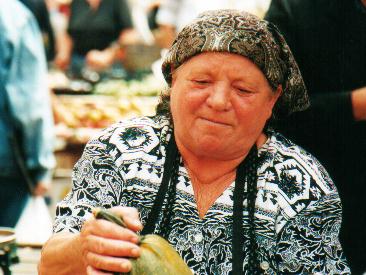 Traders come from the surrounding countryside to sell produce.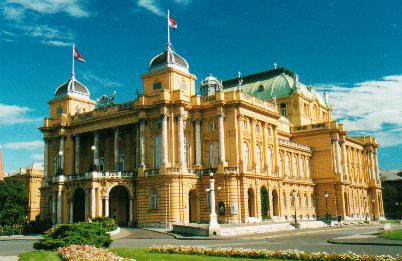 The city went through an architectural renaissance in the 1800s
PLITVICA NATIONAL PARK
This World Heritage area is truly one of the most beautiful places Ive ever been. Situated in karst hills in the middle of Croatia, Plitvice lakes national park contains 20 km of crystal clear water pouring over countless waterfalls into amazingly still pools. The water was so clear you could see fish and plants like in a huge aquarium and around every corner of the boardwalk, there was another spectacular scene to absorb. No captions for this lot.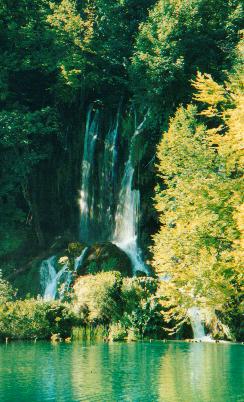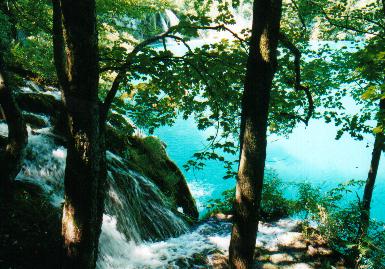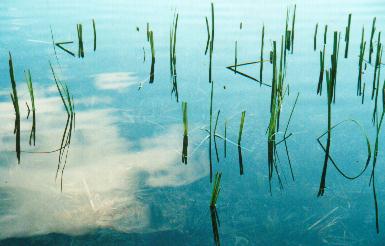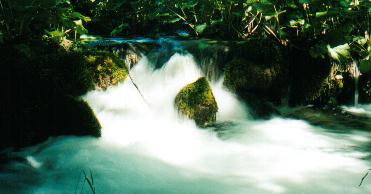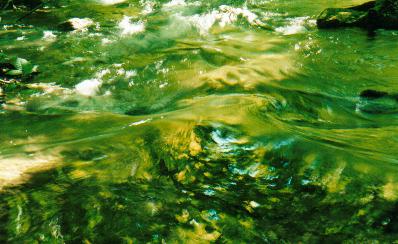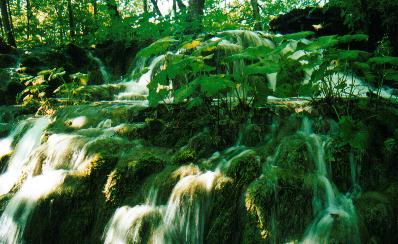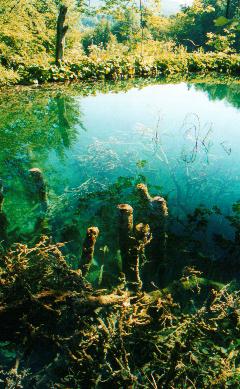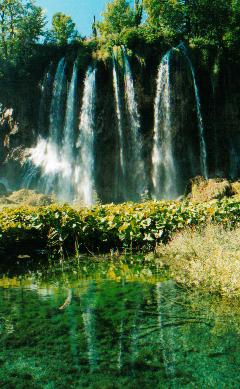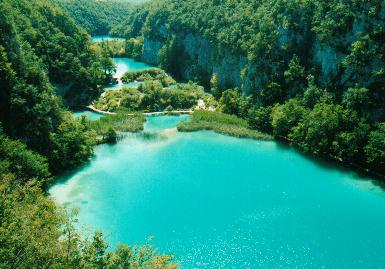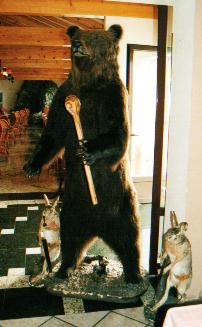 Bizarre bear and rabbit thing at a road side cafe.
SPLIT
Split is a bustling coastal city with a Roman past. It provides the jumping off point for the Adriatic islands, and is dominated by Diocletian's Palace, one of the best preserved collections of Roman buildings in existence.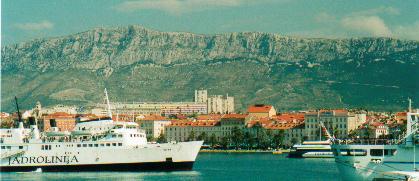 Split from the ferry. Diocletians Palace fronts the water.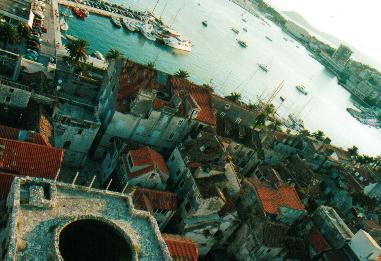 Looking down from the bell tower.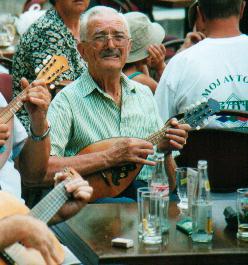 Impromtu music session at a cafe.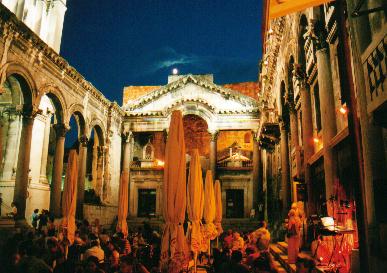 Moon rising over a roman temple with a Oszjusko beer in my hand....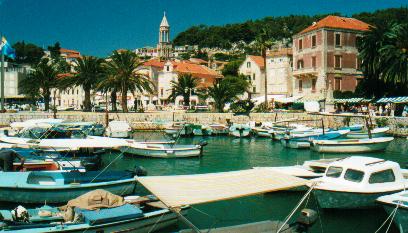 Hvar island.... a playground for wealthy Italians.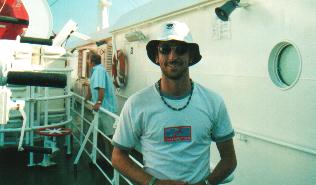 Sporting my "Eastern European" look on the Hvar ferry.
DUBROVNIK
This beautiful city consists of a large sprawling modern bit and a beautiful walled old town, which, despite being heavily shelled in the recent war, has survived largely intact. It is the only town in the world still fully encircled by mediaeval walls, and its combination of history and stunning beaches made this a high point of my trip.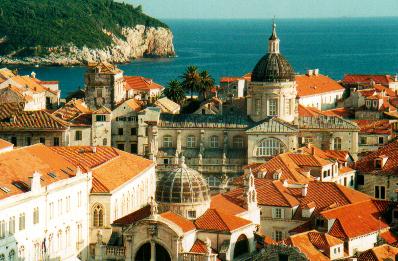 The cathedral (taken from the city walls)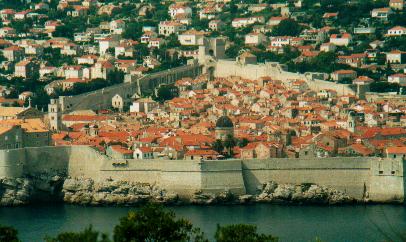 Looking across to the old town from Lokrum island.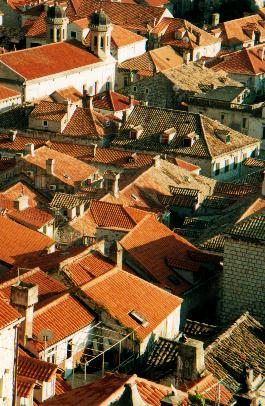 After the shelling, the famous terracotta rooves are a mix of colours.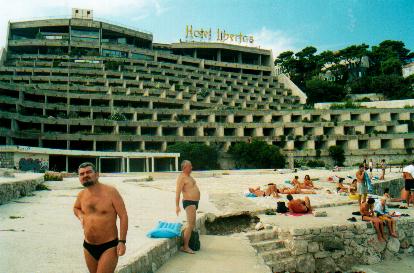 One of the more infamous war victims. Hotel Libertas has been left as is due to bankruptcy of its owners. I still managed to find a glossy brochure in the bombed out foyer.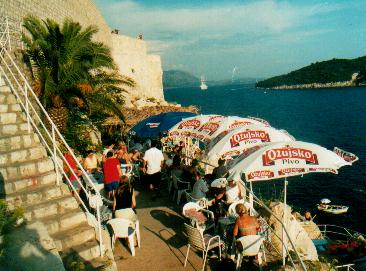 The 'cliff bar' where I spent much of my time.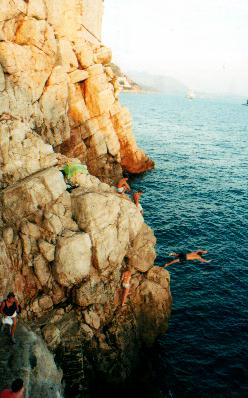 The bar was a great place to dive off from.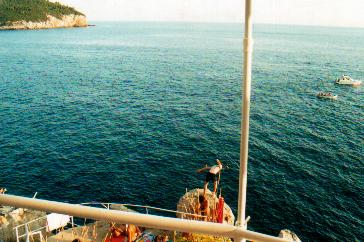 Thats me mum, from about 15m. My mad French companion jumped from about twice this height, earning him a standing ovation from the gallery!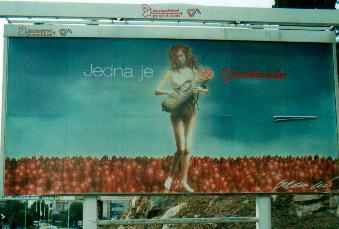 This is an ad for sausages... there were some wacky ads in Croatia.
All photographs copyright Nick Taylor 2002