Wow it has been a while...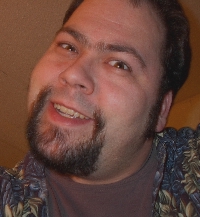 ---
2006 is kickin' my ass. I don't have a lot to say at the moment I just wanted to put up something different here for a place holder.

No commercialistic or consumeristic things to put here in this space at the moment. I just want to send some love out to all who could use it.

I'll be restringing my guitar(s) soon enough. Something good may come of it or maybe not. At least it'll be something.

Alora and Viktor are doing well and I have many more pictures to add to their part of this place as soon as I get off my Duff and Just Do It.

Love to all
And still stay outta the mall.
Nathan
---
My children have photos here they are:
---
Do you like to laugh? Click on over to my Fav. Linx section and check out the new entry or two.
---
If you haven't had a chance yet check out Collective Ink Tattoo, proprieter Jeremiah D'Giovanni. The man does some serious work. He's the only man I would pay to punish me.
---
The greedy ass record companies have relented for now and the streaming has been reinstated click here to hear the newest in good music (and probably some crap too, hey you gotta take the good with the bad bud).
107.7 the end!
---
People who have, at one time or another and even presently, made a completely positive and appreciated impact on my life.
Jesse "Dammit N8, you Suck!" Youker
Lovely Lara Putnam
Jeremiah "Extraordinary Ink" D'Giovanni
The Incredible High Flying Killeens
Carl "Big Poppa" Putnam
Darren "DareDevil" Burt
Wes "Smokin' Bootz" Martin and Pauline "We can use this" Martin
Big Justin "Iceman" Rosekranz and his SuperFly Nadine
Brit "The Man" Murray and Gina "Gotsa Plan" Johnstone
Steve "Rorshach" Edwards
Jeremiah "BUST A MOVE-ATHON" Johnson
Big? John "RPGz kick ass" McCraney
Steve "I'm too punky for my hair" Fleminger
Nate "Gimp Love Lowrider" Felton
Matt Brimmer (and his entire clan)
Jason "Lemon Drop!" Francisco
Big Ole "Neck Snappin'" Tom
DragonPunching Doug
Damon "Old skool love"
Akarin (Ak...arin, Ak...uma? Coincidence? I don't think so!)
Anthony "...And then her dog walked in..." Liyab
Andy "Where's G. Stephani at???" Wuerfel
---
Founding Member and Acting
(Dude, even ZZTop want to forget that record w/ Velcro Fly on it why in the hell is this crazy ass radio station based outta this town I'm living in playing this garbage? Sorry are you still here? Time to go home, Parades over Jackass.)
President BaconBusterz of America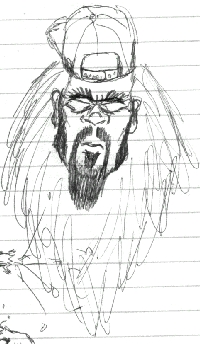 Big Badd Violent N8
---
Thank you for visiting us at:
VIOLENTN8.COM

Ya'll Come Back Now Ya Hear??