Here are pictures of my cruiser at various stages:
Complete:
It has about 5 inches of lift from 2.5" man-a-fre springs, shackle reversal and raised rear shackles, and a little body lift. A stock 350 with a quadrajet replaced the F motor. The rear springs are moved back 3" to make room for a TH 350, 3 speed t/c, and a NP203 gear reduction box. I'm using the vacuum linkage for my four-wheel drive and dual levers for my t/c high-low and the NP203. It has a '78 front and rear end w/ disks up front. A GM master cylinder and booster provide the power. I now run 35X12.50-15 Goodyear MT/R's on 15X8 aluminum wheels. I am using a Howe aluminum radiator with a Edelbrock Victor water pump and a steel mechanical fan for cooling.
This is the cruiser soon after I bought it in 1991. At this point it had been sandblasted, primered, and the buckets were added.
Brauc finishing body work: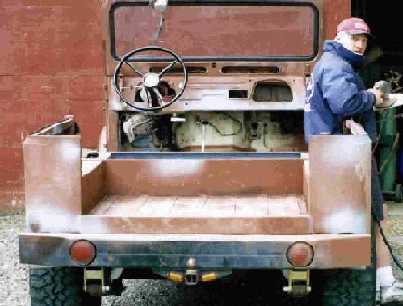 Here is the custom box we built behind the seats. It also served to replace the small spots of rust in the rear wheelwell: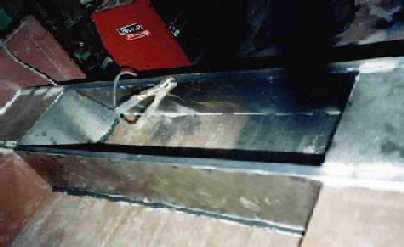 Post-painting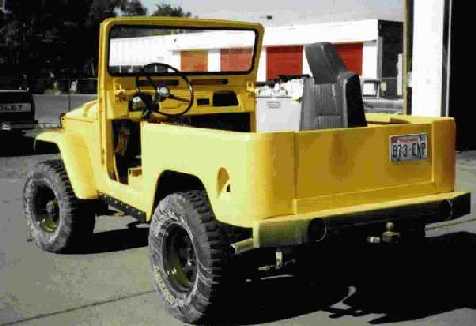 Post-body work: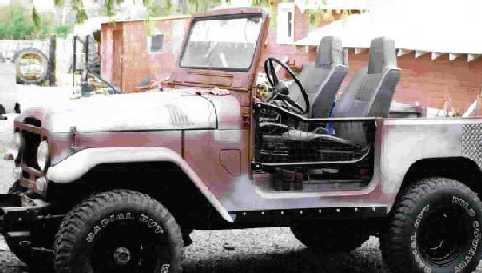 This shows the rhino-lining that extends up over the dash: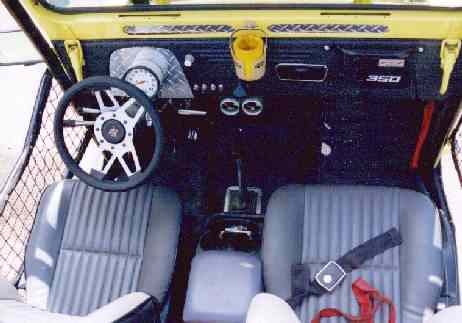 Here is the spare tire/gas can carrier I found: Carrier
Saginaw PS conversion
Cruiser Links:
A good landcruiser page: http://www.off-road.com/tlc/
More cruisers at: http://www.crusherworld.com

09/08/02 09:40:20 AM