I recently converted to a saginaw power steering system. I used a box from a late 60's Chevy Bel Air. I obtained the tilt column and all the steering driveline from a Buick Sedan. I was able to lengthen the stock steering shaft and use all the parts from the buick to finish the conversion. Total cost was in the neighborhood of $150 including a rebuilt steering pump. I shortened the stock relay rod and the old Toyota tie rod ends fit very well into the buick pitman arm. I used a die grinder to enlarge the pitman arm hole slightly.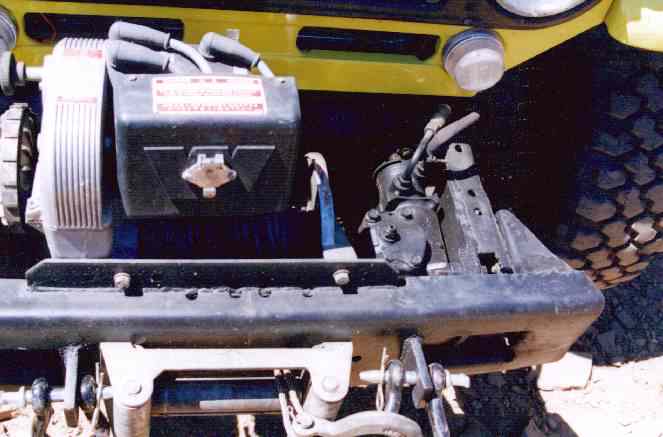 This box is a 4 turn box.
I wanted to show this picture to demonstrate that there is plenty of room to clear a Warn 8274 and the saginaw box.
Cruiser Links:
A good landcruiser page: http://www.off-road.com/tlc/ (my cruiser is in the reader's rigs also)
More cruisers at: http://www.crusherworld.com

09/08/02 09:37:27 AM