You are welcomed to this, the first issue of New Riot Magazine, by the dedicated team of editors who have spent the past while compiling it. This pilot issue is intended to be a sample of what is to come. A unique mixture of satire, topical issues and the plain weird await you in the next issue.
Our aim is simple, to provide free press to young people, who we believe are not being represented by existing publications. We are an independent publication, not linked to any organisation or grouping, and we are proud of our independent views.
As for now, the editors wish to remain anonymous for various reasons, but look forward to bringing you an extraordinary issue in the not too distant future. If you feel like getting involved... details are below.
Thanks for reading, The Editors.
__________________________________________________________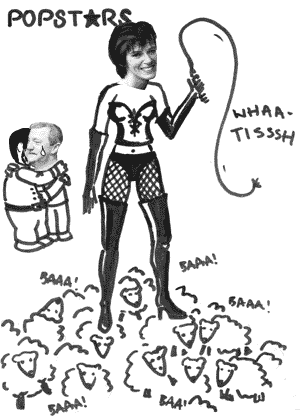 - By Jessica Pierce

Contents:
Named & Shamed


"tHe breast implAnts for the HockEy tEam, oUr schOOl fees PaY for, Are being put to goOd Use"
The picture of LUKE WOODS above was anonymously submitted at: [email protected] ___________________

WE WANT YOUR INPUT... HAVE ANY VIEWS, OPINIONS OR ARTICLES??
>>Send them to<<
[email protected]