Email: NewfyWannabe@Hotmail.com
Welcome, my name is Jason but my friends call me Chops. You can find
pictures of me and my friends, some of my poetry, my lyrics to music I've
written and other things.

I AM CANADIAN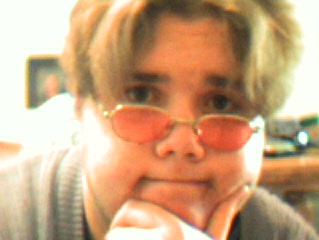 Here is the one place Iwant to travel to in Newfoundland,Im such a newfywannabe!!!
I love Newfoundland and Ireland there both excellentplaces,someday I shall travel
there lads and lasses!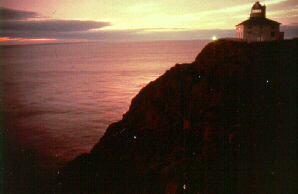 "CAPE SPEAR"
### My Music ### ### My Poetry ### ### My Friends ### (Pictures)
### Pictures Of Me ### ### Prom Night Pictures 2002 ###

Hedgehogs
"Take The Clouds From Your Eyes And See Me AsIReally Am!"
What is your name?
My full name is Jason Jonathan Toews
What band's have I been in and in now?
Rice in A Bowl (rock,blues band)(Broke Up)
Lukey (celtic band)
When's your birthday?
I was born March 3rd 1985
What are my hobbies?
- Playing Guitar
- Writing my own music
- Singing
- Writing Poetry
Were Did I Attend School?
Yale Secondary School ( Abbotsford BC ) (Graduated 2003)
My Favorite Movie(S)?
- Shawshank Redemption
- Green Mile
- Plain's Train's And Automobiles
My Favorite Music?
- Pretty much all types except Rap and Pop. My Favorite would have to be Celtic
My Favorite Bands?
- Ozzy Osbourne
- Pink Floyd
- The Beatles
- Great Big Sea
- The Irish Rovers
- The Chieftains
- Clannad
- The Fables
- The Punters
- Seven Nations
- The Young Dublins
- Luar Na Lubre
- Flogging Molly
- The Mahones
My Favorite Books?
- John Candy : Laughing on the outside
- William Shakespear : Pretty much all his plays
My Favorite Quote?
- John Candy : "What ya see is what ya get"
What Concert's Have Ive Seen?
- ACDC ( In Vancouver )
- Garth Brooks ( In Vancouver )
- Great Big Sea ( In Vancouver ) (x3)
- Ozzy Osbourne ( In Vancouver ) (x2)
- Warped Tour 2002 ( In Vancouver )
- Warped Tour 2003 ( In Vancouver )
- Blind Guardian ( In Seattle)