Welcome to newcityplayers.org.uk,
the official website of the New City Players
We are a local drama group based in Milton Keynes, England, UK, around 50 miles (80km) north of London. Founded in 1971, the group takes its name from the city, is entirely self-supporting and produces three amateur dramatic productions each year; a pantomime in January, a play in the summer and a musical in the autumn.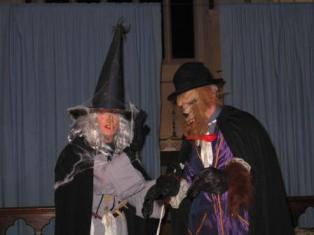 Thanks to everyone who supported the group's pantomime Dick Whittington in February 2009. Details of the group's next production will be posted here soon.

Recently added to the site, you'll now find pictures from the pantomimes The Olde Woman Who Lived In A Shoe and Little Red Riding Hood (left)
Last updated 23/04/2009
Site design by John Stratford
© 2000-2009 New City Players