---





---

You have stumbled across the webspace of Never Trust a Baby with a Mustache,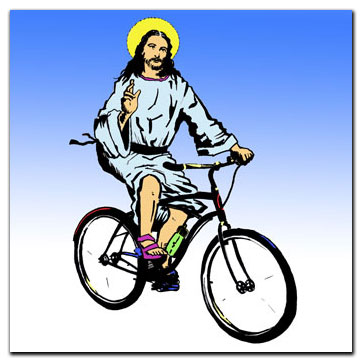 a team that participates in the annual 90fm Trivia Contest in Stevens Point, Wisconsin. We are the self-declared recipients of the 2009 "Supercommander Bicycle Jesus Prize" for 48th place in the 90fm Trivia Contest!
Our team name comes from the fact that we learned long ago that to trust babies with mustaches is to do so at one's own peril, and we're just trying to get the word out. Our mascot is a little mustached baby in a blue track suit. Our logo is a baby with a mustache. Do not trust this baby. If you want our advice, it's that it's really best to avoid mustached babies if at all possible, and leave their handling and care to the experts.
To learn more about Never Trust a Baby with a Mustache, and to see how we've done in years past along with some quotes and pictures, check out the link to our "Team" page!
You are at the "Index" page, the introduction to the team and website, where periodically updated team and contest news is posted. To learn more about the actual 90fm Trivia Contest, click on "About". A link to our team archive, where basically everything that has no other place goes, is also here. Never Trust a Baby with a Mustache also maintains a list of links to official contest pages, forums, Stevens Point locations, data finders and search engines.
Keep on trivia!

APRIL 23, 2009
Yahoo is closing down Geocities soon, so Never Trust a Baby with a Mustache is on the lookout for a new service to host the website! More details to come.
APRIL 22, 2009
The contest is over, and we are extremely proud to be back in the Top 50 teams! This year we had our first "Trivia Training Camp," and first trivia pranks, and both really helped us get into the spirit of things. We definitely know we have room to improve, so look for another outstanding showing from us next year! In the meantime, we welcome players from other teams, fans, and any other people interested in us or the contest to contact us at nevertrustababywithamustache at yahoo dot com.

Thanks to Dan and Rachel for hosting the team once again. The accommodations were comfortable and the food was out of this world. Thanks too for everyone who drove in from out of town and everyone who played via the Internet. Most of all, thanks to Jim Oliva and John Eckendorf and the staff and students of 90fm for throwing an amazing contest once again, and we are already looking forward to next year!
APRIL 8, 2009
Trivia 40 is on its way! We at Never Trust a Baby with a Mustache are getting excited, and invite you to check out some of our team biographies on the Team page. Keep checking this website for up-to-the-minute status reports on our team, the contest, and after the contest is over, hilarious quotes, photos and our achievements for this year! Coming Soon! - Trivia pranks!

All of the old news has been moved to the "Archive" page.
---
Contact us! nevertrustababywithamustache at yahoo dot com
90fm Trivia 41 (April 16-19, 2010) starts in exactly
http://www.geocities.com/nevertrustababywithamustache/index.html last updated April 23, 2009.