Welcome to the Pioneer Shoppe Online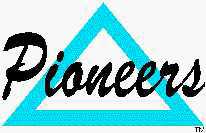 Welcome to the Pioneer Shoppe Online Store. We have a wide selection of telephones, telephone accessories, cellular accessories and SBC logo merchandise. Our merchandise is priced especially for SBC employees. All of the profits from sales at the Pioneer Shoppe Online help fund SBC Pioneers community service activities.
Who are the Pioneers?
Shop Online
Note: This is not an actual online store website. It is a sample prepared for the University of Dallas E-Commerce Design & Development class MGT 7337 7QBE by Bill Demzik. This site mirrors an actual e-commerce website being constructed on the SBC company intranet.