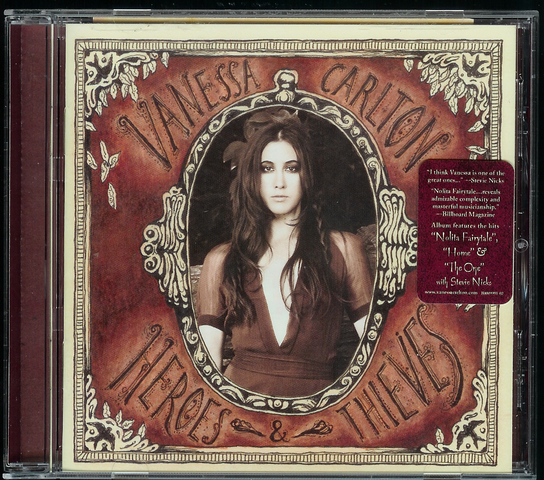 Welcome!
I started this site to contain everything related to Vanessa's concerts. It hosts my concert photos, autographs I have received from Vanessa, and info about upcoming concerts. Soon, it will contain transcripts, quotes, and some audio from concerts I have been to. Thanks for visiting and enjoy the site!
Information below is what I consider to be some of the most important info related to concerts. If you would like to see more detailed info on Vanessa, check out my links section for other websites.
Info on Upcoming Concerts: Oct 24, 2007 – Vanessa will be promoting her new album, "Heroes and Thieves," this Fall. You can purchase tickets through ticketmaster.com
11/2/2007: Martini Ranch - Scottsdale, AZ
11/3/2007: Canyon Club At Four Queens - Las Vegas, NV
11/6/2007: Ivar Theatre - Hollywood, CA
11/8/2007: Swedish American Hall - San Francisco, CA
11/11/2007: Crocodile Cafe - Seattle, WA
11/12/2007: The Plaza Club - Vancouver, BC, CAN
11/13/2007: Aladdin Theater - Portland, OR
11/15/2007: To Be Announced - Boulder, CO
11/18/2007: Park West - Chicago, IL
11/20/2007: Joe's Pub - New York, NY
11/21/2007: Birchmere - Alexandria, VA
11/23/2007: The Mod Club - Toronto, ON, Canada
11/24/2007: Cabaret du Musee - Montreal, QC, Canada
Do you have concert pics or recordings you would like to share?
If you do, email me and I'll put them up on this page with credit to you of course. I would like to make this a mostly "concert experience" page with photos, autographs, stories, quotes, audio, video, etc from Vanessa's concerts.
Questions Coments? Email me - Carly
Last updated:6/05/07
---
You are the Vanessa Fanatic to view this page.